Newrest Wacasco organized "La semaine du goût" at Muscat's French School
The French School in Muscat organized a special event for parents from the 14th to the 18th October 2018, naming it 'La semaine du gout' (The Week of Taste) giving parents a chance to sample the daily menu being served for their children at the school.
Newrest Wacasco's participation was highly appreciated by the school administration & parents alike in presenting the food tasting for the parents along with handing out food & hygiene awareness flyers on meal portions and lunch boxes. At these meetings, Newrest Wacasco also prompted and encouraged parents to download the Newrest app andbe a regular part in their children's food activities at school.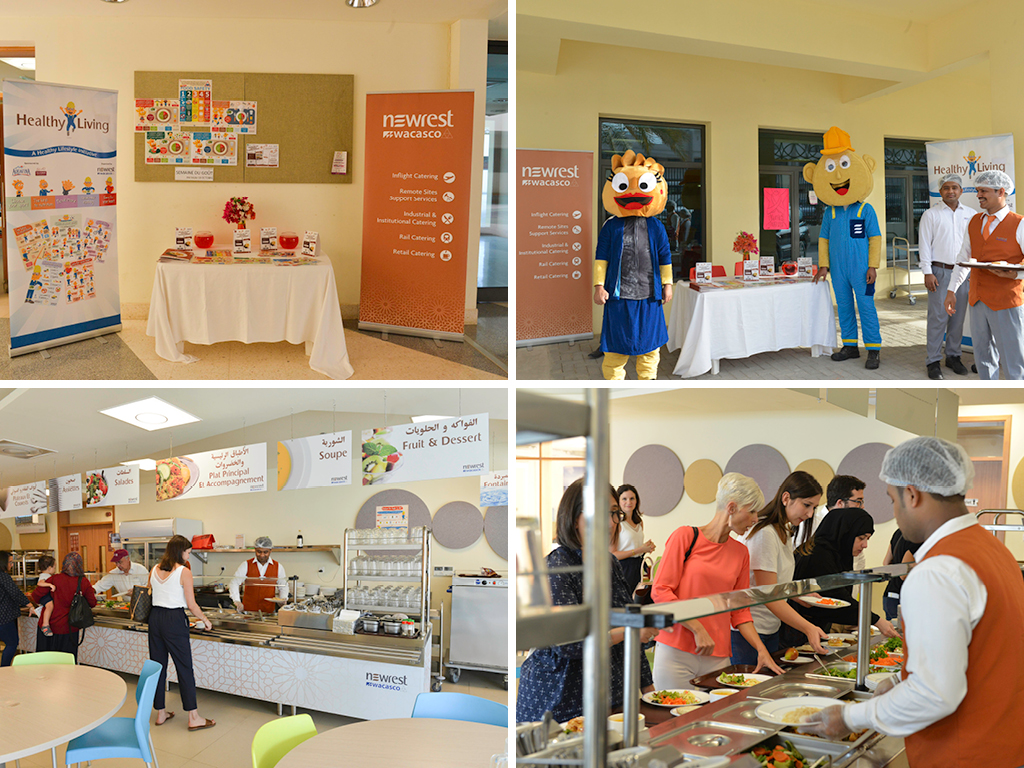 This event is part of the Healthy Living Campaign, launched on March, 7th, 2018, one of whose topics is "eating well".
FOR MORE INFORMATION: