Newrest-Wagons Lits deploys the Click & Collect on the TGV network
lebartgv.sncf.com, the online ordering site of Newrest Wagons-Lits, is now available on nearly 600 trains per day.
Thanks to Newrest Wagons-Lits, customers now have several options for ordering on-board trains: the SNCF application, the on-board portal and the voyages-sncf.com and lebartgv.sncf.com websites.
With the Click and Collect, travelers save time because they have access to a priority queue. According to the trains, passengers can be served directly in their place.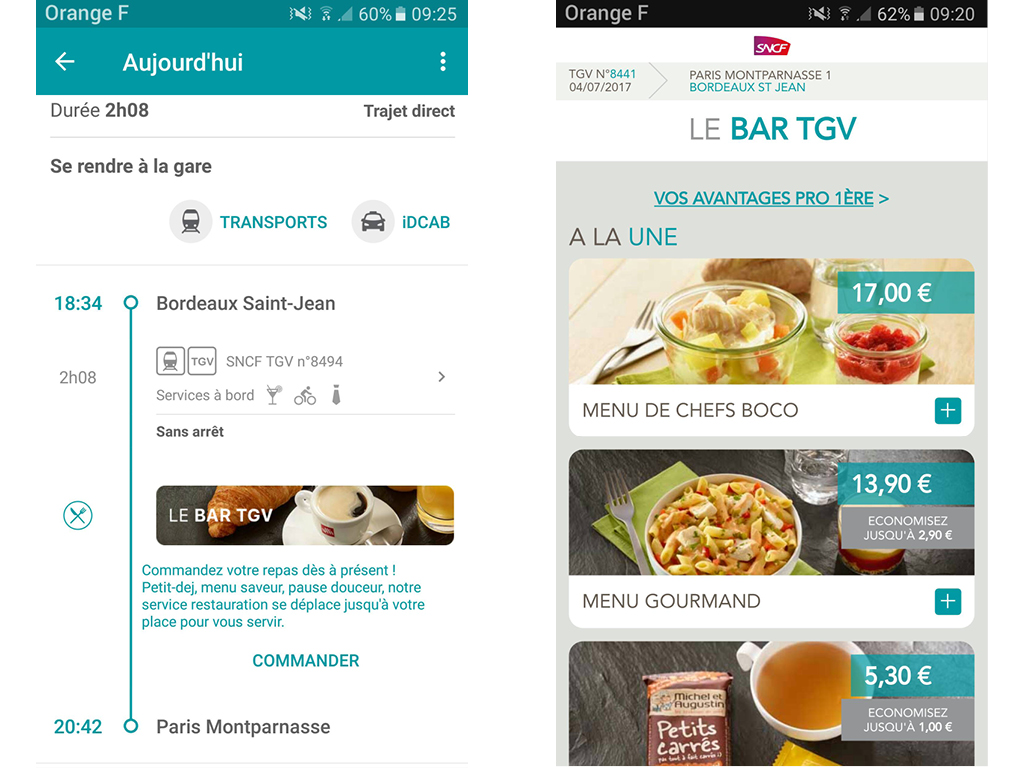 FOR MORE INFORMATION: