Newrest wins a new inflight catering contract in Zambia with Qatar Airways
Newrest starts-up a new contract with Qatar Airways in Zambia
Since the 6th of August, Newrest teams in Zambia cultivate their catering expertise with a major global airline. Qatar airways crew and its passengers enjoy Newrest services on the Lusaka – Doha route, 3 times per week. The flight frequency should increase in the coming weeks.
Newrest teams provide light option for the Business class passengers, diner for the economy class and crew meals.
Newrest's expertise and inflight catering network continue to seduce great airlines
This launching wouldn't have been possible without the Newrest's team working value and a strong network. Newrest South Africa and Qatar catering teams supported the start-up with logistical help to operations. The local teams have now taken over full services.
Within this new contract with Qatar Airways in Zambia, Newrest illustrates itself as a competitive player in this struggling market. Being a renowned airline, Qatar Airways carry on high expectations regarding its passenger's experience. The airline upgrades its QHSE and culinary standards. Newrest adapts its meals with halal options to meet Qatar Airways and its passenger's needs.
Providing services to such hosts pushes the Group to always be irreproachable and to be in a process of continuous improvement of its offer.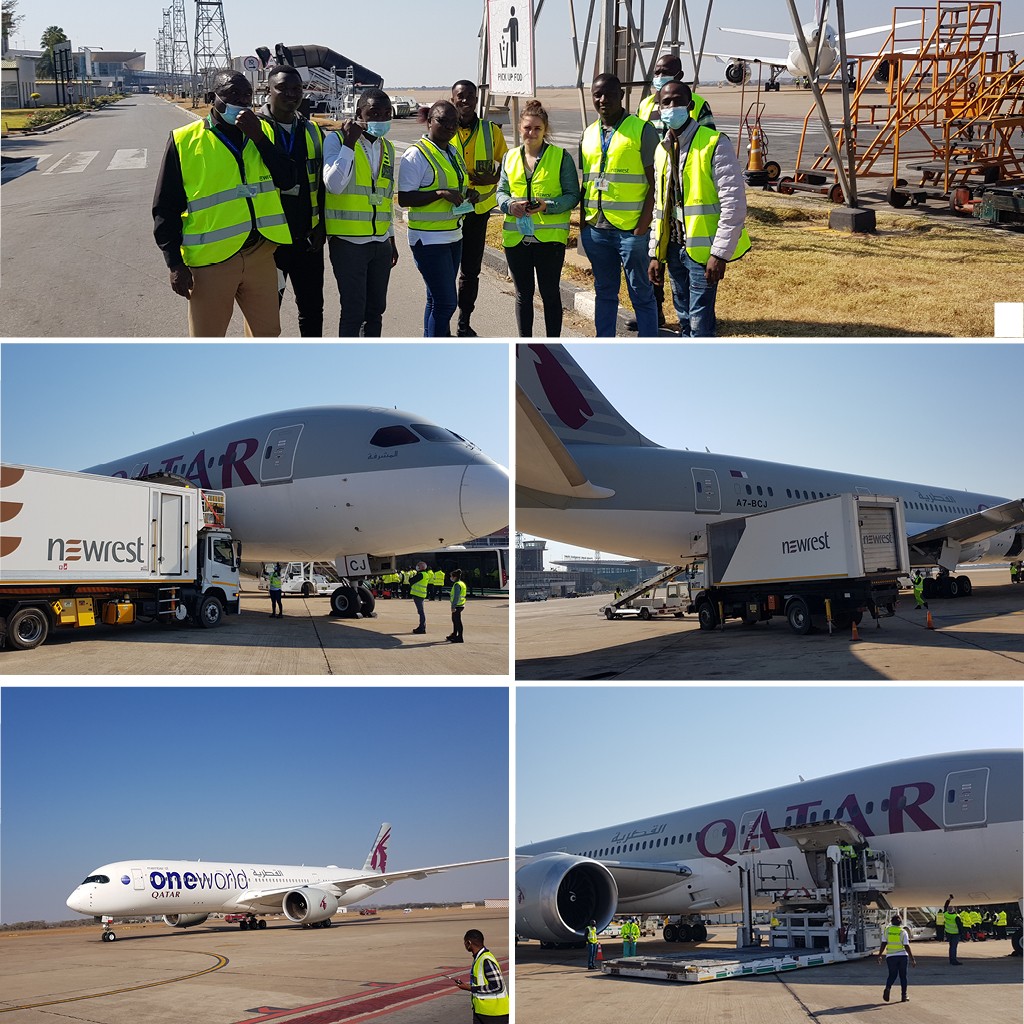 FOR MORE INFORMATION: