Newrest's inflight catering is still leading in South Africa with new airlines
The inflight catering segment is still alive at Newrest. In South Africa, European companies continue to trust Newrest's flavours and know-how. Strong leader in this country, the Group consolidates its control of the sector. New inflight catering services started during March and April 2021. It includes Swiss Air and Lufthansa.
On April 14TH, Newrest Inflight started catering for Swiss Airline in South Africa. Swiss operates 3 flights a week to Zurich with either A340 or 777 aircrafts. This comes in addition to Lufthansa who operates 5 flights a week in 747-800 out of Johannesburg. Newrest can relate on Lufthansa's trust within the inflight catering relationship since the airline started a 3 weekly A340 flight out of Capetown on March 27th. This reinforcing partnership is part of a long-term reliance with the German company.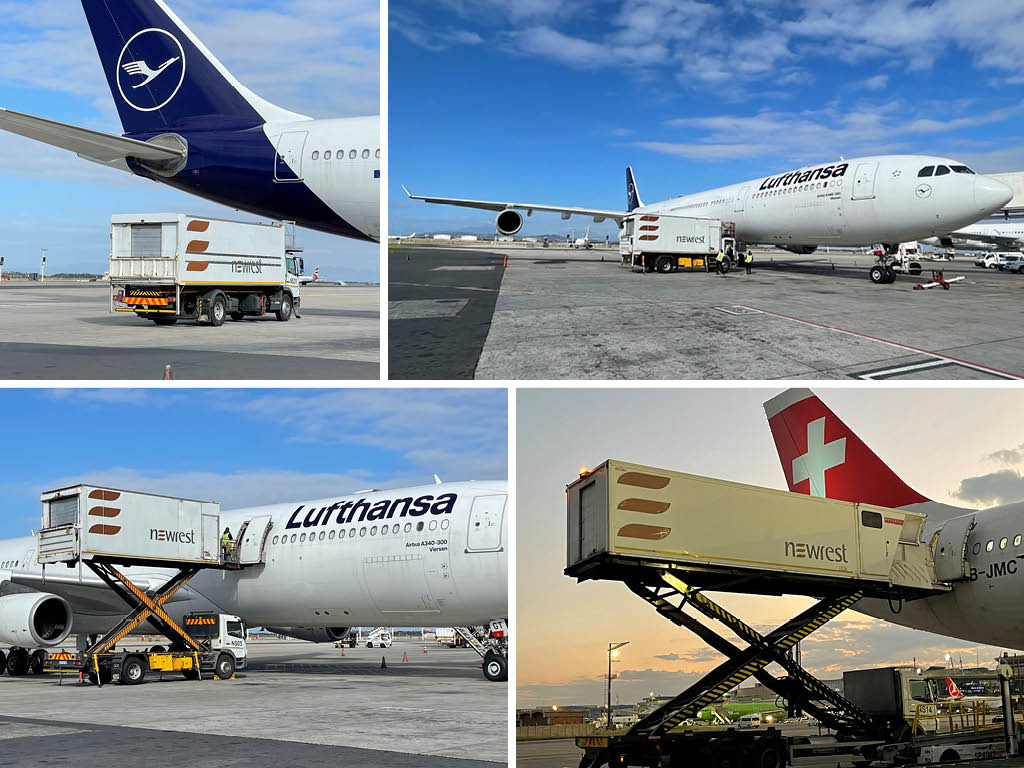 These 2 new additions come to complement Newrest's portfolio of European airlines in South Africa. It includes British Airways, Virgin, Air France, KLM, Alitalia and Turkish airlines as well. Newrest is still leading the market in South Africa. By these new opportunities, it stays alongside airline companies to support them. The Group aims at being an active part of the upcoming business resumption. It never stopped and keeps on growing as a worldwide key positioning of the company.
FOR MORE INFORMATION:
Newrest provides catering services to airlines in more than 35 countries around the world. Our culinary experts, based in our kitchens around our network, are qualified to create customised meals that meet our customers' high-quality standards. Every day, our production units develop and execute recipes for the most prestigious airlines as well as for smaller operators who have chosen simplified catering. Whether it is for religious, cultural, medical or health reasons, our passengers' dietary requirements are always met in strict compliance with health standards.