Newrest's inflight hot meal service returns to Delta domestic flights
This month, Newrest team began catering hot meals out of their brand-new kitchen in Atlanta. After more than a year of construction, the world's busiest airport is now equipped with a kitchen for Delta's inflight catering. 
Newrest's kitchen launch coincided with Delta's return to hot meals. The team has done a phenomenal job launching the kitchen. They've had help from executive chefs, production experts, and supply chain masters. They spent much of February fine-tuning each area to ensure a seamless kitchen opening. Their dedication paid off as the return of hot meals to Delta domestic flights was a huge success.   
The menu is authentically fresh and flavorful, with some Local Atlanta items such as Fox Brothers BBQ short ribs. Newrest is proud to keep developing its kitchen for Delta's inflight catering services. This strong partnership is going on since 2018 across United States.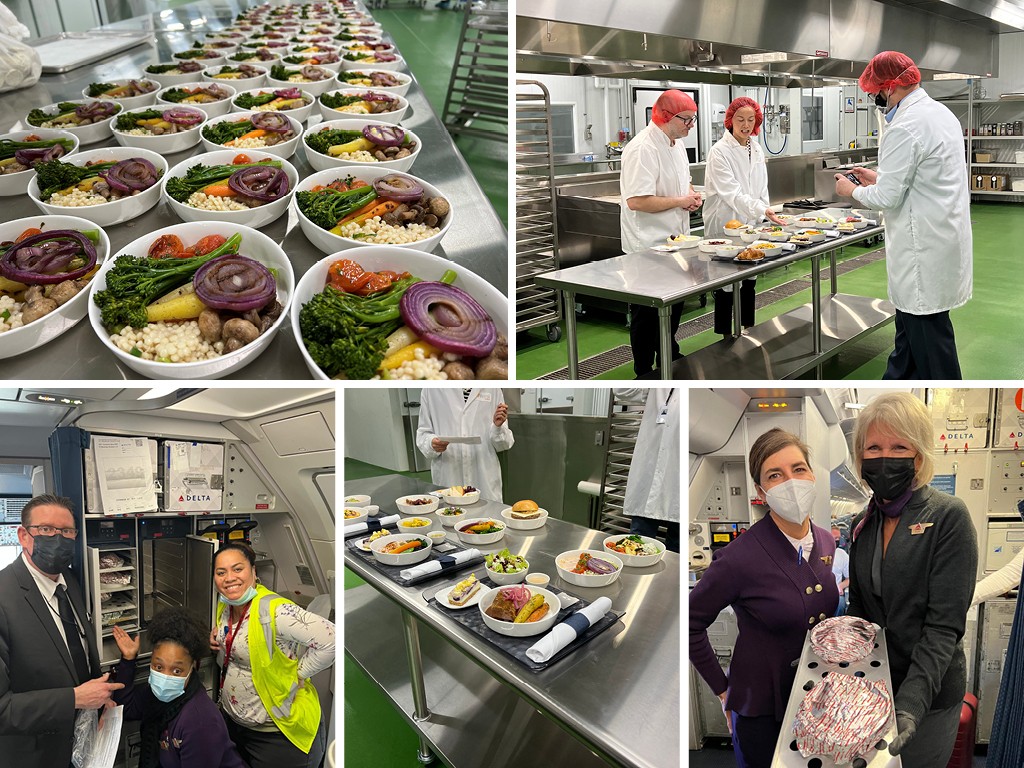 FOR MORE INFORMATION: