Once again, Newrest supports the breast cancer awareness in Doha
In the frame of Pink October, Newrest has organized several initiatives with its customers in Doha to inform about the importance of early detection of breast cancer. This awareness campaign has been already made by Newrest Gulf in the past. It follows the Group's global commitment in the fight against cancer.

Breast Cancer Awareness Month is marked in countries across the world every October and leads to the "Pink October" celebration. It aims at increasing awareness and supporting both women and men to do early detection and treatment. Finally, it also raises funds to find palliative care of this disease.
The initiative is managed in accordance with the standards of the World Health Organization, and the guidelines of the Qatari Ministry of Health.
To draw guests' attention, a cupcake has been offered to all ladies. An awareness leaflet and a pink ribbon also have been distributed to them. This initiative was organized in coordination with the HR and welfare departments of respective clients. Newrest is glad its customers were very sensitive to the Group's approach.
Newrest is ready to provide all general advice and guidance on prevention and early detection of breast cancer under the supervision of its QHSE Manager.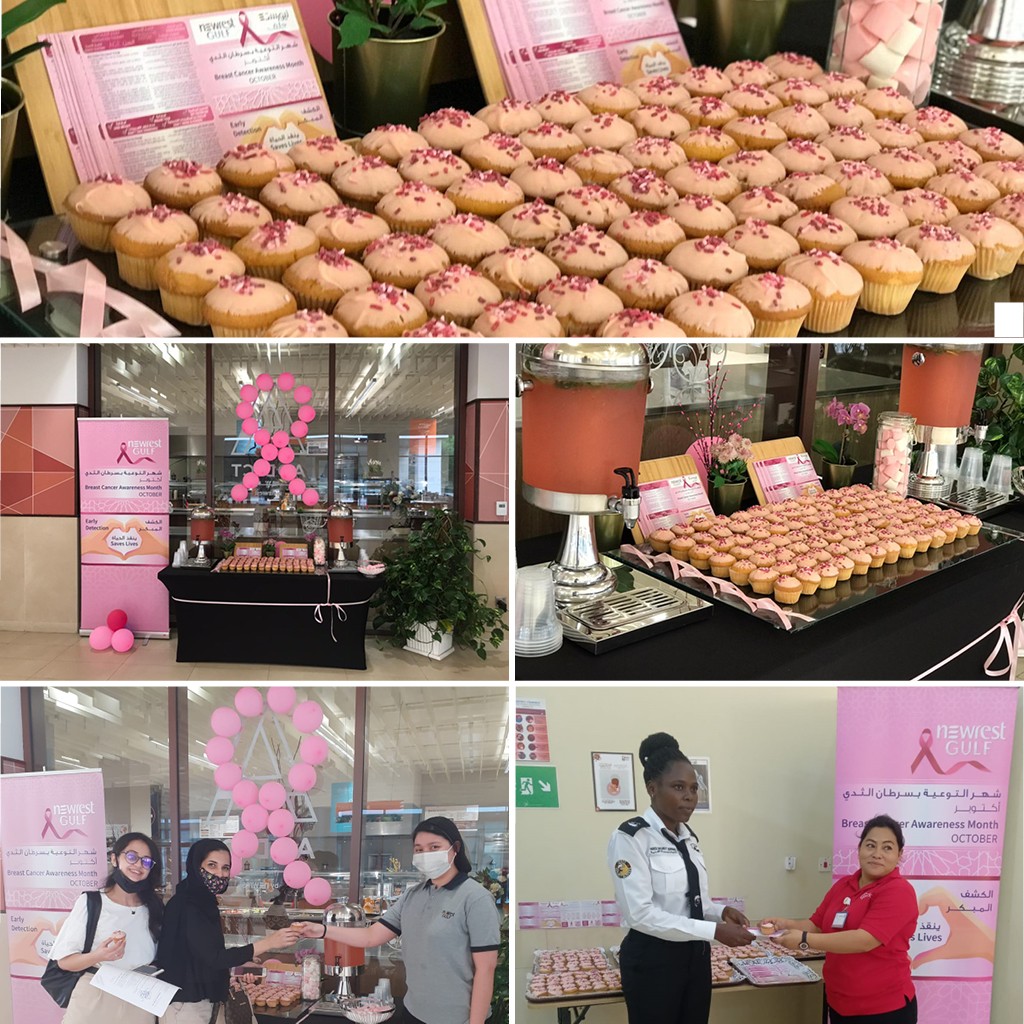 FOR MORE INFORMATION: