PURE By Newrest events end on a summer perfume
This summer, our chefs have treated their guests to the flavors of zucchini and lentils. As part of the PURE entertainment program, these two raw products have been highlighted.
The zucchini
Let's see life in green with zucchini! Our chefs have brought the sun into their culinary creations by enhancing the zucchini, "vegetable-fruit of the sun, green of flavors in various shapes". Regardless of its shape, zucchini always retains its sweet Provençal scents!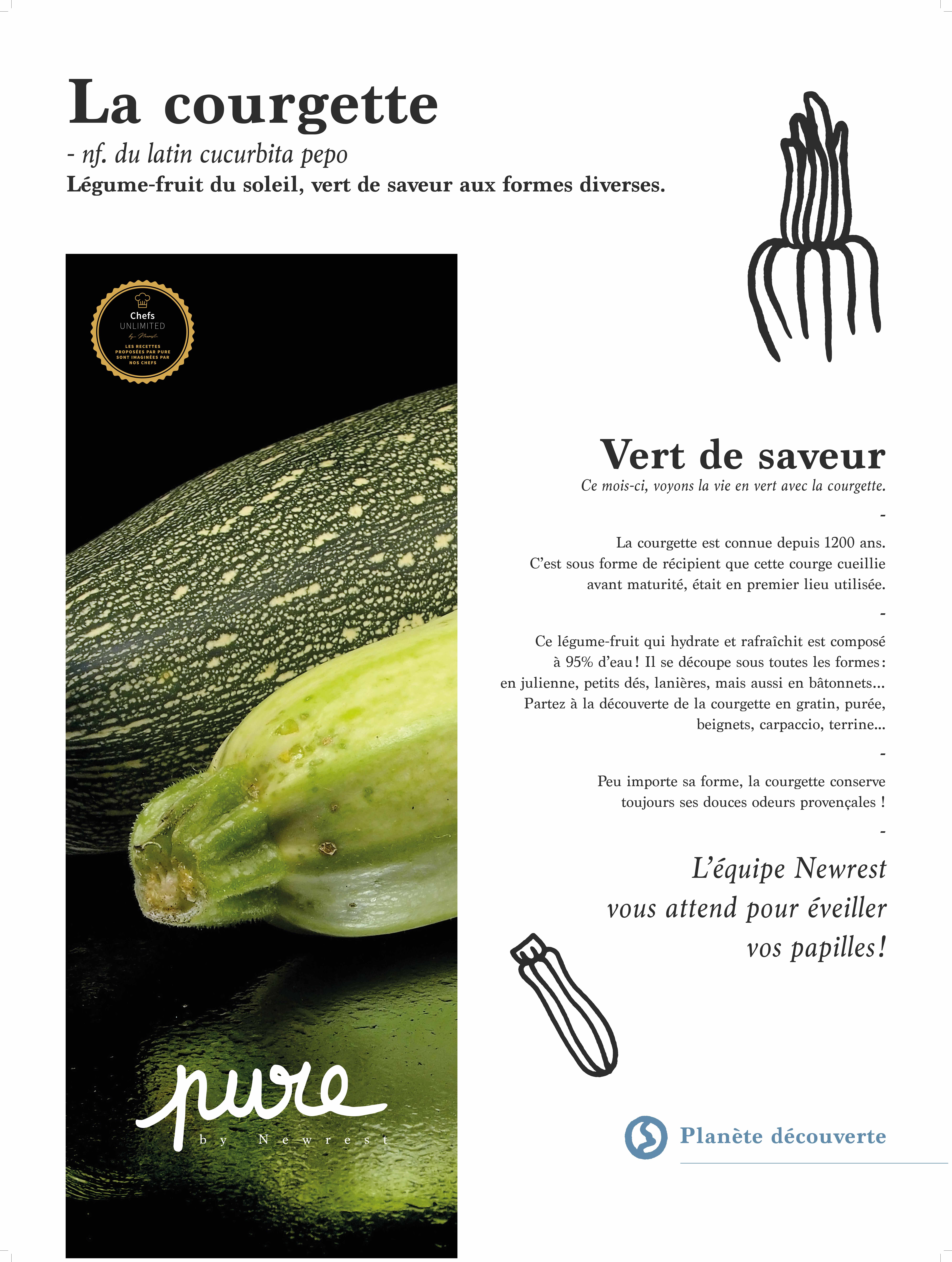 Lentils
Our guests were inspired by the many facets of the lentil, "starch with a hundred vegetable proteins". With all the recipe ideas from the "Chef Unlimited" club, our guests were able to rediscover the lentils presented in new colors, textures, flavors… A real treat for the taste buds!
Lentils? Such good reasons to love them…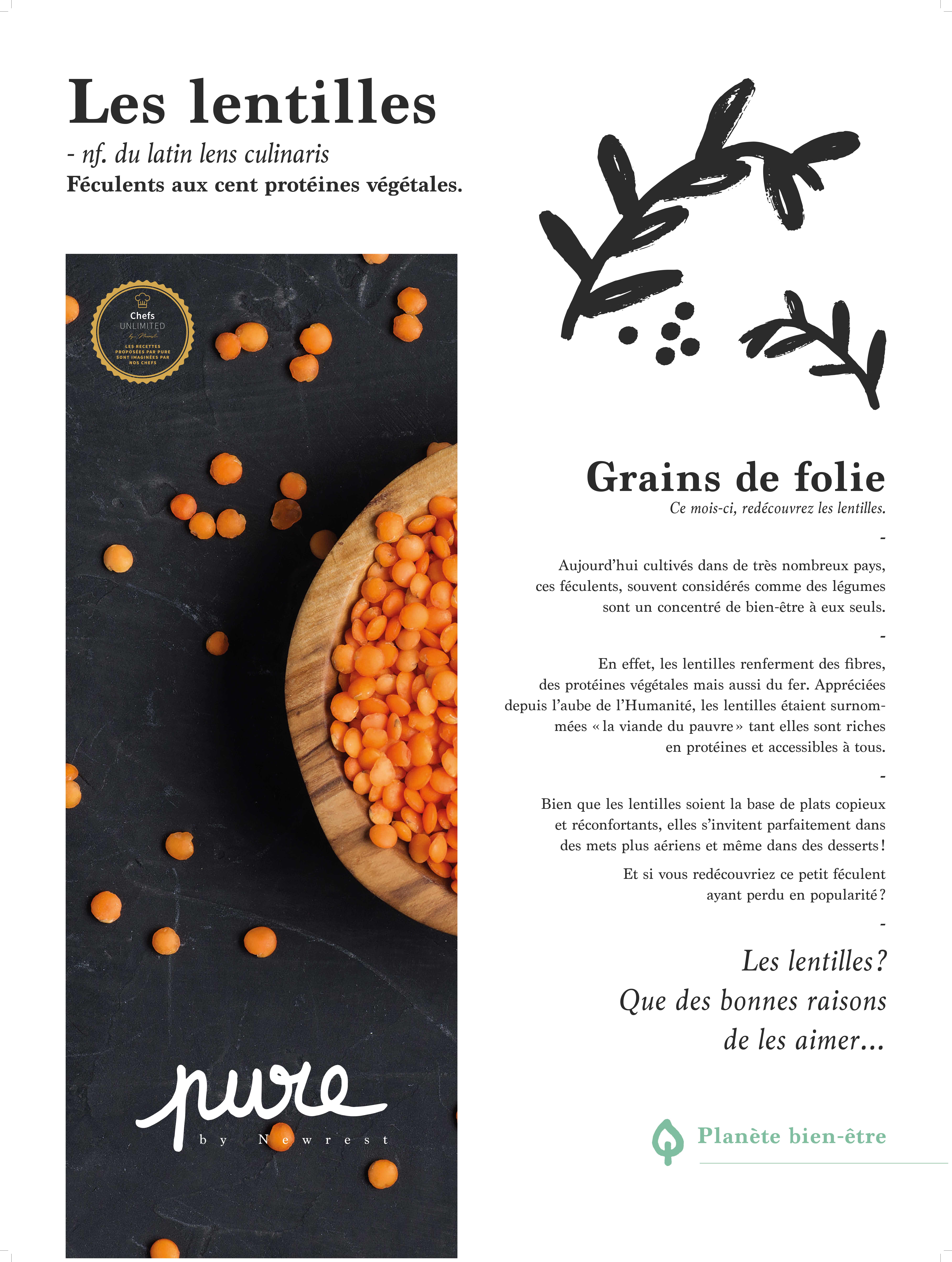 We hope you enjoyed the PURE program and the rediscovery of natural products.
This annual program ends this month and gives way to a brand new party program next month: Festive!!!
FOR MORE INFORMATION: