Scandinavian Airlines partners with Newrest for its inflight catering services
While the Newrest Group prepared its entry in the Scandinavian market in July 2021 when creating its brand-new holding called Newrest Inflight Logistics, the partnership with the leading airline of this area, Scandinavian Airlines, is now official. The caterer provides inflight catering services to SAS in capital cities of Sweden, Norway and Denmark.
Newrest now provides inglight catering services to Scandinavian Airlines in Scandinavia
Starting from November 2022, Newrest Inflight Logistics will be the home base caterer of SAS out of Stockholm, Copenhagen, and Oslo.
Newrest Inflight Logistics (N.I.L) is a joint venture signed in July 2021 between Inflight International Logistics (I.I.L.) and Newrest group.
The operations will take place in brand new catering units. They are thinked to answer to Newrest's high-quality services commitments and the market requirements thanks to the use of the latest technologies and innovations.
A meaningful partnership for both Newrest Inflight Logistics and Scandinavian Airlines
The partnership with SAS is led by innovation in all aspects of procurement, inventory management, culinary design, quality control, digital solutions, and sustainability.
Inflight International Logistics and Newrest both have a long-standing experience and reputation with Scandinavian Airlines. I.I.L's strong local content and cultural understanding combined with Newrest's international exposure, long-haul experience, technical innovation and base-catering partnerships, will certainly provide for a successful long-term partnership with SAS.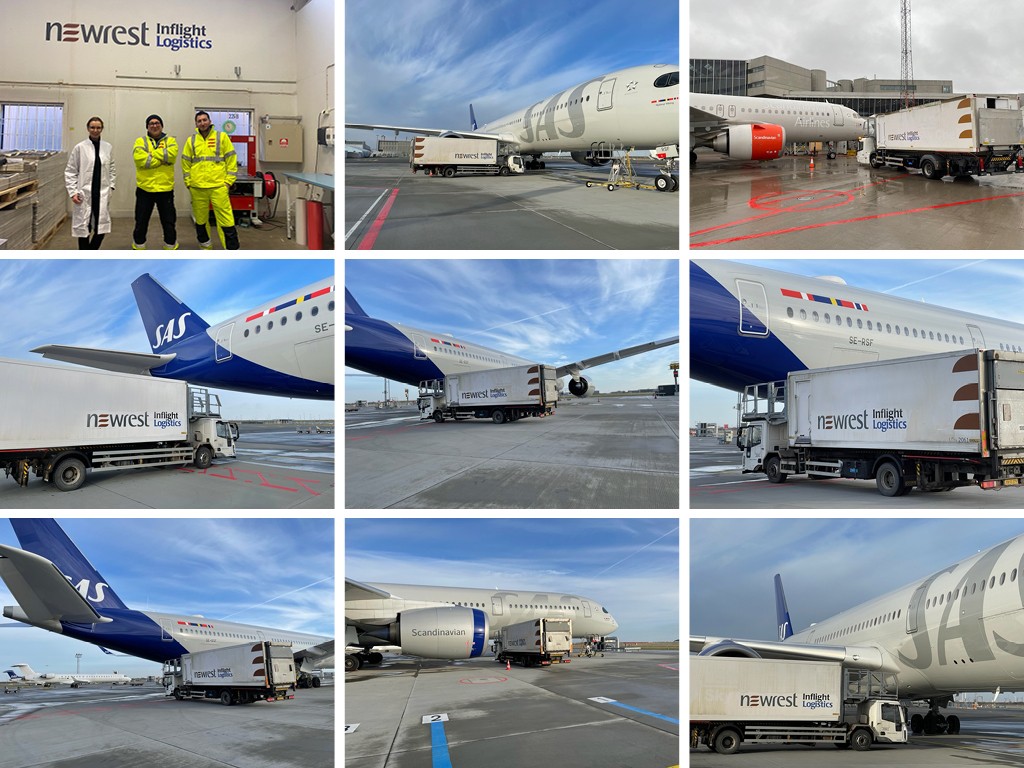 FOR MORE INFORMATION