The airline industry continues to take off with Newrest's inflight catering
After the resumption of flights by several airlines in Greece, France, Spain, Switzerland, Ghana and Portugal, airline activity continues to recover. As a trusted partner, Newrest teams are re-launching their operations by providing airlines with its inflight catering services.
In Peru, Newrest's catering services resume with the restart of two airlines
Since June 4th, Air France has resumed its services with one flight per week from Lima. Newrest serves Economy, Premium and Business class on board a B-773 with the same menus as before the COVID situation. Like its passengers, the Air France crew benefits from Newrest catering services. Air France and Newrest have been working together in Lima since 2018. This trust continues with this restart.
Plus Ultra also started to fly twice a month from Lima with an A-340 on June 1st. Newrest serves both Economy and Business class passengers on these flights. In addition, the Ultra crew also benefits from Newrest's inflight catering service. Plus Ultra and Newrest have been working together in Lima since 2016. The resumption of operations together is a testament to Newrest's investment with the airline.

Newrest starts operations with Etihad Airways in Brussels
Etihad Airways entrusts Newrest Belgium for the inflight catering of its flights between Brussels and Abu Dhabi. Since June 17th, Newrest teams in Brussels have been in charge of the inflight catering service of Etihad flights in Brussels. Currently operating 3 weekly flights with a Boeing 787, Newrest teams are proud to have been selected to assist the airline at its Belgian station. It is a pleasure for the employees to be able to reconnect with their guests and to serve the meals of their passengers on a daily basis.
Newrest's inflight catering activity grows in Salt Lake City with United Airlines
On June 15th, Newrest collaborators catered five flights with quality and care. United was overjoyed at Newrest's approach to customer care.
The Newrest Salt Lake City Team spent the winter months preparing for a new summer launch. As travel restrictions begin to lift worldwide, the USA has seen an increase in domestic and international travel demand. United Airlines has trusted Newrest with catering their five daily domestic flights, with the potential to reach 20 flights every day.
Newrest is looking forward to growing its partnership with one of America's major airlines.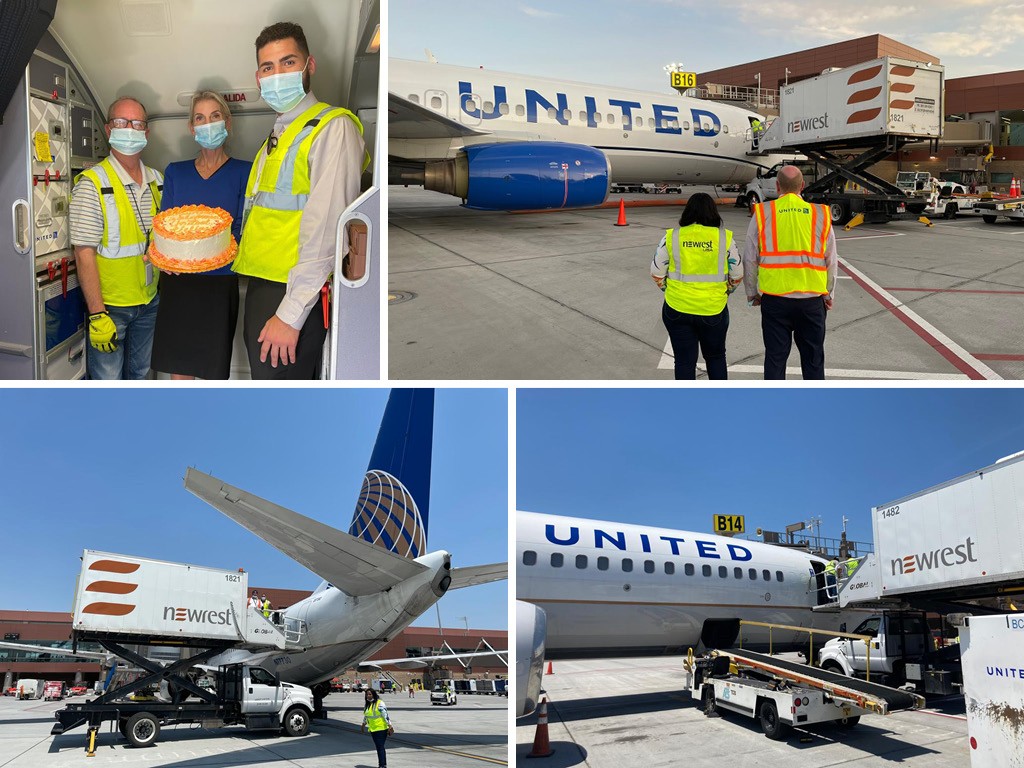 FOR MORE INFORMATION: