The anti-waste seen by KOLECTOU!
In partnership with "KOLECTOU", we have developed events to introduce our guests to preparations that enhance unsold bread from French manufacturers. TADAAM! preparations are the first preparations for sweet and savory dishes that give a second life to bread!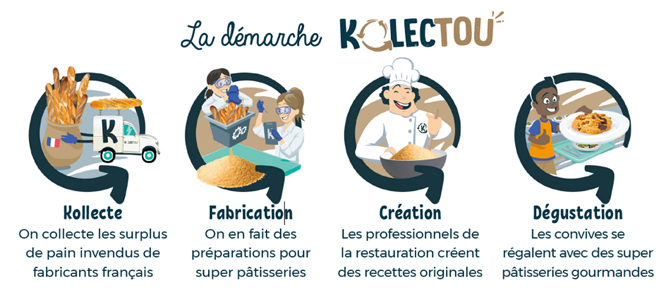 The KOLECTOU events took place with the participation of around 40 Newrest restaurants across France. Through these events, Newrest supports its desire to largely fight against food waste in these restaurants in France.
Our chefs have made various pastries based on the TADAAM! preparation:
Brownie with chestnut cream
Pear, vanilla and rum compote cake
Caramelized apple and pear muffins
Carrot cake
Chocolate spread muffins
To find out all about the products and the KOLECTOU approach, click here: http://www.kolectou.com/
Congratulations to the Newrest teams for their investment in this project!