The Republic Day by Newrest Congo aboard FPU-Likouf
Teams of Newrest Congo offered their guests an entertainment for the Republic Day on November 28th.
On November 28th, Newrest Congo offered its guests aboard the FPU-Likouf an animation for the Republic Day in the presence of the Total Congo General Director.
At this friendly event, everyone on board (including 210 POBs) had the honor of sampling local dishes from the Congo and European dishes.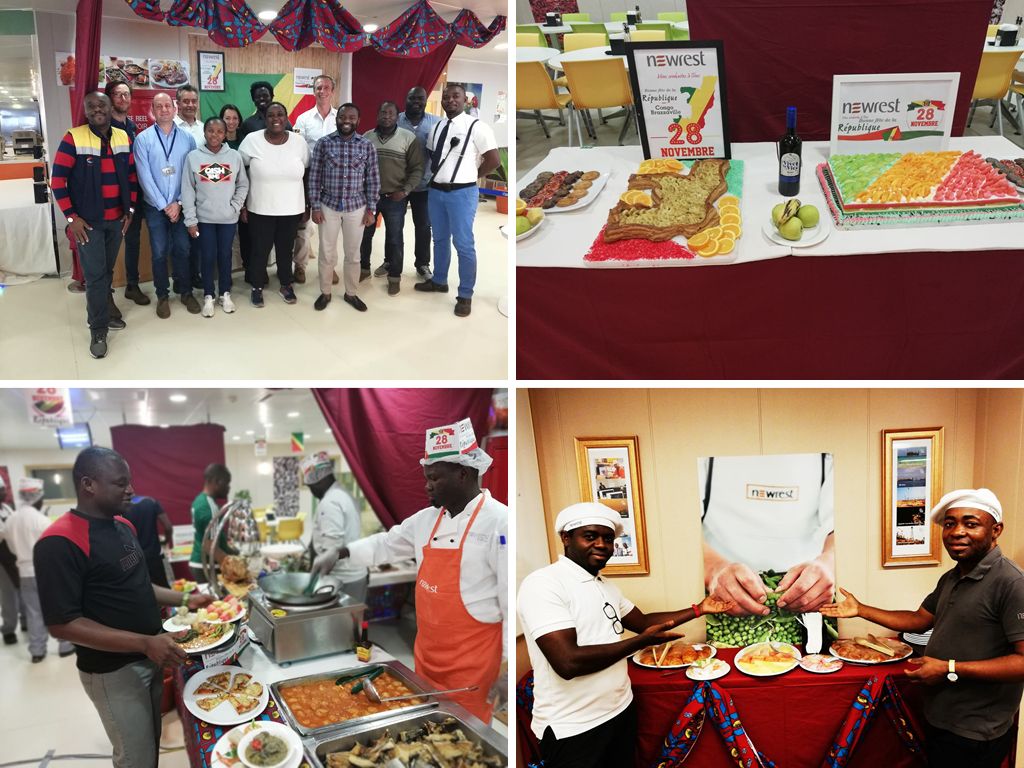 FOR MORE INFORMATION: