The school canteen of the Riorges town takes commitments
In four Newrest Restauration canteens, teams have planned activities to raise awareness about food waste.
Four days to raise awareness about food waste where organised at four canteens by the Lycée Agricole of Ressins teams in collaboration with Roanne Agglomération.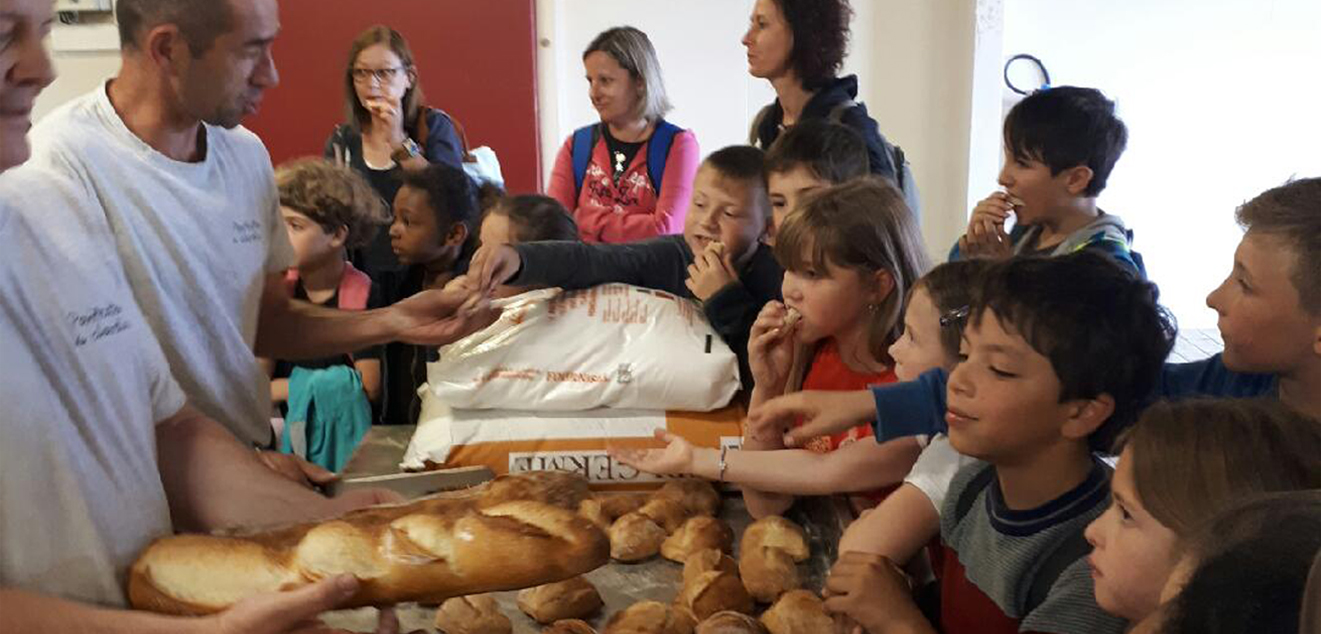 These few days ended with a visit at a miller in Bourgogne with about one hundred children. They then went to the bakery "La planification du Charollais" at Vitry in Charolais. The bakers Olivia and David Vallet organised a visit of their building and made bread in front of the children: from weighing the ingredients to cooking them in an a wood heated oven. The visit ended with a tasting of the bread and every child went home with their own little bread.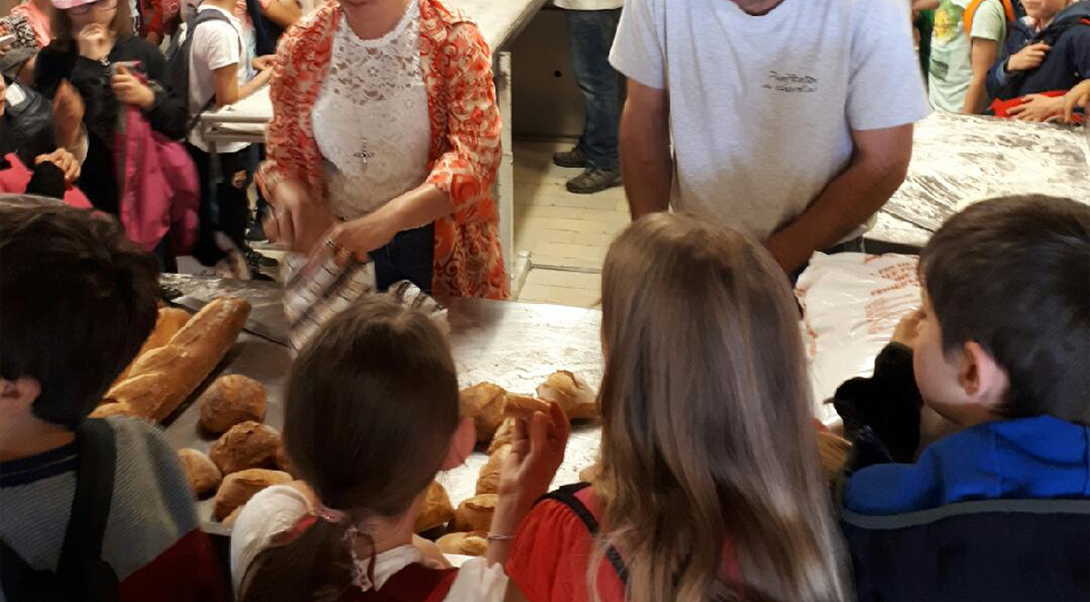 A day under the sign of 'local products' for the children from our restaurants.
More information: