The spring menu is available in Bars of the TGV INOUI trains
Newrest produces and serves a complete range of catering services in the TGV INOUI Bars. Its long-time partner unveiled on March 24, 2022, the products and dishes that make up its new spring menu.
Among the axes developed for the construction and the vision of this menu, the Well Eating, the Waste Reduction and finally the Made in France are honored.

A menu with strong biases, which illustrate the desire for evolution of TGV INOUI
Newrest, guarantor of the customer's product offer, has chosen to keep the offer simple with the latest TGV INOUI menu.
Firstly, and in accordance with the CSR commitments made by the Group on the nutritional education of its guests, a reinforcement of the work on the improvement of nutritional values has been made.
Newrest's objective, in agreement with the client, is to maintain a menu accessible to all: all budgets, all ages, all tastes.
Thus, two renowned Cheffes have agreed to join forces with the Group to create a menu highlighting products made in France and partners, while guaranteeing the exclusivity of recipes. Cheffe Alexia Duchêne and pastry Cheffe Nina Metayer worked together on the new Cheffes menu: choice of penne roasted chicken, goat cheese toast, or bulgur tabbouleh, accompanied by the cake of the moment. The snack menu, L'express, the afternoon snack and the aperitif are maintained à la carte.
Healthy eating and waste reduction are new TGV INOUI menu key components
In consultation with its French rail partner, Newrest has developed a charter of commitment, the cornerstone of the new menu available on INOUI TGVs since March 24.
The new menu is based on two main principles: Eating Well and Waste Reduction. The intention is to respect seasons, promote short circuits, local purchases, and artisanal know-how, reduce the use of animal proteins, offer a vegetable and gourmet alternative, and develop clean recipes without additives or preservatives. On the other hand, reducing food waste, organizing food donations, giving travelers the means to sort waste, requiring progress plans from Newrest suppliers to accelerate the implementation of eco-designed packaging and developing digital sales aids are all actions carried out with this new offer.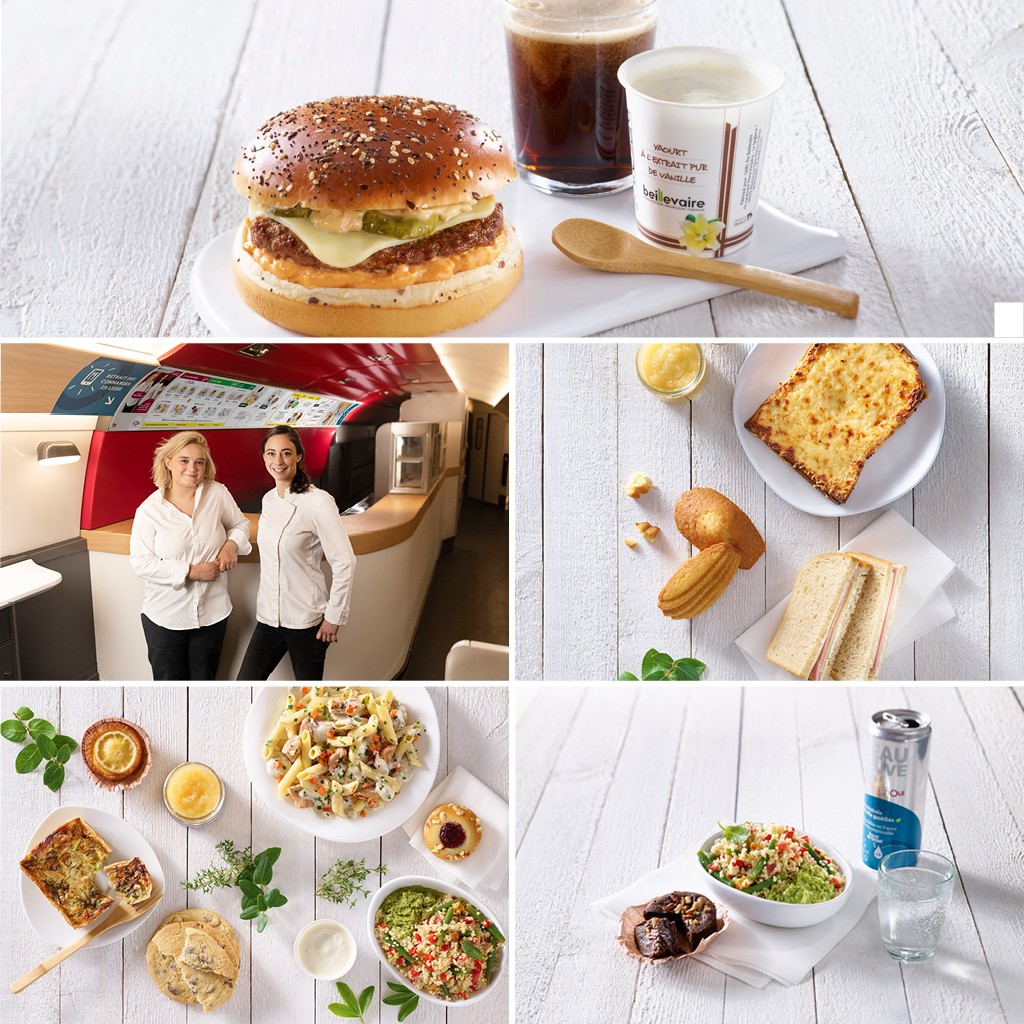 FOR MORE INFORMATION: