The teams in Peru organized the 3rd edition of QHSE award: «La Mejor Operación»
The site that received "La Mejor Operación" award for having achieved its QHSE and human resources objectives in this third edition is Antapaccay.
What better way to motivate its teams than to provide a reward? This is what Newrest Peru thought and implemented for its teams. The aim of this national contest is for all Newrest facilities in Peru to participate in a « health and quality » internal competition in which the QHSE and human resources objectives achieved in each quarter are rated.
All the establishments present their results and the one who has met the most objectives wins the first place. In this third edition of "La Mejor Operación" contest, the first position was awarded to the Antapaccay operational unit, which aimed to effectively manage the indicators in human resources, quality, safety and health at work.
The employees received a trophy that represents the efforts and commitment made in the Antapaccay site.
This recognition is a motivation to continue on the path of excellence and the deployment of our I Care policy.
Remember: I Care, you Care, we all Care!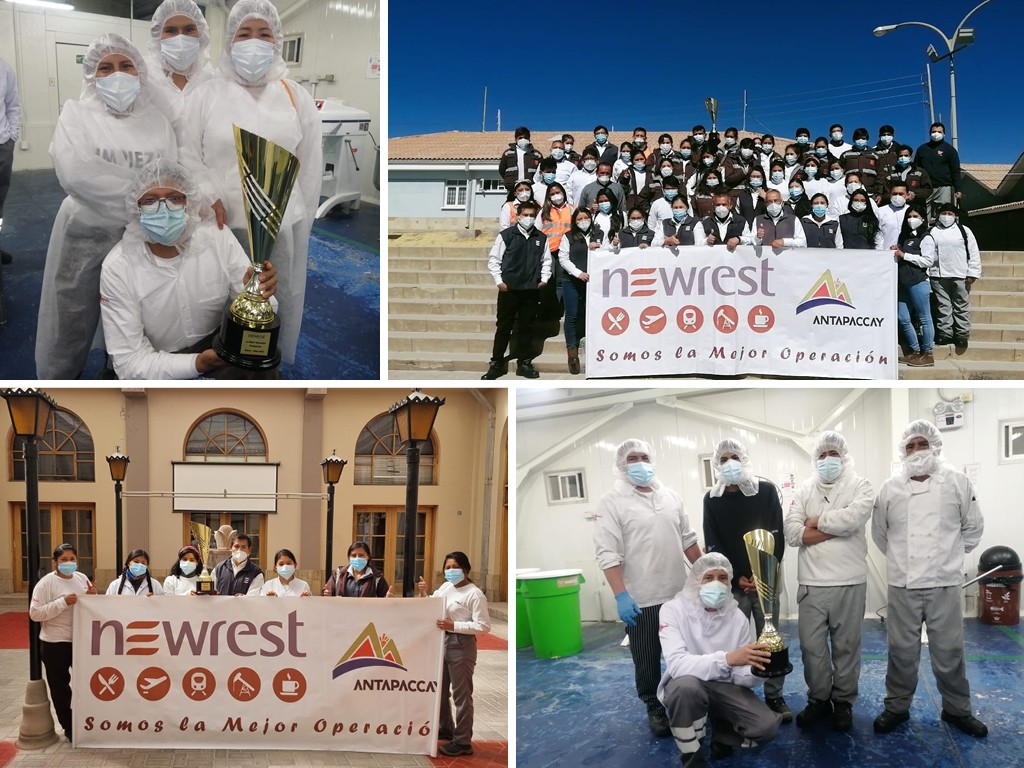 FOR MORE INFORMATION: