With ÖBB, Newrest upgrades its services to create the new era of night trains
Into an historical relationship with ÖBB and Nightjets, Newrest improves its rail catering services to answer to the rising of the new era of night trains in Europe. Understanding guests' need, seeking innovative approaches in the daily commitment and combining a modern passenger experience with sustainable solutions - those three factors are essential for the successful partnership between Newrest and ÖBB.

Although this common journey lasts already eleven years, it's just the beginning of a new era of European overnight trains and especially the Nightjets: new connections, new trains and new challenges are already to come. Newrest looks forward to embarking those tasks together with its partner ÖBB.
ÖBB launches new Nighjets routes with Newrest's services
New Nightjet routes will soon connect Europe. While the first Vienna – Paris Nightjet train leaves today, another new Zurich to Amsterdam route will follow during Decemeber. Travelers are looking already forward to the comfortable and friendly onboard passenger service which is offered by Newrest. More destinations are awaited: the European night trains are experiencing a real renaissance. That's why also the Nightjet network is growing constantly among Europe.
To support this growth, Newerst opens new business sites. Therefor it opens a modern crew lounge for its train staff at Vienna main station and a logistics site in Amsterdam. These new sites allow to improve the efficiency and availability of all processes.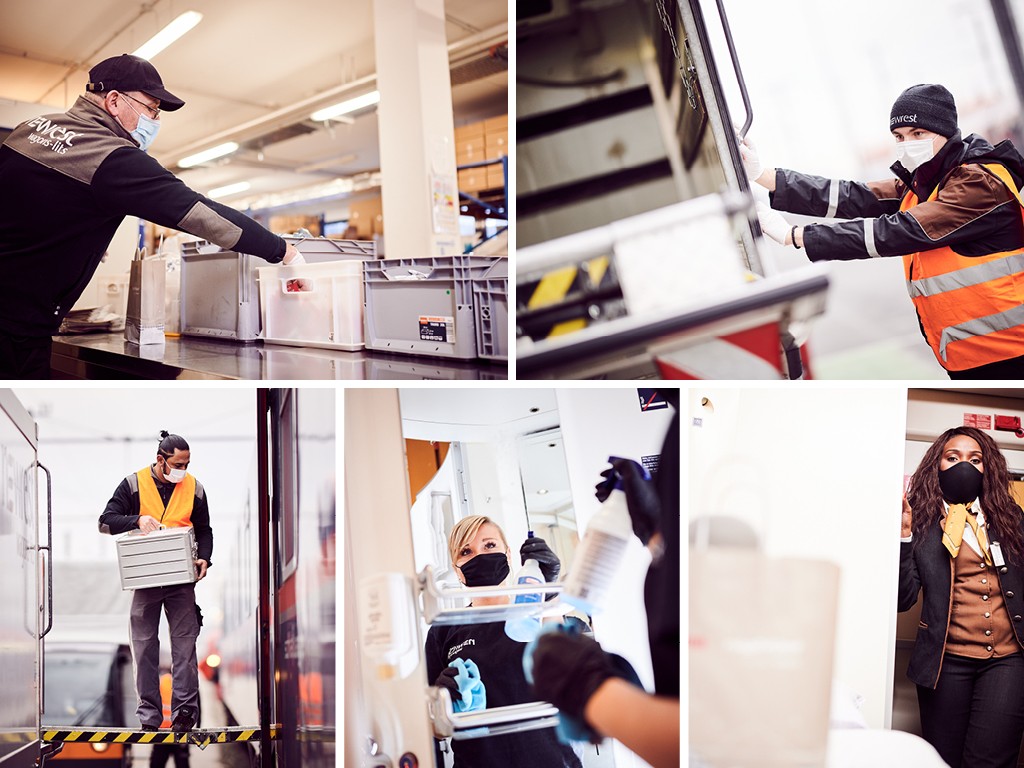 Newrest's services innovation model is based on the customer experience
As the catering market constantly evolves, Newrest rail teams focus on a modern passenger services and customer experience to upgrade and match with traveler's expectations. In a total guest satisfaction purpose, newrest combines years of experience with innovative solutions. It is the caterer's way to guarantee a modern customer experience on board. The Group's know-how in the night train sector connected with innovative approaches and the current trends in catering, tourism and transportation leads the change. That's Newrest's vision to provide customer-oriented solutions and services during the whole trip.
Regional and seasonal products, climate-friendly solutions and digital tools are strategic decisions to focus on sustainability and meet the commitments taken in the Group's CSR charter. Therefor every single process or activity must comply with it and share the values of the night train as a sustainable and climate-friendly mean of transportation.
FOR MORE INFORMATION: