Congratulation to Houston and Atlanta Newrest Teams!
After a summer full of achievement for both our teams in Atlanta and Houston, Newrest wanted to congratulate them with a memorable get together.
We boarded our Co-CEO Olivier Sadran, or COO Olivier Laurac and no one else but Tony Parker for a "Congratulation Tour" stopping by our catering unit in Houston dedicated to United Airlines and in Atlanta where we provide catering services to Delta Air Lines.
Why a "Congratulation Tour"?
Our team managed to go through a tough summer season with over 400 flights a day and thousands of passengers to cater for. This achievement is the result of 12 month of hard work and planning to be ready.
Looking at the smiles on our team members faces, there are no doubts, the party was on! Always dreamed of playing a 3X3 with a four-time NBA champion! Tony gave them a hard time winning. Most important, he took the time to cheer the teams on their successes and distil some advice on how to be a performer over and over.
Our clients tried to beat him as well, but some are good at flying aircraft and some at playing basketball. It was great to share those moments with United and Delta teams members that are working alongside ours to reach amazing heights.
Stay tunned for more! A special announcement is coming very soon…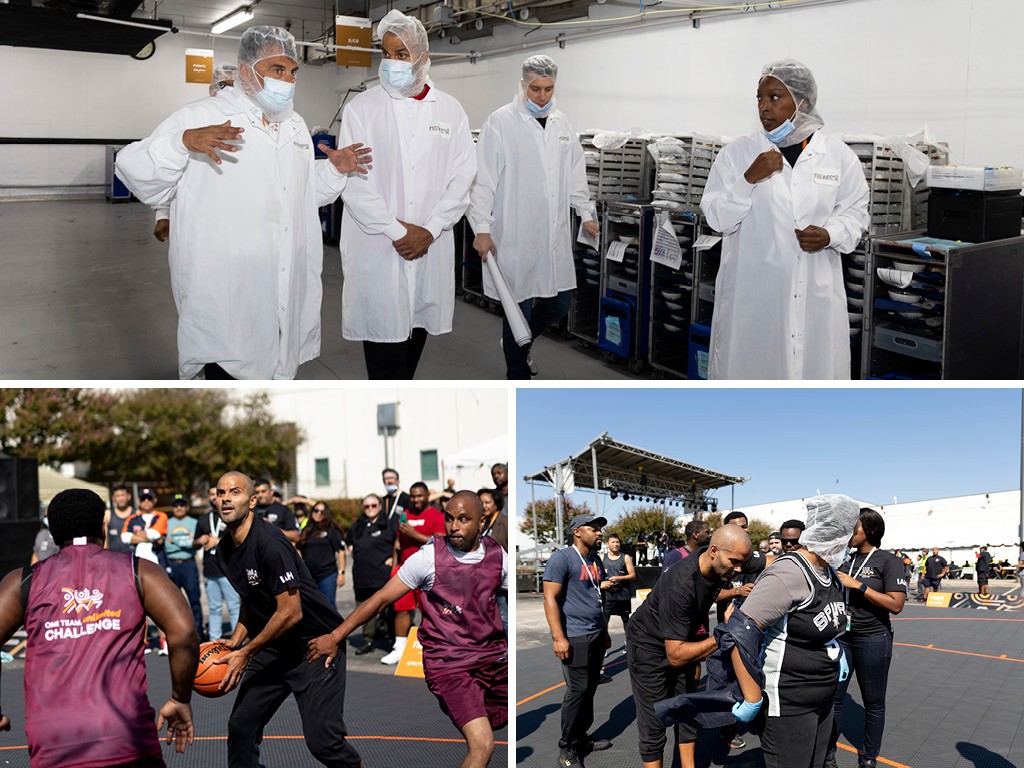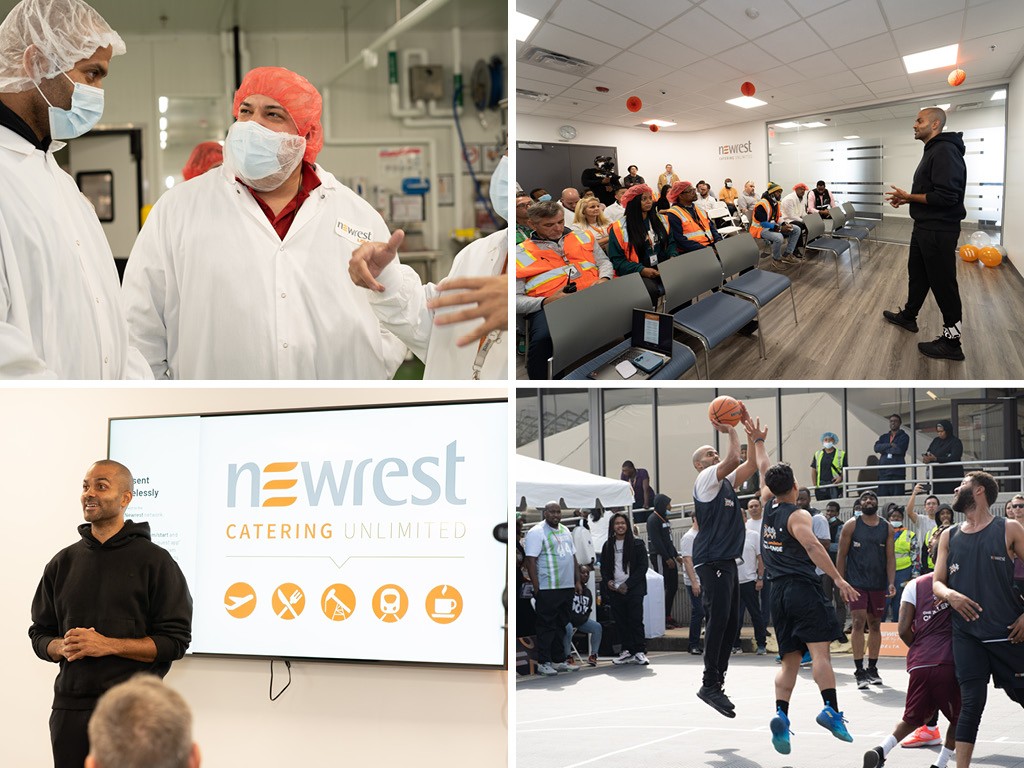 FOR MORE INFORMATION: