The Cap Optimist have achieved a worldwide record !
As a reminder: 6 Waterwomen took on the challenge of crossing the Pacific Ocean on a paddle board.
Accompanied by a team, a catamaran and a board, they took turns every hour, day and night. They rowed with the only strength of their arms while facing the bad weather, the marine elements and the fatigue. The objective of this challenge was not only a challenge about sports, this adventure allowed them to raise funds for the association "Hope Team East", created to support people with cancer.
The Cap Optimist project is a sporting challenge to help sick children. Thanks to the Waterwomen, the sponsors and the donors, the association has collected more than 400 000€ which will be donated to hospitals. This humanitarian vocation will allow children to fight cancer through sport. They left on January 4th from Lima, Peru and arrived on March 25th in Moorea, French Polynesia. 8000km separate the two continents. 80 days of rowing, the equivalent of a marathon per day for each of them. A crossing that had never been attempted on a paddle board and that will now appear in the Guinness World Records.
Their adventure ended on the beach of Temae. The sportswomen received an unforgettable welcome from the Polynesians, families, friends, and teams. This long awaited arrival marks the end of the Cap Optimist adventure.
As a sponsor, Newrest played an important role in providing food for the entire crossing. Our Newrest teams in Peru and Tahiti were a great help on site. Thank you to them for this valuable work.
With its commitment to cancer research, the group is proud to have been part of the project and to have allowed the 6 women to live their challenge.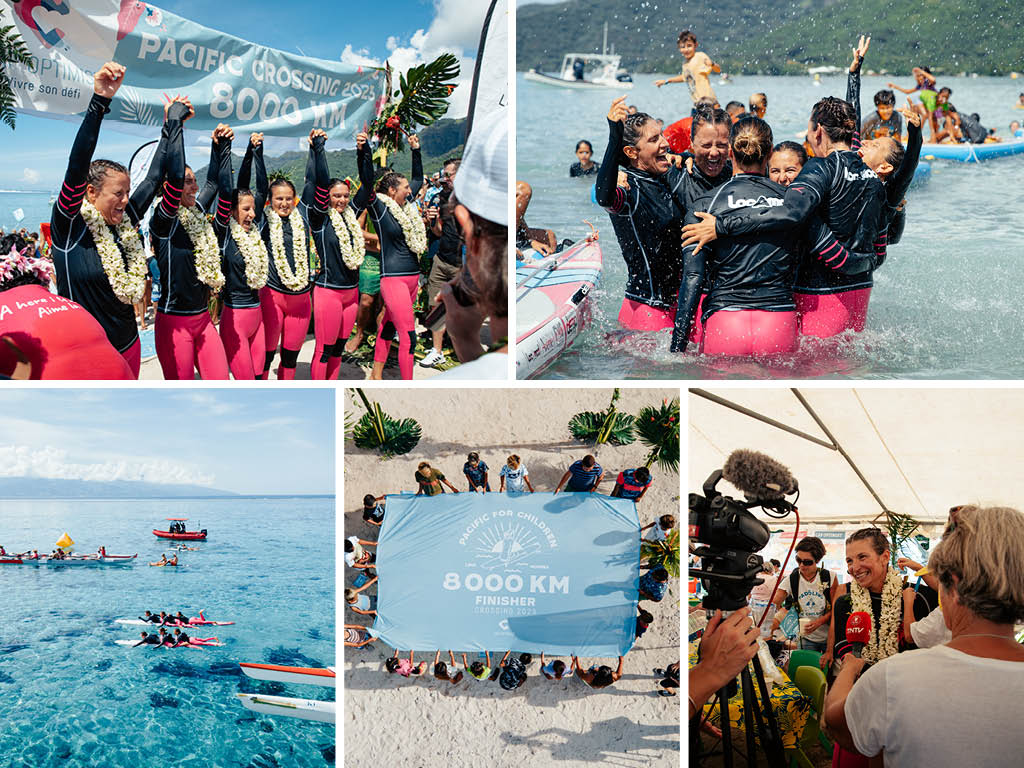 FOR MORE INFORMATION: