New inflight catering beginnings for Newrest in Brazil
Newrest welcomes the team in Sao Paulo to the inflight community. After two years of planning, the first Delta flight departed the São Paulo International Airport (GRU) on the 3rd of February. Another flight is planned to depart from GRU to the John F. Kennedy Airport (JFK) in New-York on the 13th of February. The team members are excited to show the JFK crew the Newrest hospitality.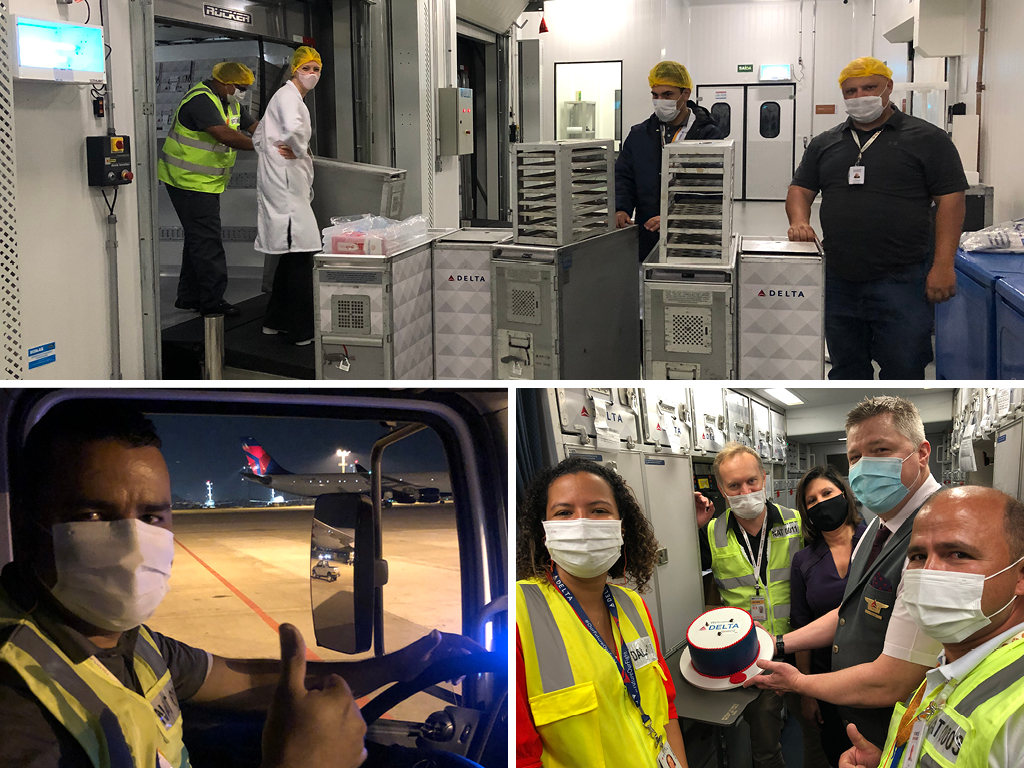 This is a perfect example of Newrest focusing on their core values, training their team and servicing the customer with the highest standard. The taskforce team has come from France, Canada, and USA to unite for the start up. The collective expertise is here to show their support, help train, and ensure a successful start up.

Not only is the taskforce excited to see their hard work come to fruition but all the team members in Sao Paulo are happy to see Newrest succeed, not only with Delta but with other potential clients also.
FOR MORE INFORMATION:
Newrest Group has entered the Brazilian inflight catering market in 2020 through the opening of 2 brand-new units at Sao Paulo (GRU) and Rio de Janeiro (GIG) International Airports. Newrest serves Delta Air Lines and looks forward to extend its services to numerous local, national and international airlines.