Newrest act as a key player of Condor re-start operations in Cancun
Newrest did it again! They showed its presence by performing a smooth operation of Condor's first flight on Saturday March 27th.
After a while due to the pandemic situation, Condor Flugdienst start flying to Cancun again. The airline operates 3 flights per week offering double service in Business, Premium and Economy class. Newrest was a key partner in this event that took place in Cancun airport.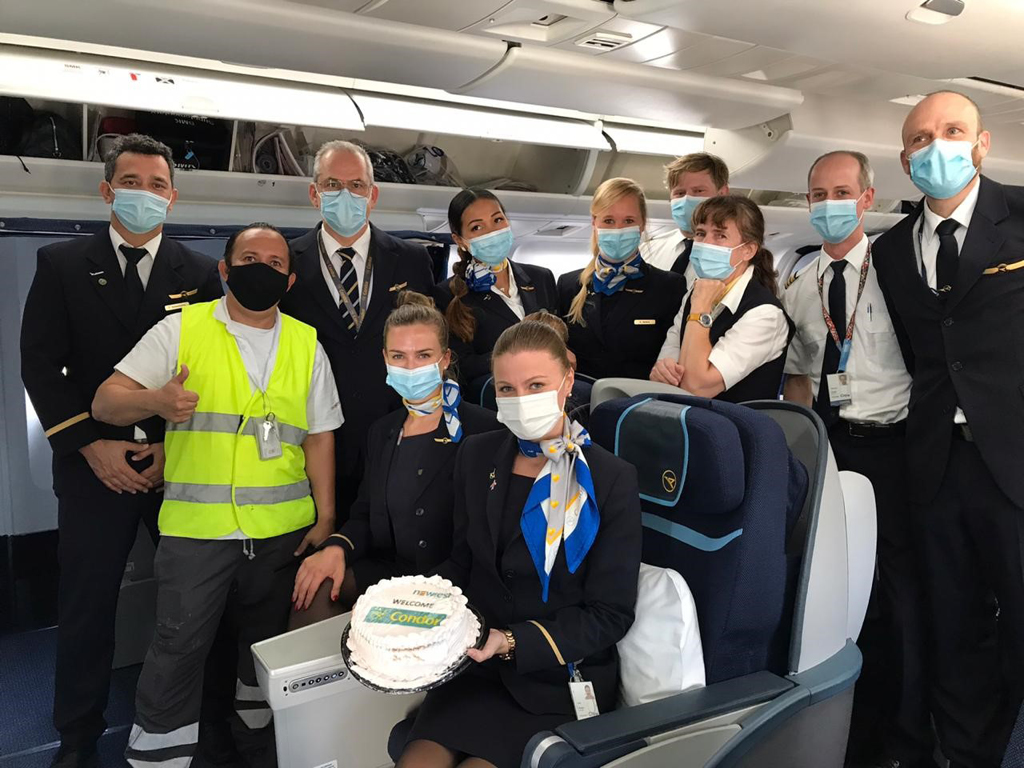 FOR MORE INFORMATION:
Newrest has been present in Mexico since 1998 and the construction of the Cancun production unit. This base exclusively provides inflight catering and services to airlines. In May 2017, a new production unit was born with the aim of delivering quality services to the 40 daily flights of United Airlines. This building has been specially designed to carry out the 7,700 operations per year with a kitchen capacity of 5,000 meals per day. The Cancun unit serves a multitude of airlines, both short and long-haul. In addition, this unit was certified ISO 9001 2015 in May 2017 and renewed in 2020.