Newrest Coralys has set up its garden of aromatic plants in schools
On the occasion of the week of aromatic herbs, chefs of Newrest Coralys at Jeanne d'Arc Genas and St-Maurice-en-Gourgois have organized animations around aromatic herbs.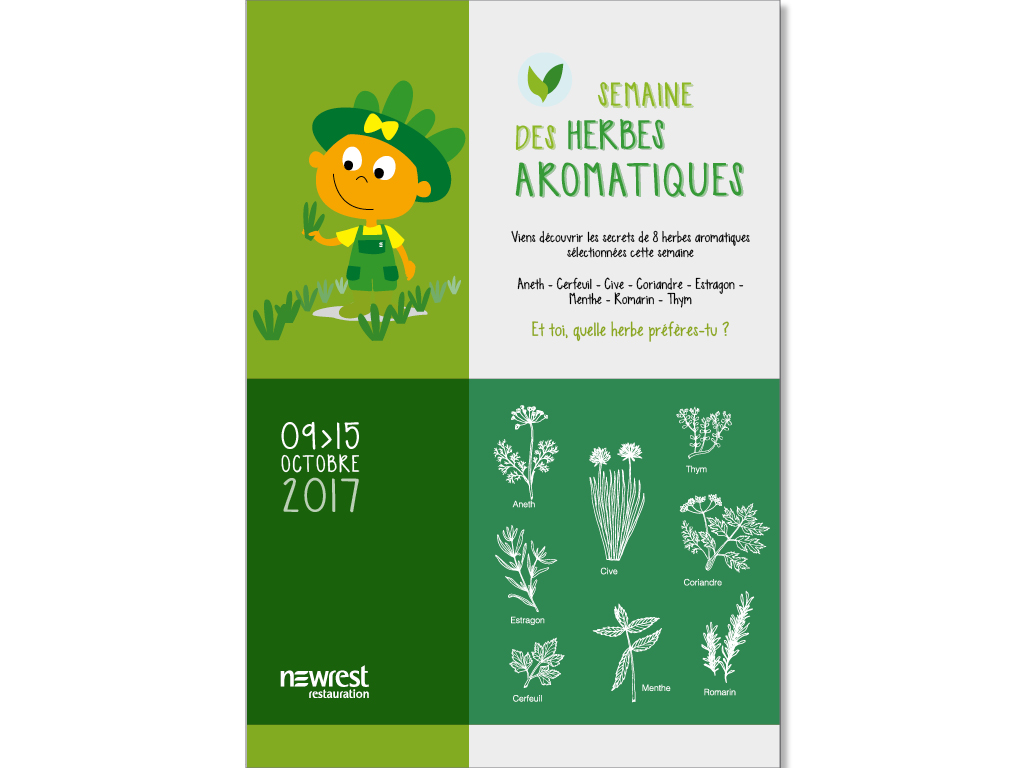 See, touch, smell and taste: this week we discover aromatic herbs in the canteen!

This week, Chef Jerome has proposed to the children to discover the aromatic herbs through eight recipes, from apricot compote to thyme, tarragon tuna rillette, not to mention the amazing crème brulée au rosemary, to mention only these, it was for our little gourmets a nice journey in the land of flavors!

Most of the herbs came from the plants made by the commune around the school, which made the experience even more playful.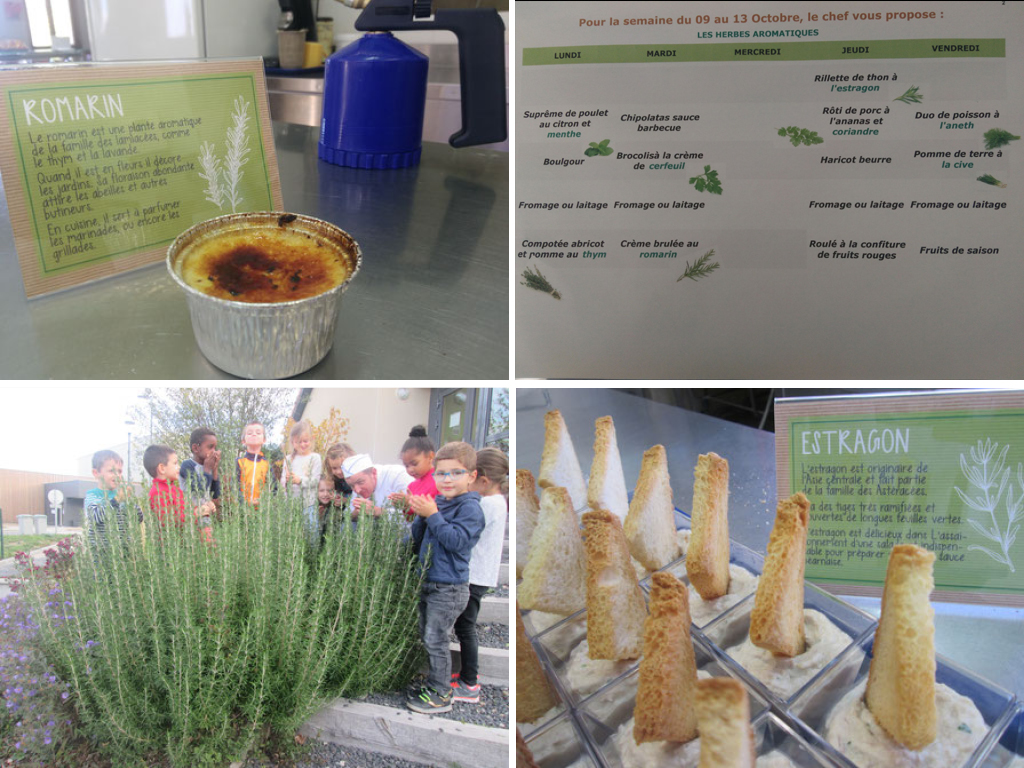 And if we took the time to marvel!
Before waking up our taste buds and raising our small dishes, aromatic plants are a pleasure for the eyes.
This is what Patrick Augagneur, our chef, wants to show us in this superb presentation of these herbs so dear to our palates and so often misunderstood.
For a whole week, students will be able to discover the riches that nature puts at our disposal to raise the flavors and rejoice our meals. Perhaps they will try to discover, in the course of a sauce or a dish, these so small and so precious herbs .
Ecology is also this: take the time to stop on these little gifts of nature and simply rejoice.