Newrest is proud to collaborate with local farmers in Cabinda, Angola
With its ambition to develop activities in Cabinda Province, Newrest Angola has signed on 20 of January 2021 a Letter of Intent to work with the local Cooperative of Kuvata (Cooperativa de Prestação de Serviços Agrários de Cabinda).
Kuvata develops local-grown fruits and vegetables business in the province, working with over 30 local farmers. Newrest Angola visited various farms and was seduced by the capacity to grow good quality products in spite of few resources.
One of the objectives of this partnership is to favour the development of the farms with innovative means in order to have an impact in the social development of the province, get continuous deliveries of good quality products and hopefully reduce CO2 emission.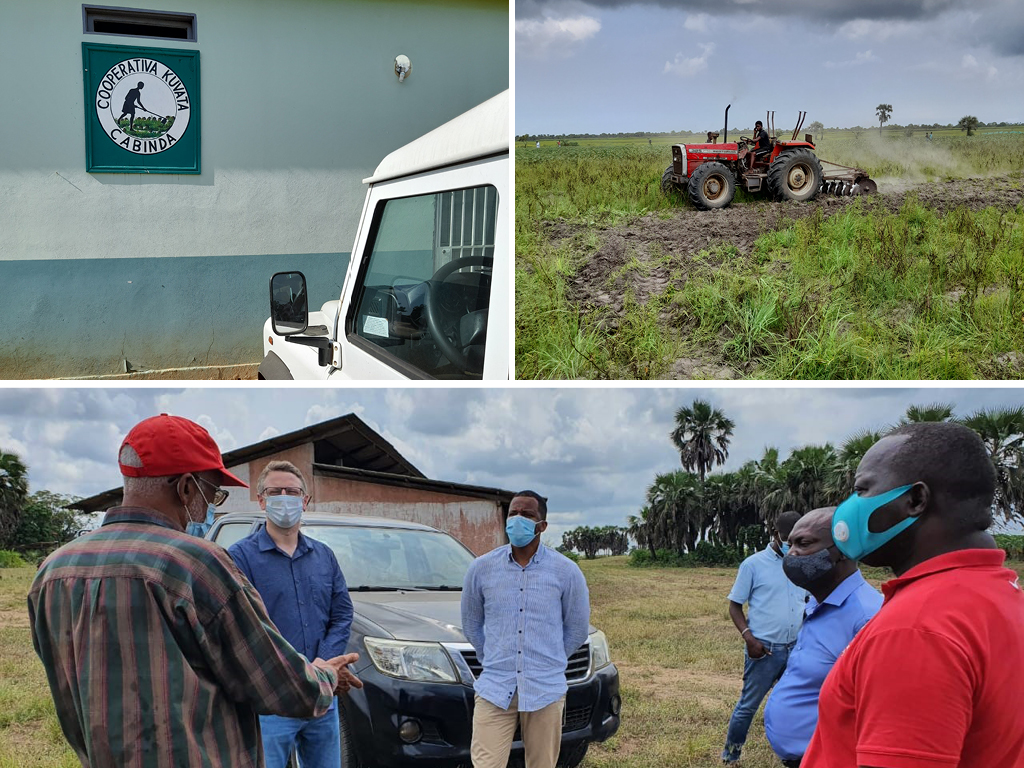 Newrest Angola, through its Cabinda logistic partner Engigest, will be soon operating from its logistic base at EN100 Zona Industrial do Malembo.
Such collaborations with local farmers already exist within Newrest Group and belong to our strong CSR commitments. For instance, in Colombia, all fruits and vegetables used in our production come from local truck farmers. Same in Costa Rica where Newrest obtains around 95% of local purchases.
In Guyana, Newrest has a tripartite collaboration with SBM and Plympton Farm producers to reduce imports and promote local purchasing. Beyond this agreement, Newrest is in the midst of a tripartite agreement with EHL Smile and Carnegie School, the only hospitality management school in the country. A total renovation, a strong involvement in cooking classes and a guarantee of employment for the best are on the agenda.
FOR MORE INFORMATION:
Newrest Angola has been present for more than 10 years throughout Angola and covers two main sectors: B&I and Remote Site. Remote sites are the main business for Newrest Angola at the moment, and we work for all major Oil & Gas companies present in the country such as: Total, Exxon, ENI. From an overall point of view, Newrest Angola caters 11 sites linked to the Remote Site activity.