Newrest launches facility management services in two OQ gas sites in Oman
After the launching of an integrated facility management contract with a leading sub-contractor of the oil industry in the Sultanate of Oman in April, Newrest continues to convince actors of the energy sector in the Middle East. This time, the OQ group trusts Newrest's expertise in remote site management for 2 of its gas sites in Fahud and Nimr. This new contract with a world major actor in Oman shows the important development of Newrest Warasco.
In the 23rd and the 30th of May, Newrest Wacasco mobilised contracts of facility management in Fahud and Nimr for the OQ group in Oman. Respectively, these sites accommodate up to 130 and 40 residents each in maximum capacity.
Newrest teams are pleased to deliver the following services in their gas sites:
Catering
Housekeeping
Laundry
Building maintenance
Swimming pool maintenance
Sports and recreation activity
Booking and welcome desk
OQ is a global integrated energy company with roots in Oman. It operates in 17 countries around the world and covers the entire value chain, from exploration and production to marketing and distribution of end-user products. Historically, Newrest already deals with the OQ group through its sub-societies in Oman such as Abraj, OOCEP, and OMIFCO. With this new milestone, Oman Gas sites are added.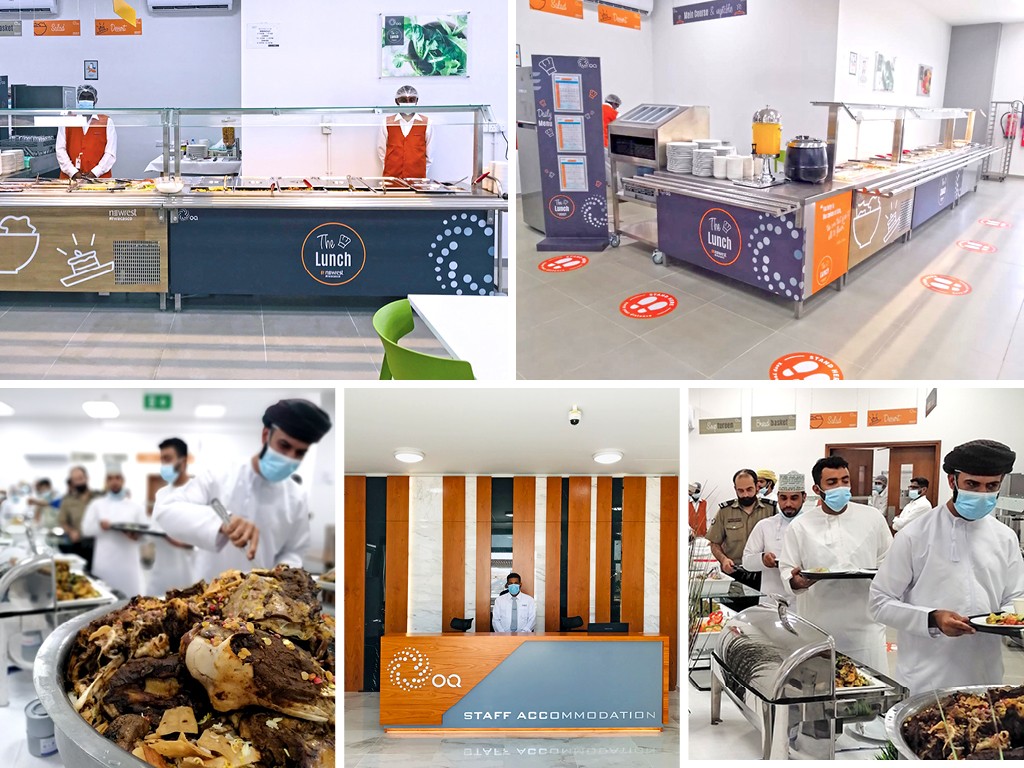 FOR MORE INFORMATION: