Newrest officially launched its catering operations in Cambodia
Newrest made its official launch on January 20th at the French Embassy with the presence of Mrs. Eva Nguyen Bin, French Ambassador to Cambodia and his Excellency Mr. Pan Sorasak, Minister of Commerce.
The event was attended by some of our most important clients, representatives from different Chamber of Commerce, prospects, partners and journalists from the main local newspaper and English newspapers.
All our guests were delighted not only by our food but also by the fact that during this period, an international company decided to invest in the country, emphasis was made by the Ministry of Commerce and the Ambassador as for the employment boost Newrest brought with them.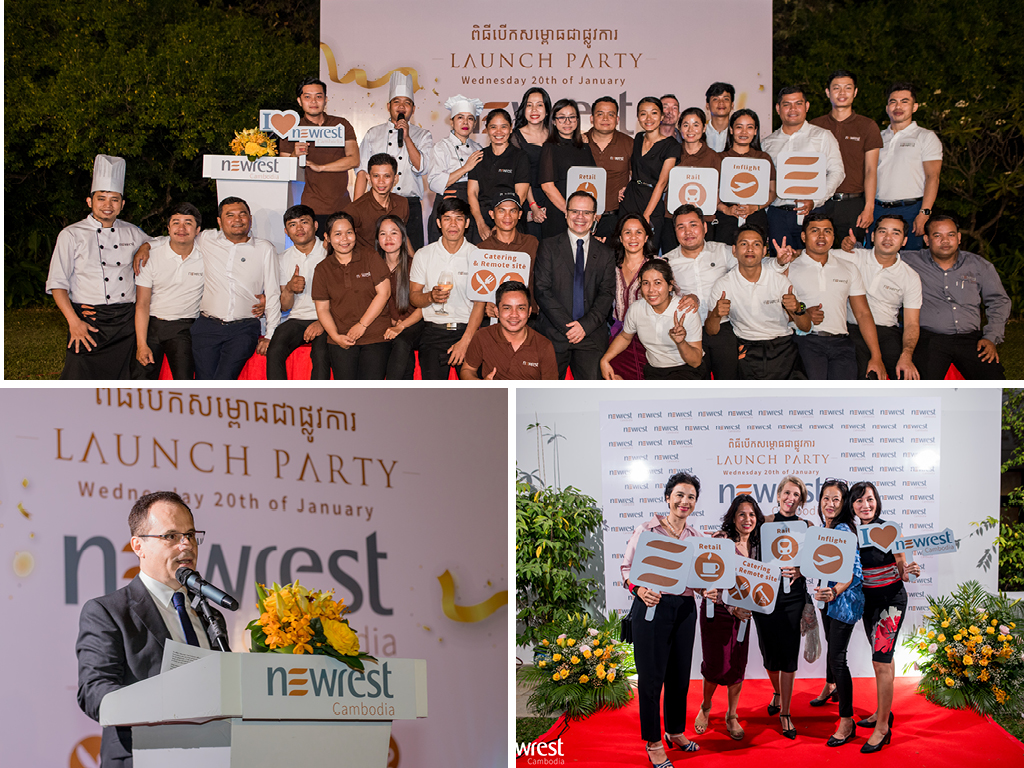 Newrest is developing in the Asian market and expanding its business in Cambodia and Myanmar with the acquisition of EM Food Services. With this strategic acquisition, Newrest expects to significantly speed up its business development in Asia's Contract Food Services market and build its Retail (bar and restaurant management) activities under concessions in the region's airports.
FOR MORE INFORMATION:
Press release