Newrest signs a new catering contract in Qatar and pursues its development
The 2022 FIFA World Cup will take place in November 2022 and Qatar is working on finalizing all the construction projects to be ready for this event. Newrest takes advantage of this global development in the country to sign a new catering contract with UCC Holding.
A new catering contract signed with a major actor of the building industry
On the 11th of June, Newrest teams started serving 5.750 new customers from many different nationalities from the Central Kitchen in Barwa Al Baraha.
Collaborators prepare breakfast, lunch and dinner services as well as all packed lunch for workers located in various construction sites. These packed lunch are prepared by Newrest's chefs according to Newrest's high-quality standards and collected from the Central Kitchen by the client for its workers.
Newrest goes through the steps of its development in Qatar, adapting its services to the Qatari events calendar
Newrest Gulf has just started the first phase of a new 15,000 mandays catering contract in Doha for UCC Holding and other sub-companies. In preparation for this new contract, Newrest Gulf has undertaken a major program to renovate and expand the capacity of its central kitchen. This investment is also part of the preparation for the 2022 World Cup in order to meet the needs of this upcoming event. Mobilisation for the second phase is underway. It will take place on July 2021.
Therefore, Newrest teams are motivated and ready to contribute to Newrest's evolution in Qatar.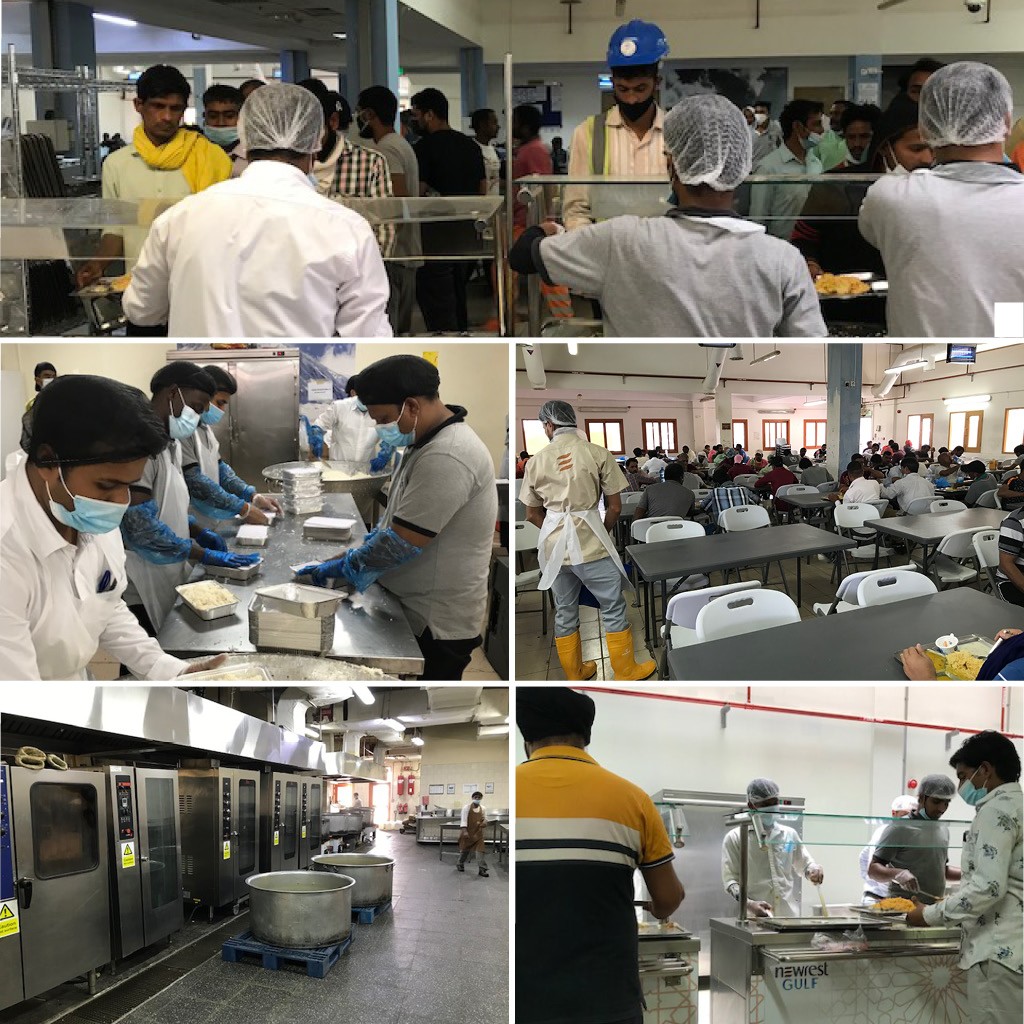 FOR MORE INFORMATION: