Overview: Newrest multiplies its inflight catering restarts in South Africa.
Since October 2021, Newrest have been privileged and honored with multiple inflight catering start-ups at three of its locations in South Africa. As some haven't operated for a while due to the pandemic and other are new partners, here's an overview of Newrest teams' operational dynamics.
Johannesburg teams' inflight operations grows fast
In Johannesburg, the inflight catering team successfully managed to welcome new partners since October. The Group welcomes Air Mauritius, Air France, Lufthansa, and FlySafair. Diverse services are offer onboard: depending on the airline, Newrest teams provide dinner, breakfast, mid-flight snack and hot lunch to First and Business classes 3 to 98 times per week.
On another hand, the pandemic situation positively evolved, allowing airlines to resume their activity. Emirates reinstated their flights from the 31st of October 2021, Virgin Atlantic resumed operations from 8th November 2021 with passenger flights. Etihad also re-started its operations from Johannesburg from the 25th of November 2021. Finally, Qantas welcomed back its passenger flights after 2 years from the 4th of January 2022.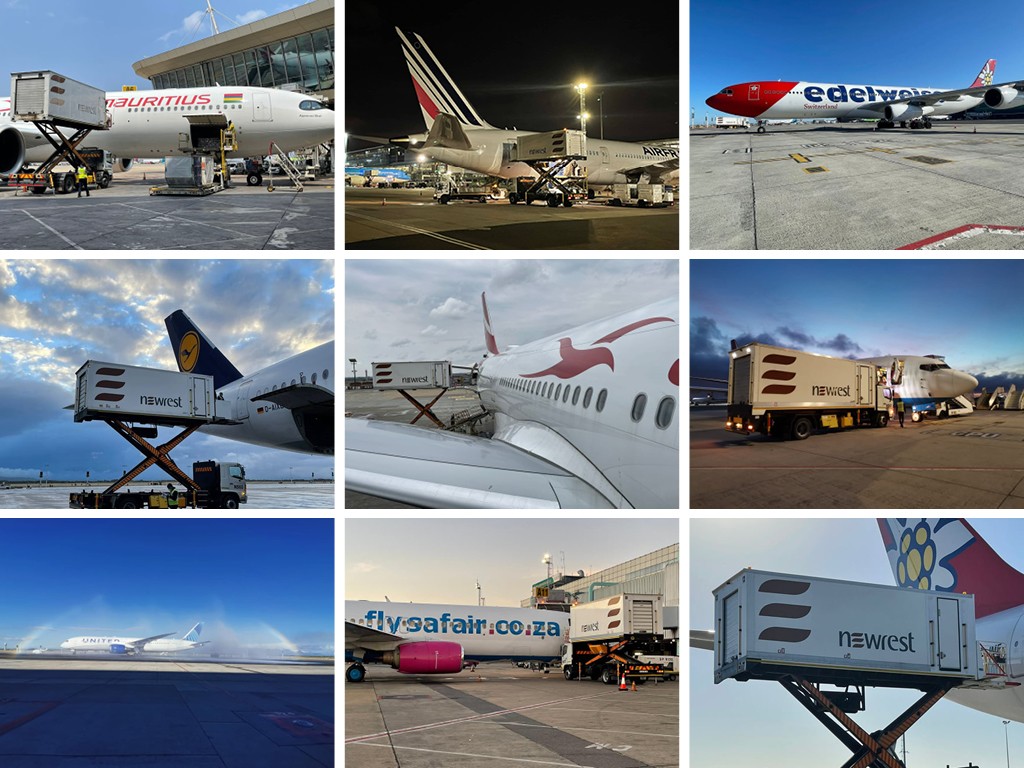 In Cape Town, inflight catering teams managed starts-up, restarts and a lounge opening
From Cape Town, the team were challenged with the welcoming of Edelweiss, Air France, FlySafair, and United Airlines. As in Johannesburg, Newrest teams only manage the Buy on Board offer for FlySafair.
Teams will provide inflight catering to Air France in Cape Town 3 times per week, serving breakfast and dinner to passengers.
Lufthansa introduced a second direct flight from Cape Town to Munich of which Newrest will also be providing the inflight catering services to.
British Airways started back operating out of Cape Town with a daily flight to London on a 777-300 aircraft.
United Airlines' start-up in Cape Town follows Johannesburg's one which happened earlier in 2021. also started up in Cape Town on the 3rd of December.
As in Johannesburg, inflight catering teams are pleased to welcome back some partners.
Newrest teams restarted their catering to Emirates on the 1st of November 2021, followed few days later by British Airways.
During this time the Emirates Lounge opened as well on 1st November 2021, in partnership with local Emirates Station. Newrest is managing the newly developed A La Carte Menu and takes care of the reception area and the management of the Lounge.
In Durban, teams are expecting further starts-up.
From Durban, the team has launched its services with Emirates on the first of February.
On the 16th of November, the team started handling Comair by offloading and storing their catering carts due to a night stop of the aircraft.
As in the two other units, Newrest also started to provide inflight catering services through its Buy on board offer to FlySafair on the 15th of November. Teams operate 14 times a week with this partner.
Newrest is now the only international operator to be on the three major cities of South Africa.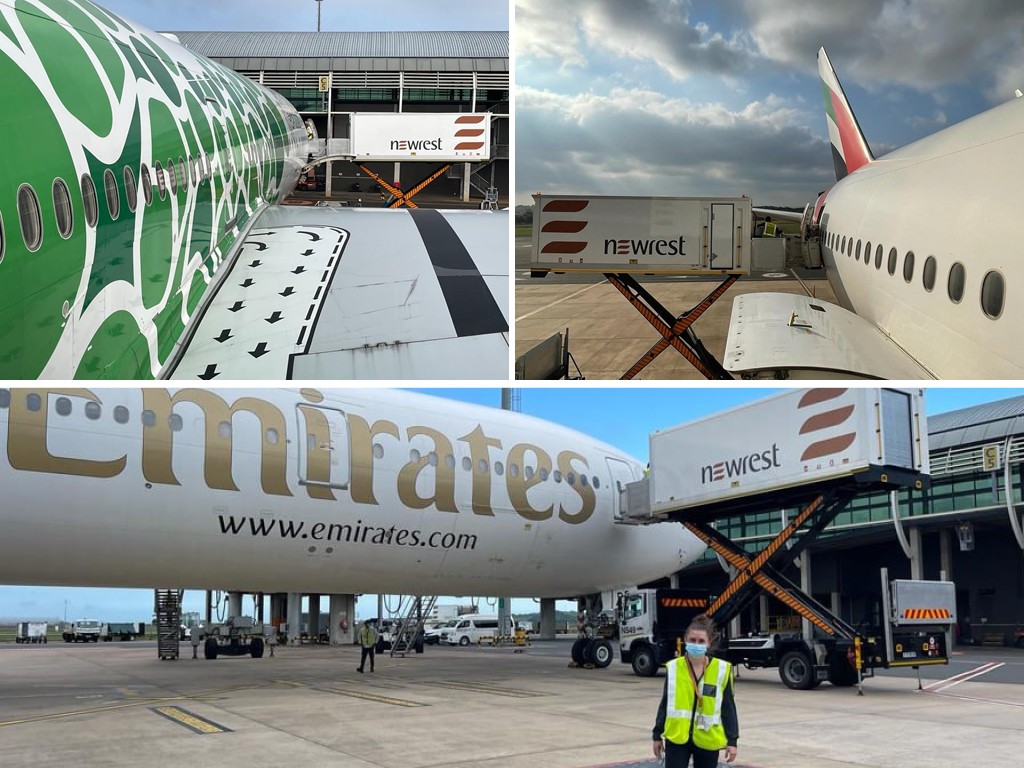 FOR MORE INFORMATION: