Ryanair extends partnership with Newrest in Europe and North Africa
Newrest Group has further strengthened its long-term relationship with Ryanair DAC, through the signing of a new contract covering 24 airports throughout Belgium, Cyprus, France, Greece, Morocco, Portugal, and Spain.
Newrest is proud to continue servicing Ryanair flights. The extension of this partnership is a strong sign of confidence in the quality of the services and Newrest's capabilities by one of the leading airlines in Europe.
Newrest is supporting the restart of the airline sector worldwide and looks forward to welcoming Ryanair DAC aircrafts in the above-mentioned countries.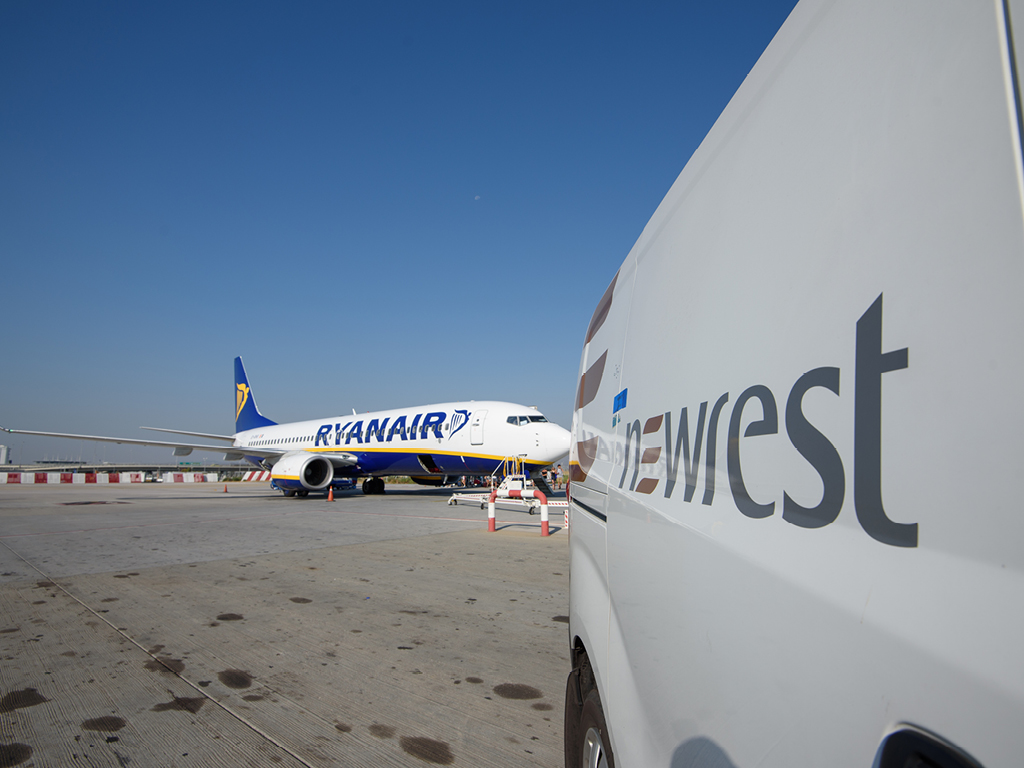 FOR MORE INFORMATION:
Founded in 1996 as Catair, Newrest Group, chaired by Olivier Sadran and Jonathan Stent-Torriani, is now the only operator to operate in all catering and related service sectors: inflight catering, buy-on-board, duty free on board, catering, remote sites services, rail catering, airport catering concessions and motorways.
With 29,500 employees in 58 countries, Newrest Group, with a managed turnover of 1,365 billion euros in 2020, is also the world's leading independent player in inflight catering.
Newrest is committed to a process of continuous improvement and innovation in the services offered to its customers, as well as in the well-being and progression of its employees and managers. The sustainable development of the company and the respect of social and environmental values are at the heart of its activities.