Your greedy order is waiting for you thanks to our new Connect'Eat solution!
To boost the experience of our guests, we have chosen to put Digital & Innovation at the heart of our activities. The way we consume is becoming increasingly digital and the arrival of the COVID-19 health crisis has accelerated this change. At Newrest, we follow the changing needs of our guests. This is why our teams have developed a Click & Collect system! We tell you more.
In each of our actions, we think of our guests with the goal of offering them an irreproachable service!
Beyond the practicality of Click & Collect, the guest who uses our smartphone application SMARTBAR benefits from an undeniable time saving. Imagine yourself; you are at the office, you take a moment to choose the products that will delight your taste buds and specify when you want them. The clock finally shows 12 o'clock, you remember that your meal is waiting for you and your stomach is rumbling just thinking about it.You go to your company restaurant and you find, as expected, your order ready to eat!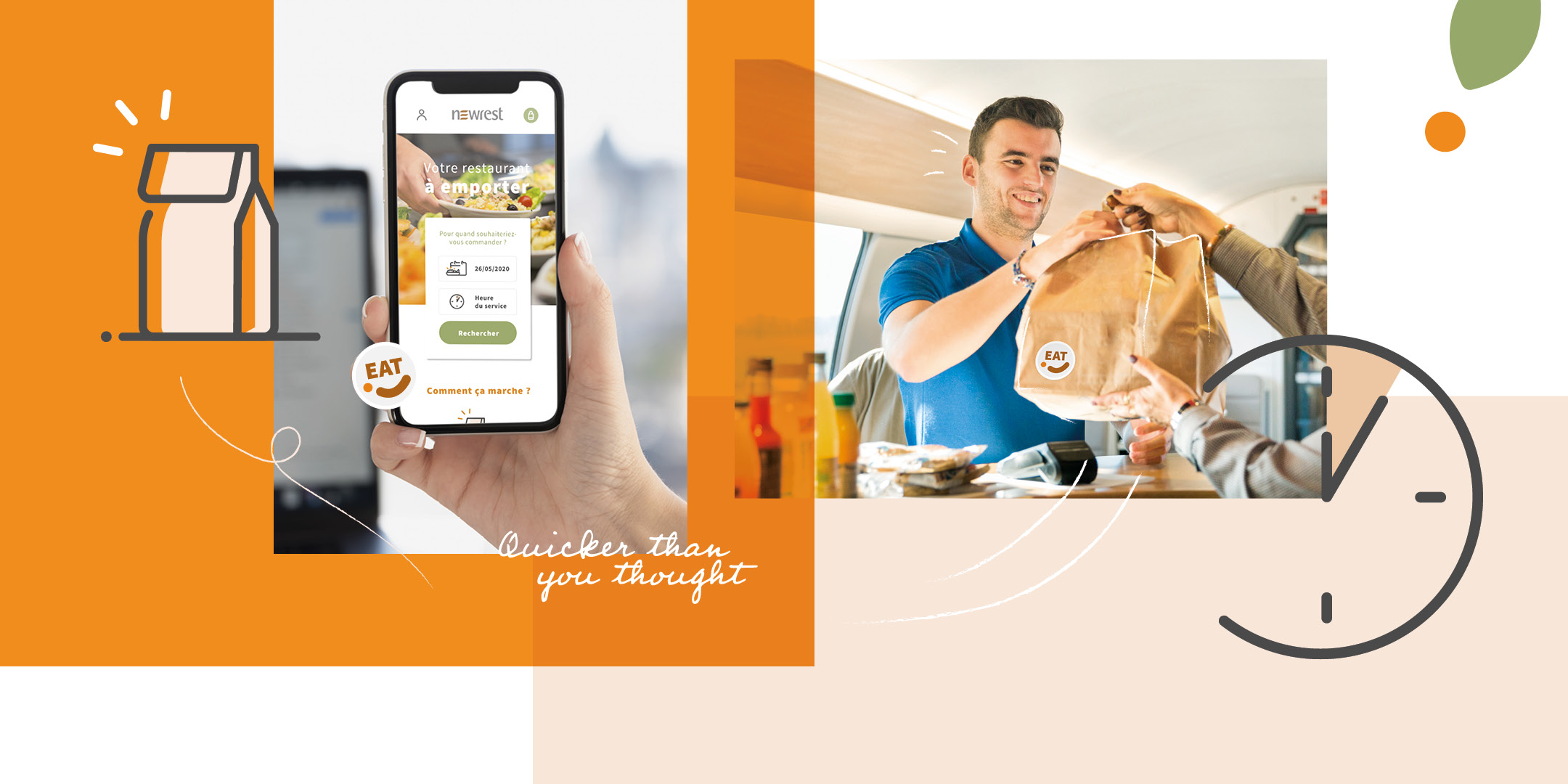 What's more, who doesn't appreciate being able to order from their armchair, without having to stand in line? With Connect'Eat, you have time to choose, no one will put pressure on you to go faster, which will push you to take the same dish over and over again! Connect'Eat also means never arriving too late to have your favorite dessert, it will be reserved, especially for you!
We are big fans!