Digital and Click&Collect serve the environment
Click&Collect's technology has been integrated at Newrest for years through its Connect'Eat solution. Newrest is a pioneer in the implementation of Click&Collect solutions in catering, particularly in the rail sector where we remain the world leader on high-speed train. As such, our Digital Lab has developed a proven solution on both the consumer and operational path.

Since then, this solution has been deployed in many territories around the world in response to various needs. It is from this experience that we wanted to enrich it with leading indicators in connection with our corporate social responsability (CSR). Connect'Eat is just one of many technologies where our Digital and CSR pillars are one.
To consolidate this approach, we work very early in the consumer journey. Our Winrest ERP, an in-house operational management software, is now able to rely on environmental indicators in our procurement approach.
Now we are able to anticipate our waste upstream of the production chain. To do this, we develop an identity card for each product listed on our Winrest platform, where we input its origin and type of packaging. This allows us to know and make the customer aware of the carbon consumption and the production of potential waste linked to the food supply. Thus, the choice to purchase the products is no longer limited to their price. Their impact in terms of waste and carbon footprint is becoming predominant. As a result, we influence the customers to favor such products.
In order to reduce organic and plastic waste during production in our kitchens, the customer is put to contribution. Indeed, through our Connect'Eat solution, a true Marketplace available to the consumer, pre-ordering allows an ad-hoc planning of food production. In today's environment, Connect'Eat allows you to have your meal delivered to your home, to the office or simply to collect your meal in your corporate restaurant.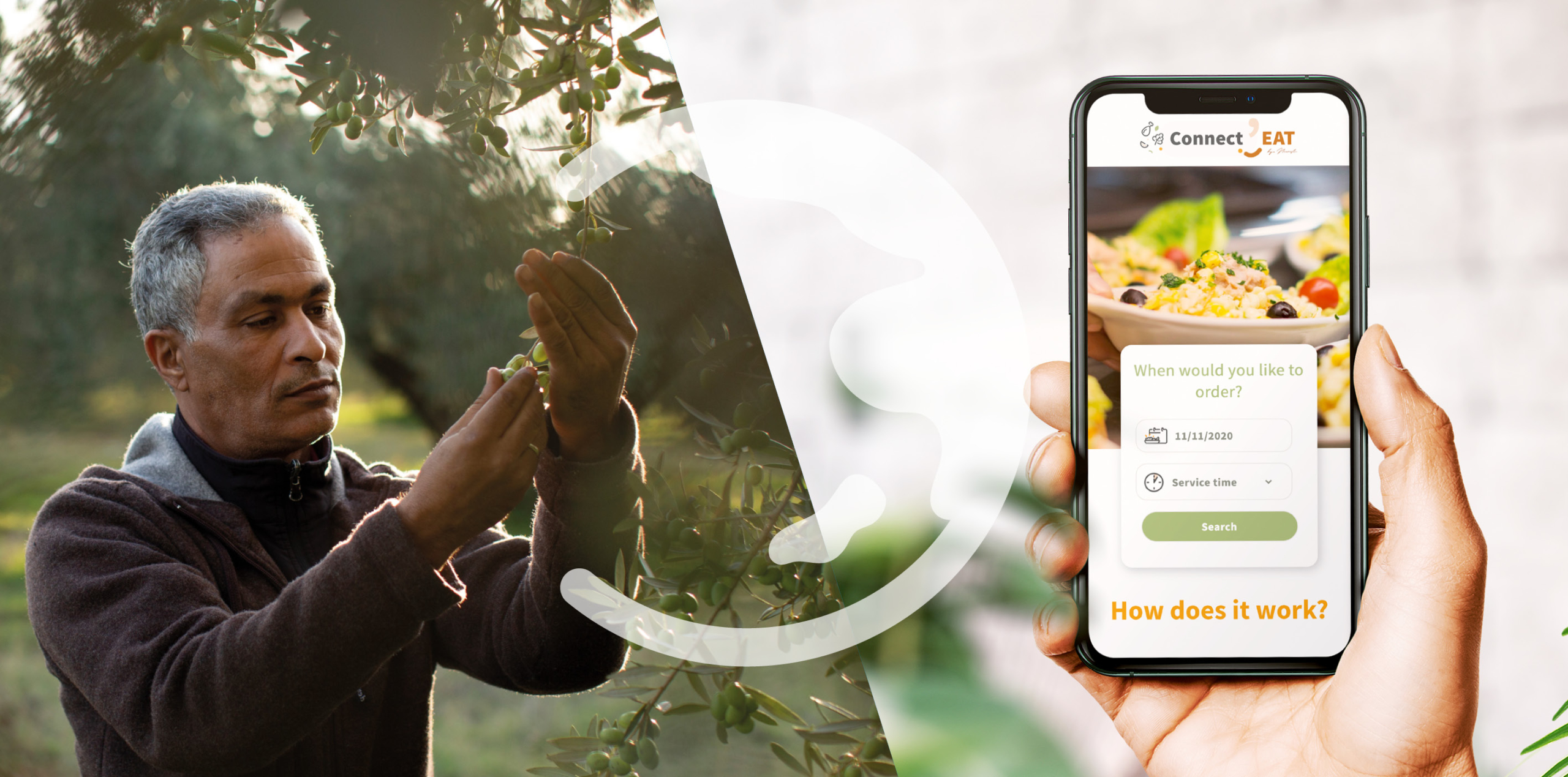 Following current restaurant trend, our Click&Collect solution offers the consumer a true customer experience. Through his user account, the client is empowered. Following his act of payment via his e-wallet, he has access to his sales history. The client is then in possession of a solution that evolves according to his needs. Our approach is to offer an interface in complete harmony with the consumer's desires at any time of the day.
Downstream of the consumer journey, the challenge is the reduction of food waste. By inventoring unsold items in our ERP, Connect'Eat showcases baskets that customers are able to order. Our strength lies in the integration of our systems to ensure the provision of real-time information to promote a responsible act of purchase.
As a last resort, when those baskets do not find a buyer, Newrest has committed to the Fédération Française des Banques Alimentaires (French Federation of Food Banks). In Spain and France, we are working with Too Good To Go to reduce food waste in our central kitchens.
Our ambition is to rely on the information collected through our systems to offer ever more appetizing and eco-responsible menus.
The in-house development of our ERP and digital solutions allows us to be fully in tune with our CSR charter, which aims to reduce food waste, promote local and responsible purchases, reduce our greenhouse gas emissions and engage in the zero-plastic transition.