It buzzes for Newrest in Montreal: zoom in the sustainable beekeeping action
Last week, Newrest introduced you to the sustainable beekeeping initiative in Atlanta. The same type of action is actually taken in Montreal as well. Let's deep dive together into the purpose and the goal of Newrest team in Montreal to commit to this project.
Newrest teams in Montreal and the beekeeping sustainable initiative
In July, Newrest started a new beekeeping project as they installed beehives close to one of the Newrest building located in Dorval. Among different sustainable initiatives that Newrest took in Montreal, beekeeping is a first. To make the project possible, a partnership was signed with the locale company Alvéole.
On September 7th, the honey was harvested for the benefits of our customers.
Newrest also gives the chance to taste this natural honey at the new Air France lounge in Montreal airport. It is a response to the Group's commitment to provide seasonal and healthy products from local suppliers for its catering offer. In another hand, Air Canada decided to donate the honey jars to the Air Canada foundation. The product will be distributed during a gold tournament on September 27th.
Deep dive into the benefits for companies to grow their own honey
Local raw honey does more than taste good, it is incredibly beneficial to the general health. The way the bees work together to make honey is truly fascinating. As pollinators, they play a part in every aspect of the ecosystem. The bees support the growth of trees, flowers, and other plants. Urban beekeeping plays an important role in shifting consumer demands and expectations when it comes to food production. With most of the food demand coming from cities, city-dwellers who choose to start sourcing their produce from bee-friendly farms can play a tremendous role in bettering the future of our food systems and the pollinators that protect them.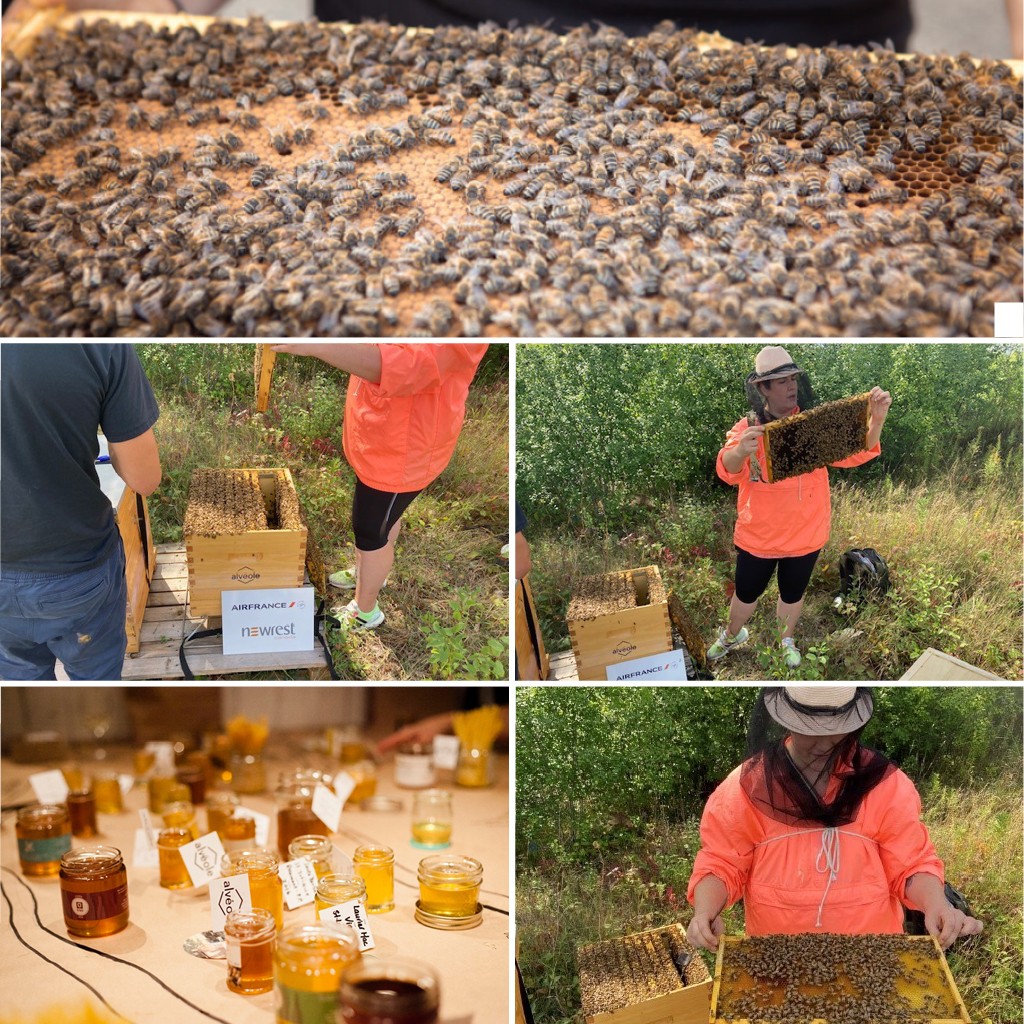 FOR MORE INFORMATION: