The catering partnership between the AEFE and Newrest in Morocco evolves
The start of the school year marks the resumption of catering services in Morocco. Since October 1st, the students at the French schools of the AEFE network in Casablanca have returned to school to resume a normal classroom rythm.
The catering partnership between the AEFE and Newrest is evolving in Morocco
The school catering resumption in Morocco is accompanied by the opening of new Newrest restaurants within the AEFE (Agence de l'enseignement français à l'étranger) school group.
5 schools have renewed their partnership and 2 schools are starting their experience with the Group. In total, 3,000 meals are served daily in the 7 schools.
In addition to these openings, the Group is deploying its digital solution to achieve its innovation objectives. With the Connect'Eat application, students and their parents can consult the menus in advance, find out about school catering news and pay the catering fees online.
Street Attitud':  the new school catering concept
Newrest also innovates with the launching of Street Attitud' in Morocco. This new brand is a snacking cafeteria concept designed for the Group's young guests.
Street Attitud' is a trendy concept offering street food to be enjoyed on the spot or to take away. Street Attitud' cuisine is healthy, balanced and always made from fresh products.
Students at Lyautey high school and Anatole France middle school discovered their new Street Attitud' cafeteria on October 1 at the start of the school year.

Joint CSR initiatives between AEFE and Newrest enhance the catering offer
As part of its commitment to the "Be The Change" charter, Newrest is committed to reduce plastic waste in schools. Water fountains will be deployed in school restaurants to replace bottles. While guaranteeing a good quality of water, Newrest is educating young people on good practices and simple gestures to reduce their environmental impact.
Throughout the year, children are made aware of food waste, so they hear of quantities thrown away and have the right reflexes: not to throw away too much and to eat to their fill. Newrest accompanies this approach throughout the deployment of simple and playful tools such as the "Gâchi'Pain". This furniture allows to measure bread wastage and to compare the amount of bread wasted over a defined period.
Since the beginning of the school year, sorting garbage cans have been set up in the restaurants so that each student can learn to separate the types of waste and participate in environmental actions.
Newrest is also committed to accompany schools to raise awareness of good practices and good behavior in terms of nutrition and food balance. This year, Newrest renews the nutrition animation program in partnership with a certified professional dietician nutritionist. This accompaniment is based on themes adapted to each child's level of education.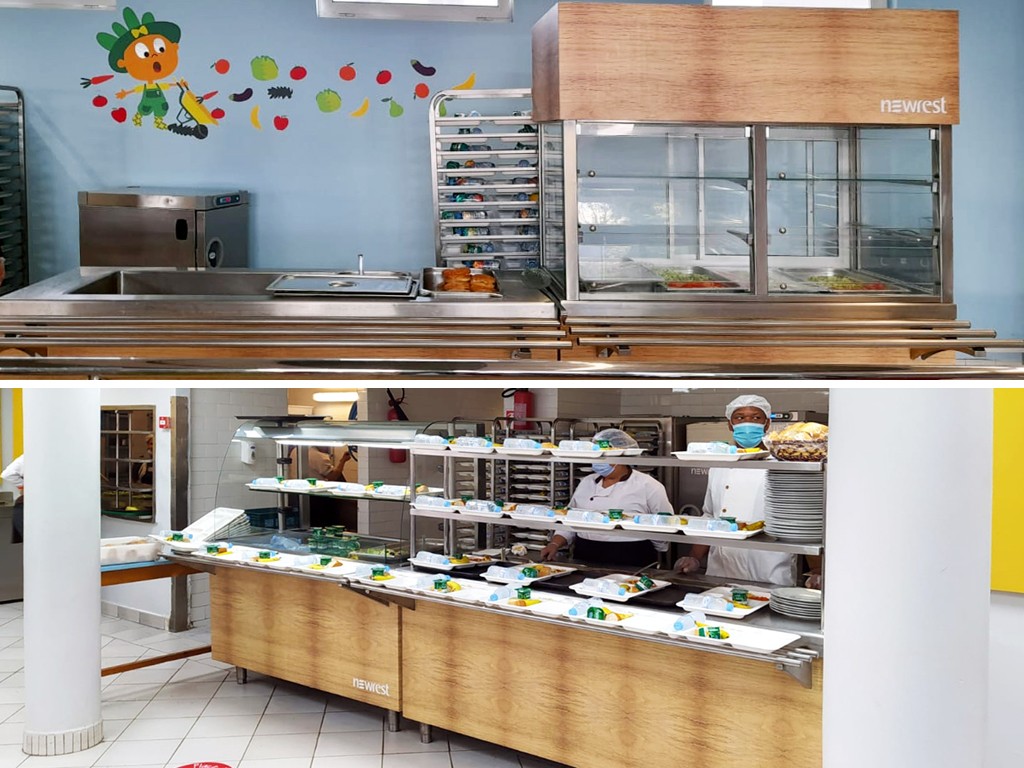 FOR MORE INFORMATION: