Air France and KLM relaunch our inflight catering services in Costa Rica
On November 27, KLM resumed direct flights from San José, Costa Rica to Amsterdam, Netherlands, for a frequency of two flights per week, operated on B777-200. In January, the airline will increase its frequency to 4 flights per week.
For KLM, we produce, deliver and load Business class and Economy class breakfast and dinner services, as well as a crew service.
Air France flights from San José were resumed in November and have been intensified. Two flights a week are operated to France.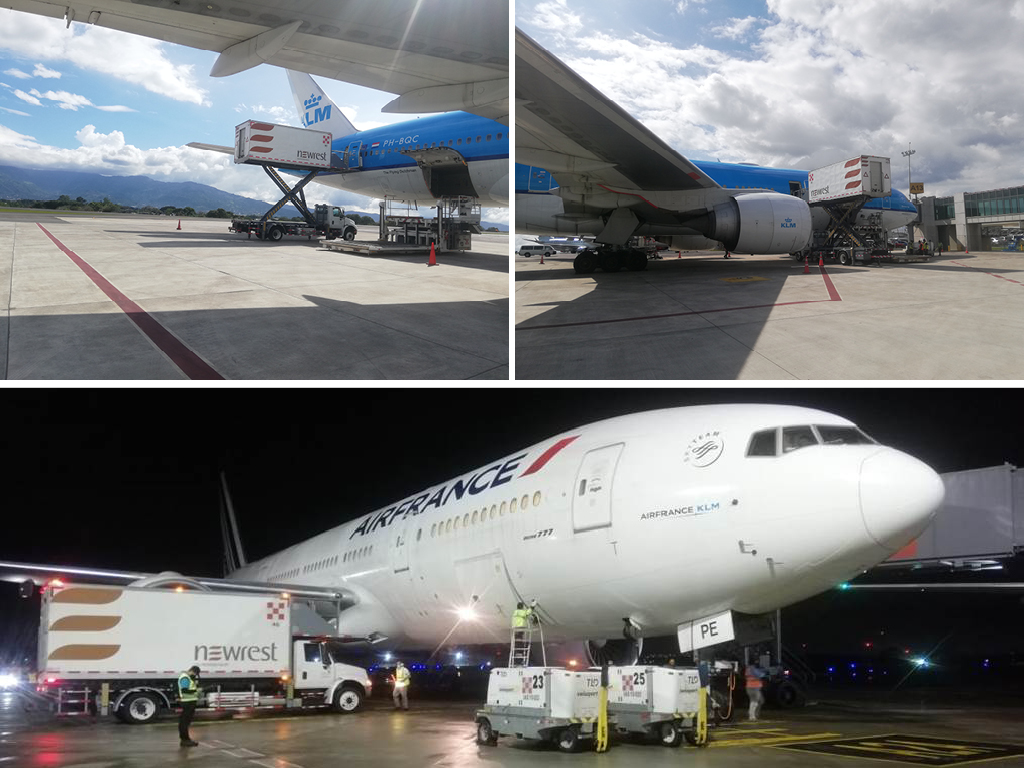 We provide for the French company a dinner and breakfast offer to Business Class, Premium and Economy, as well as a full service for the crew.
These returns from Air France and KLM to Costa Rica follow Lufthansa's in October.
FOR MORE INFORMATION:
Newrest has been present in Costa Rica since 2015 with the takeover of Casa Proveedora Philips, which has been present in inflight catering since 1947 in Costa Rica. Newrest is present for the inflight catering business at the two international airports of San Jose and Liberia where the company built a production unit in 2016.
We also run restaurants at the San Jose airport as well as the airport's employees' restaurant for more than 4000 people. Since 2015, Newrest has developed the company catering with the management of restaurants of major accounts such as Procter and Gamble, Boston Scientific or McKinsey, while being present in schools like the French High School of San José.
We also provide public hospitals and work with major retailers such as McDonald's and Starbucks, and also offer cleaning and maintenance services. In addition, our central kitchen in San Jose is ISO 9001 and ISO 140001 certified.