In Canada, Newrest supports the business recovery with its inflight catering
Quality airline catering service continues across the Atlantic! In one hand, Air France and Newrest participated in the first steps of the A350-900 "Marseille" in Canada. On the other, Air India confirms to support the same flight frequency as usual for the summer 2021 from Montreal. In this context, the Group is aligning itself with the airlines for the recovery of the sector.
First inflight catering service by Newrest for the Air France special plane « Marseille »
On April 13, the YUL unit served meals to passengers on the first A350-900 named Marseille. It departed from Montreal Trudeau airport. The green aircraft has a capacity of 324 seats including 34 seats in business class. Marseille consumes 25% less fuel and has a 40% smaller noise footprint than an equivalent sized aircraft. The teams are delighted to offer quality inflight catering for this great innovation which is perfectly aligned with Newrest's green initiative. The Group's "Be the Change" charter commits it to participate in initiatives that reduce greenhouse gases. The ecological transition is already underway.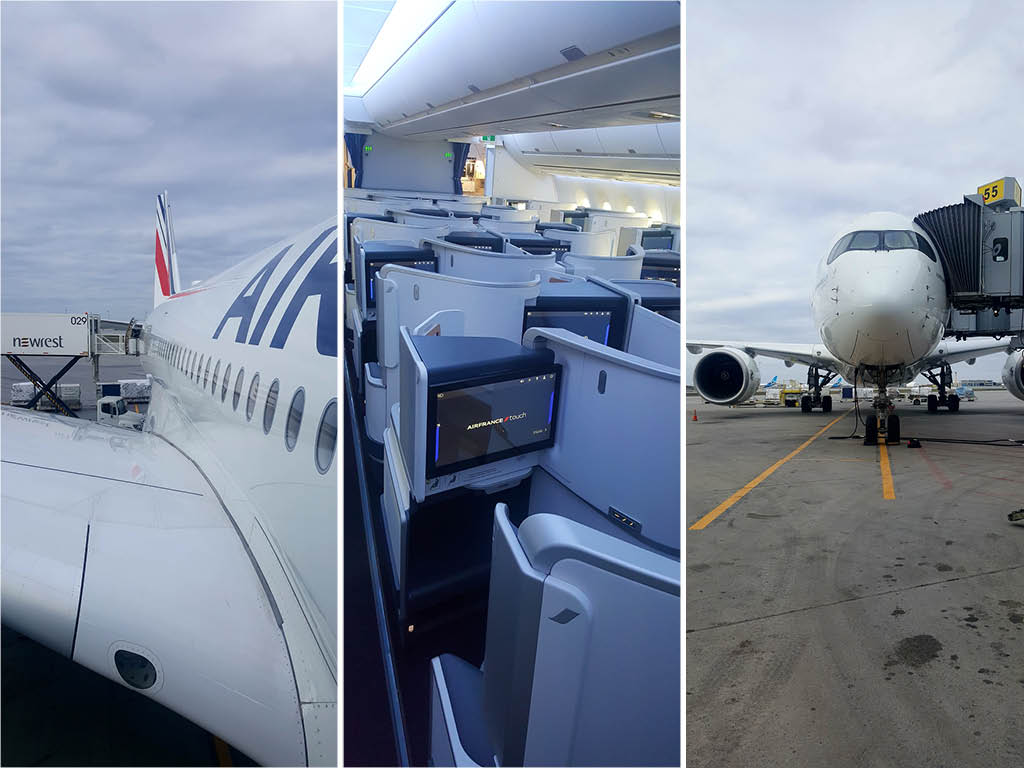 Airlines picking up the pace in Canada
On 16 March, Air India confirmed that it will continue with the same frequency of 5 flights per week with Newrest services for the summer of 2021. Multiple opportunities for passengers to taste the know-how of the Group's chefs. Other takeovers and launches for the airline sector are expected this summer with SN Brussels, Edelweiss or Lufthansa.
Newrest remains in solidarity with the airlines in the face of the consequences of the pandemic. The Group is ready to participate in the recovery with all the efficiency that characterizes it.
FOR MORE INFORMATION:
Newrest provides catering services to airlines in more than 35 countries around the world. Our culinary experts, based in our kitchens around our network, are qualified to create customised meals that meet our customers' high-quality standards. Every day, our production units develop and execute recipes for the most prestigious airlines as well as for smaller operators who have chosen simplified catering. Whether it is for religious, cultural, medical or health reasons, our passengers' dietary requirements are always met in strict compliance with health standards.