Inflight catering operations are fastly growing for Newrest
Summer season 2022 is going to be busy for Newrest Group, inflight catering activity is strongly restarting. Here is a summary of all recent launching around the world, proof of Newrest's catering expertise in inflight activities.
Barcelona restart with Air Canada
After a long break, Newrest has finally reactivated early May operations from Barcelona to North America with Air Canada. With the arrival of spring and a beautiful sunny day, Barcelona's Josep Tarradellas airport will have a total of seven flights a week, four of them to Toronto and the other three to Montreal.
The entire Newrest team in Barcelona is very pleased that this collaboration between the Canadian airline and our base in the Catalan capital has been resumed. The delivery of the welcome cake to the Air Canada crew has been done as a symbol of gratitude for the joint work of both companies.
Air France is now client of Newrest in Cancun
Newrest team in Cancun is thrilled to announce the start of operations with the French airline company Air France early May.
This marks the beginning of Newrest's catering services for the flights between Cancun and Paris, three times a week for now and five times a week during summer. More than 300 passengers will enjoy the inflight catering offer in each flight, including business class, premium class and economy class. The first flight on May 3rd was a success and the team is ready and proud to work alongside Air France in Mexico.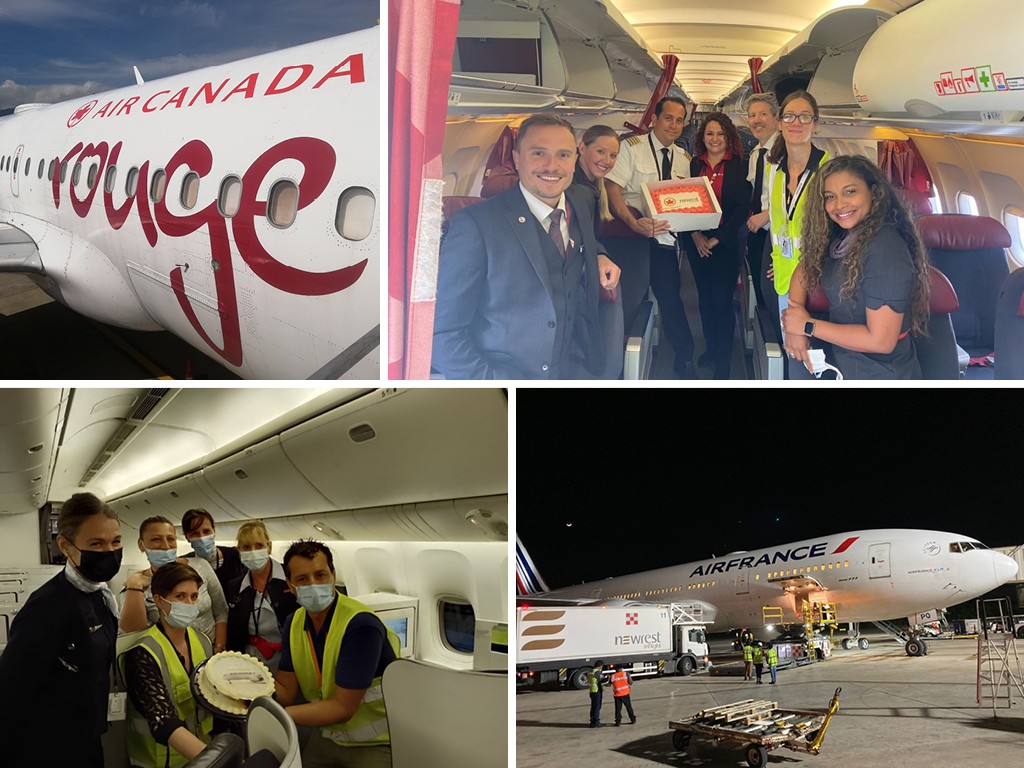 Dubrovnik in the spotlight with United Airlines
From May 27th, there are 4 times flights a week between Newark and Dubrovnik. Newrest is providing catering services for Business to Economic classes.
Dubrovnik is the only airport in Croatia linking directly to the US, perfect for setting up summer!
Greece rhymes with 'summer'
For the summer season 2022, a strong increase of Newrest services from France to Greek destinations has been set-up.
From May 26th, Newrest has extended its collaboration with Aegean Airlines. The provision of catering services of new direct itineraries from Paris Charles de Gaulle (CDG) airport to 5 new Greek destinations is supplied by Newrest.
With the support of the Newrest Greece team, the group in Paris CDG will provide hot and cold meals to Business and Economy Class respectively, on flights from Paris to Heraklion, Thessaloniki, Rhodes, Corfu and Mykonos. A total of 22 flights per week that Newrest will serve in the summer period between May and October shows the strong return of inflight catering services out of Paris.
These flights are added to another 6 flights from Paris to the airports of Athens and Kalamata, already serviced by Newrest, as well as flights from Lyon, Nantes, Marseille, Toulouse and Nice to Athens, Heraklion and Rhodes.
Eurowings Discover is taking off from Salt Lake City!
Eurowings Discover representatives arrived on May 21th in Salt Lake City, Utah (SLC) to help with the launch of their first flight. Newrest and Eurowings teams have joined forces to prepare the big launching, as Eurowings Discover is the first airline to offer this nonstop flight to SLC.
Newrest will provide inflight catering services to passengers and crew flying to Frankford, Germany, three days a week. Newrest and Eurowings employees joined together in the presentation room for a meet and greet and training on the catering of the flight.
On May 23th, the first flight was catered successfully. Newrest is excited to continuing its relationship with Eurowings Discover and working closely together to make sure each flight is a success.
In conclusion, Newrest is well responding to its client's demands for the summer season through its strong international footprint and its inflight catering expertise. Setting-up or restarting operations is a strong Newrest's know-how.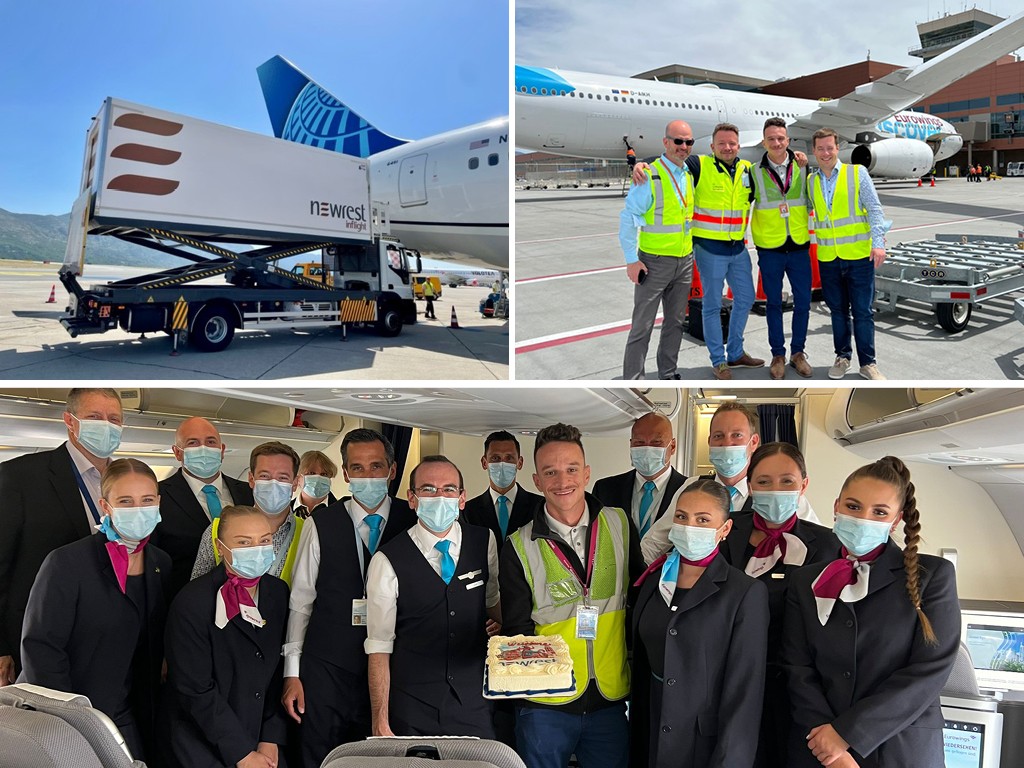 FOR MORE INFORMATION: