New clients or renewals, all Newrest's inflight catering contracts for summer
Summer is going to be busy for Newrest's teams in inflight catering! With holidays, the sun out and after the mondial pandemic, customers of the airlines are resurfacing. Newrest is always here to propose its inflight services to its new or loyal clients.
New arrival in Salt Lake City, USA!
Since 2018, Newrest have catered in Salt Lake City (SLC) unit for Delta, United, AeroMexico, Eurowings and KLM. Almost four years later, Air Canada is the new partner of Newrest in SLC.
This new contract is proving the satisfaction of Newrest's client on SLC. Air Canada is already a trusted partner of the group since 2015, in seven countries around the world.
EGYPTAIR arrives in Germany
The first flight from Frankfurt to Cairo has occurred with all Newrest team celebrating the event. The group is providing catering services for EGYPTAIR daily flights to Cairo! Congratulations to the team for this successful launch. Newrest is proud to progressively launch its units in Germany.
Newrest Calgary Welcomes Back Edelweiss!
After a break of almost three years, Edelweiss resumed non-stop flights to Calgary, Alberta on Wednesday June 29th. With two direct weekly flights from Calgary to Zurich, with a 340-3 Airbus with a configuration of 27 J seats and 287 Y seats. Newrest Calgary caters a hot dinner service and a breakfast service specially designed with local home-made production and sustainable products. The Swiss leisure airline will operate until October.
The group is proud to be providing the only non-stop connection between the Province of Alberta and Switzerland!
 British Airways restarting after 2 years! 
In Israel, Newrest restarted services for British Airways after 2 years! The group is supplying flights from Tel Aviv to London. The whole team has done a great job to continue the collaboration.
Plus Ultra, one more time!
Finally, Newrest Colombia is supplying Plus Ultra flights from Madrid to Bogota, 3 times a week on Mondays, Wednesdays and Saturdays. Newrest is providing inflight catering services to Business, Premium and Economy classes. Newrest is proud to keep collaborating with its partner Plus Ultra.
All these contracts are showing the solid expertise of Newrest in inflight catering. The company is successfully managing to keep its trustful clients and to seduce new ones.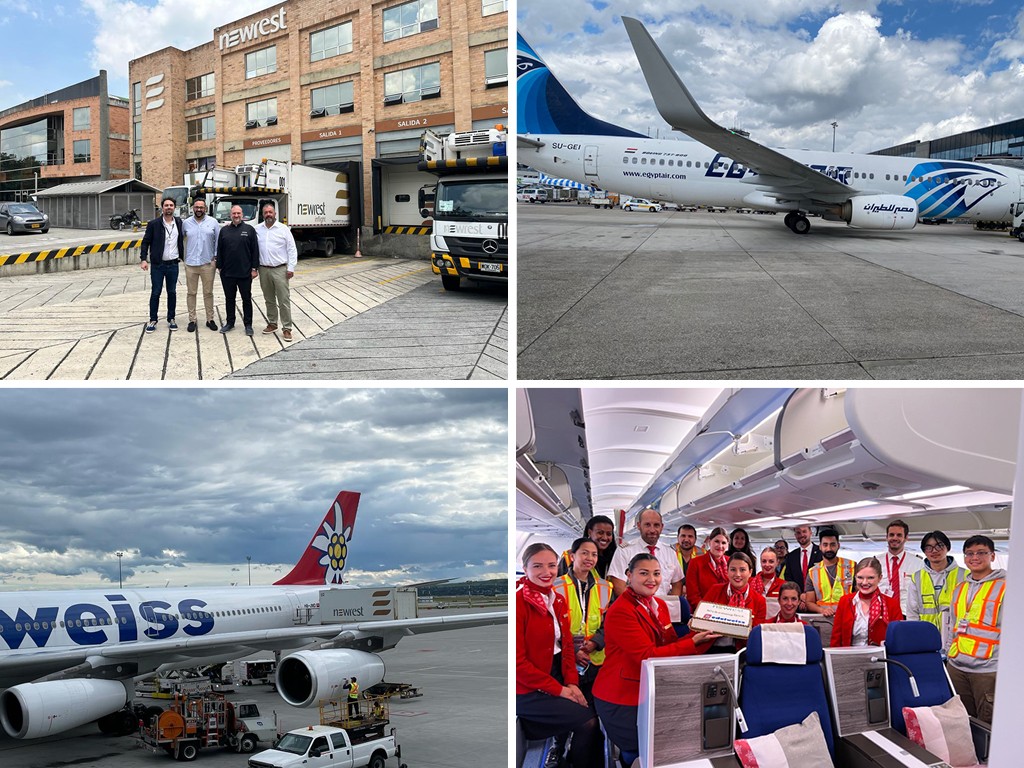 FOR MORE INFORMATION: