Newrest multiplies its inflight catering restarts in Nice
Delta, United, Air Transat and La Compagnie are restarting their flights and catering services with Newrest.
Since March 2022, Newrest have been privileged and honored with multiple inflight catering start-ups in Nice. As some haven't operated for a while due to the pandemic and other are new partners, here is an overview of Newrest operational dynamics.
From Nice to North America
Newrest has restarted its catering activities for Delta in March 30th, with daily flights from Nice to JFK airport. On May 1st, United Airlines launched the new line Nice-Newark, with Newrest inflight services.
Following those startups, two Canadians companies relaunched their flights from Nice. Newrest has been chosen to operate with Air Canada, starting May 15th with 3 flights per week and Air Transat, starting on May 4th with 2 flights per week to Montreal.
Diverse services are offered. Depending on the airline, Newrest teams provide dinner, breakfast, mid-flight snack and hot lunch to First and Business classes.
A french collaboration to make luxury travels over the world
La compagnie, a new generation airline, launched its first flight on May 7th with 3 flights per week to Newark. In a 100% Smart Business single-class aircraft, passengers can enjoy bistronomic cuisine prepared by the Newrest teams in Nice. The menu has been rigorously selected and varies according to the seasonality of the products. It includes the "Signature" dishes from the Tourteaux brothers, famous Chefs of the Flaveur restaurant in Nice, awarded 2 stars in the Michelin guide.
Newrest always finds new partners and new ideas to share its culinary expertise all around the world.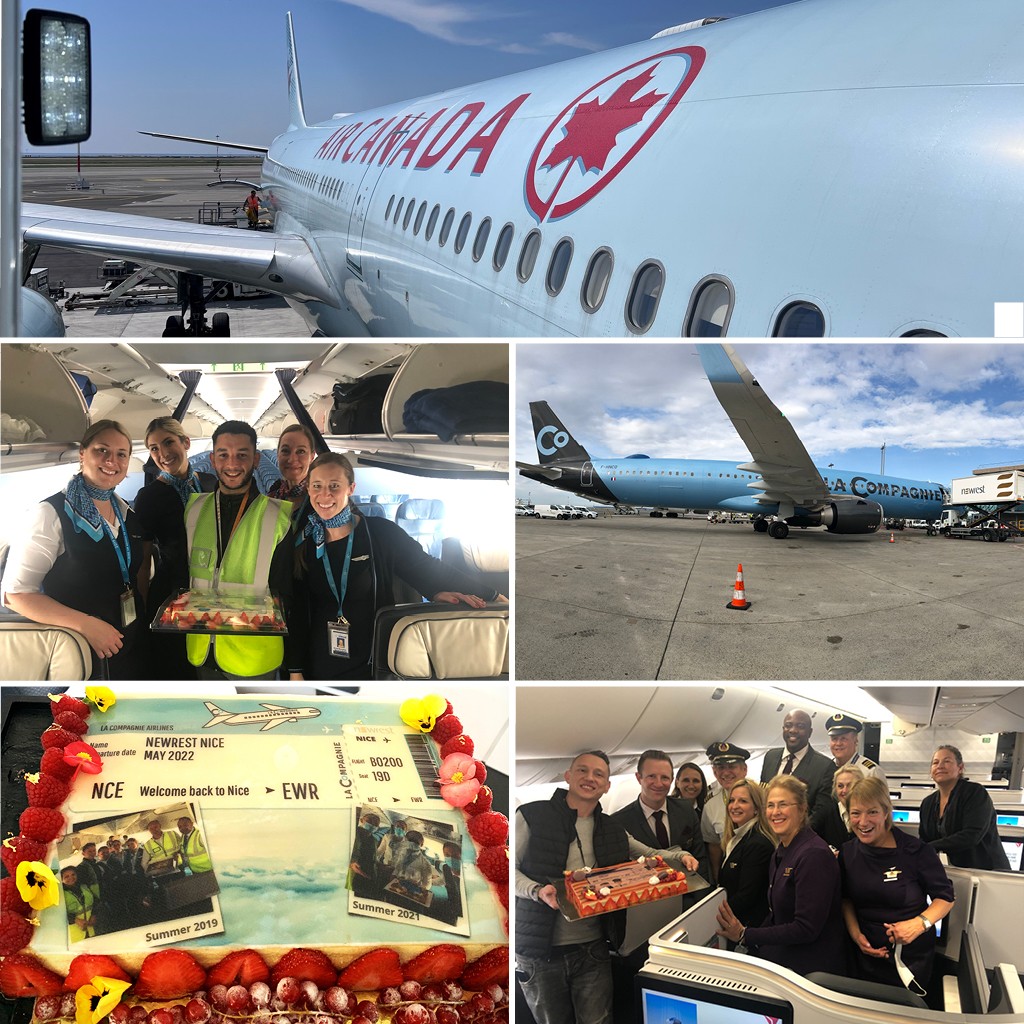 FOR MORE INFORMATION: