Newrest restarts its catering services with British Airways in Montreal
Newrest's inflight catering services to British Airways in Montreal restarted as the airline resumed flying to Montreal Trudeau Airport on September 7th.
Newrest teams in Montreal provide one full diner service and one breakfast to five weekly flights to London Heathrow Airport operating with B787. The type has 35 seats in Club World, 25 in World Traveller Plus, and 154 in World Traveller.
Newrest has been partnering with British Airways in Montreal since the beginning of 2020.
To celebrate the opening of Canadian's borders, Newrest and British Airways local team with on board crew member took a moment to share a piece of cake.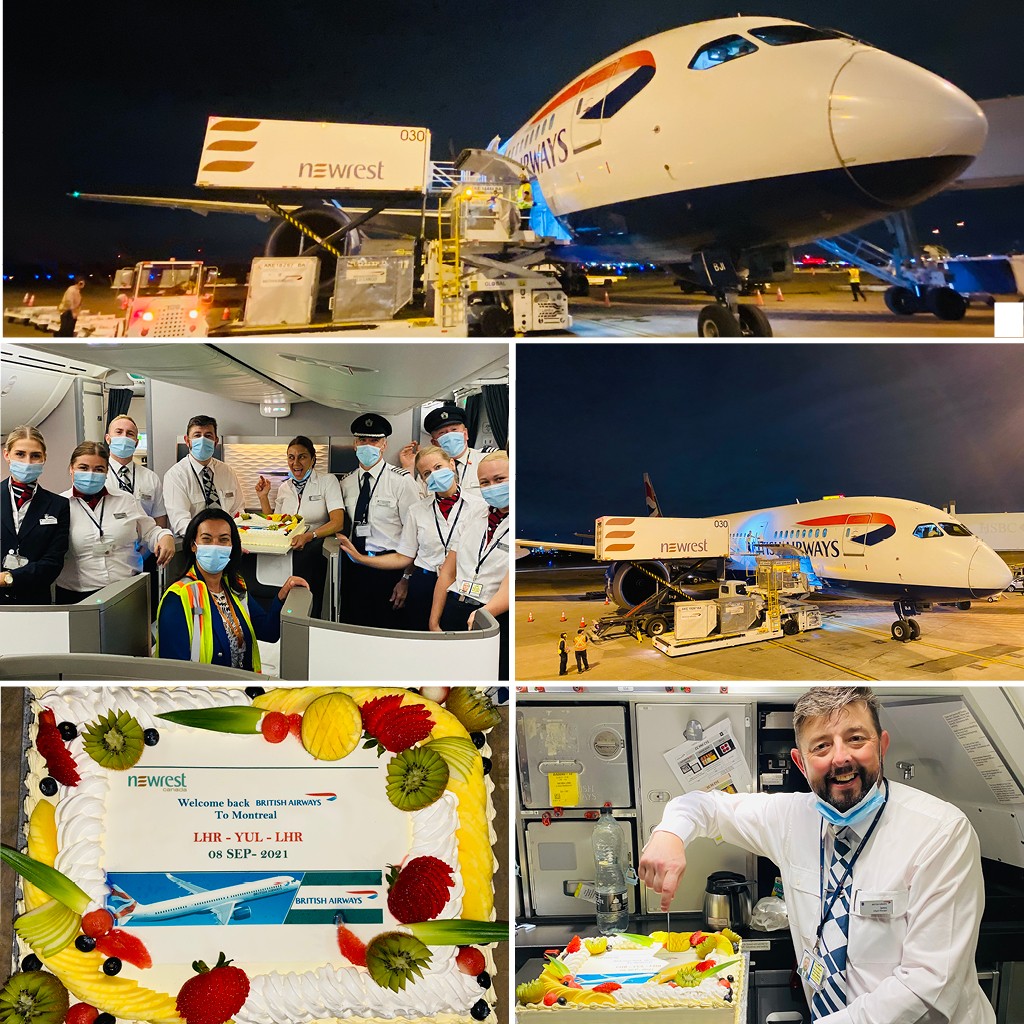 For more information: