Newrest teams bring their help to Türkiye!
The Newrest team mobilizes and brings its help to the Turkish population.
Due to the earthquake, the Pariltim Newrest team in Türkiye has organized a collection of clothes and blankets to be sent to the most affected area. At the same time, Newrest has organized the deployment of the equipment required to set up a mobile kitchen.
Necessary food and a task force composed of cooking team members are part of this convoy to provide hot meals to people in needs. Other initiatives are underway with the lead client to send a mobile kitchen to other cities.
Newrest supports its employees and their families.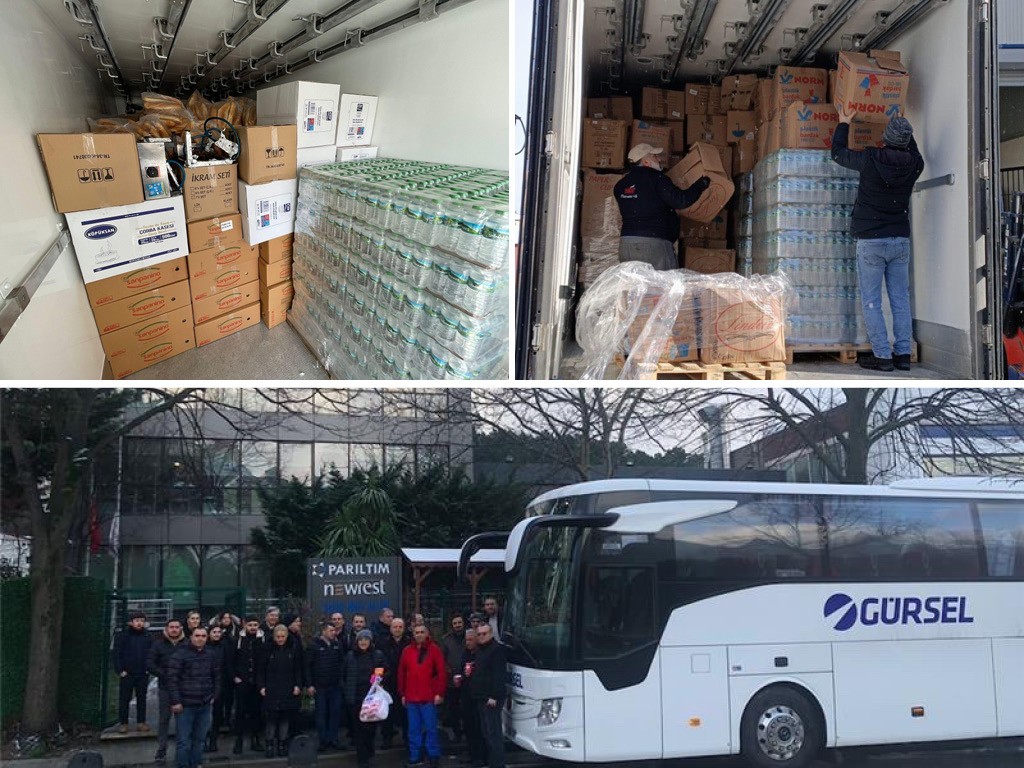 FOR MORE INFORMATION: