Newrest's inflight catering activity increases in civil aviation and cargo
Delta Air Lines starts its services in South Africa, supported by Newrest's inflight catering expertise
Newrest teams in South Africa is proud in welcoming a long-awaited Delta Air Lines to Johannesburg.
Newrest took part in a successful catering start-up on the 2nd of August 2021 with the first flight departing from the OR Tambo International airport to Atlanta. The US based Airline's flights were launched after several delays due to the COVID pandemic and restriction. Delta Air lines flights will be operating 3 times a week on Monday, Thursday and Saturday with a stunning A350-900 aircraft.
Passengers and crew will receive a tasteful and well-presented menu with three services menu service in all classes. As it is a 16-hour flight, it includes a hot dinner, a mid-flight snack and a breakfast.
Newrest also starts its civil and cargo inflight catering services with Kenya Airlines from Amsterdam
Kenya Airways entrusts Newrest teams in Netherlands for the on-board catering between Amsterdam and Nairobi.
The dutch unit provides freshly produced meals for the Business and Economy class passengers, as well as crew. The airline weekly flies with passenger and operates bi-weekly cargo flights with a Boeing 787.
Business inflight catering services resumes with DHL for cargo
DHL restarted its cargo flights from Casablanca to Paris Charles De Gaulle Airport on the 31st of July. The freight company flies every day, supported by Newrest's the inflight catering services. Hot meals are served to the DHL crew on all trips.
Newrest serves DHL on this destination since 2018. The team is glad to start again its services with this partner.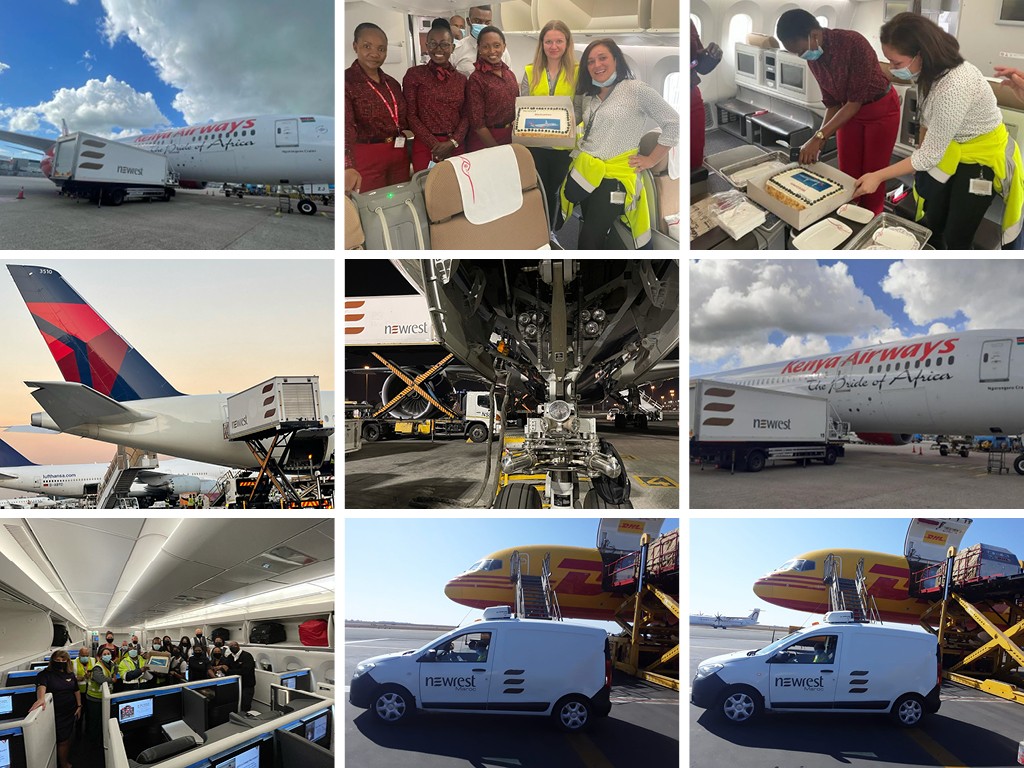 FOR MORE INFORMATION: