Dynamic start-up all over the Americas for Newrest in Greece for summer 2022
Newrest teams in Athens welcomes Air Canada!
The airline started its activity for this year on March 28th, initially with 4 flights per week. It will be reaching a frequency of a flight per day from April 30th. The itineraries Athens – Toronto and Athens – Montreal are expected to be enhanced with even more flights as the summer tourist traffic reaches its peak.
Newrest in Greece has been collaborating with Air Canada since 2006, for all flights departing from Athens International Airport El Venizelos. There is always a great cooperation all these years for all classes with 3 services per flight : Business, Premium Economy and Economy.
The group wishes Air Canada a safe and productive summer!
American & United Airlines starting up in Greece
Following the start-ups of Delta Airlines and Air Canada, it was the turn of United and American Airlines to start dynamically it's activity from Athens International Airport El Venizelos for one more year.
Starting day for United Airlines was April 3rd with 5 flights a week from Athens to Newark Liberty International Airport. Flights from Athens will be enhanced from May 7th with further flights to Washington Dulles Airport. Newrest's collaboration with UA includes 3 services per flight in Business and Economy Class.
Respectively, American Airlines started the flights from Athens to the international airports of Orlando and Philadelphia on April 7th including 3 services per flight in Business, Premium Economy and Economy Class.
Collaboration of Newrest Greece with both major American airline companies has been exceptional for the past 16 years. Newrest wishes them one more productive summer !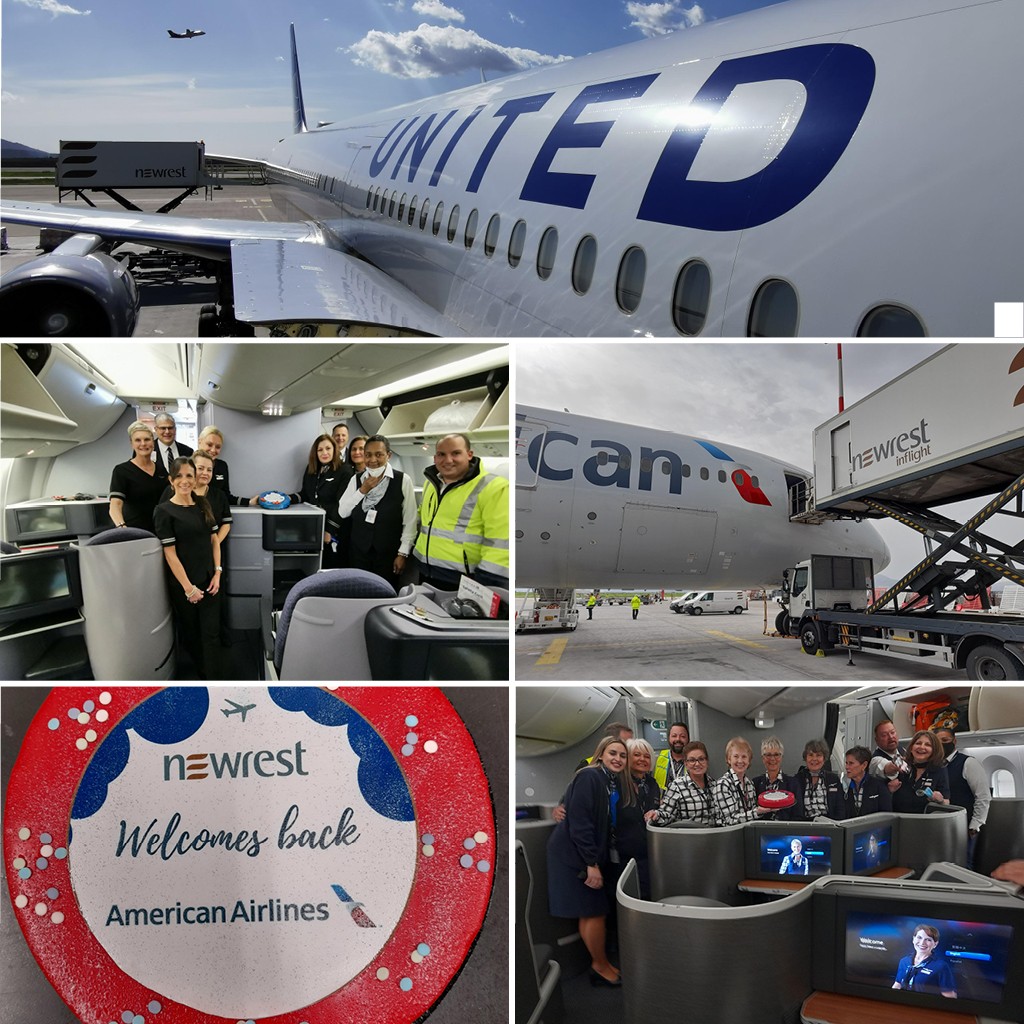 FOR MORE INFORMATION: