Renewal of summer dishes "take EAT easy" meals and "fresh salads" in Greece!
6 new fresh salads and 4 new meals are proposed in Newrest Greece, the innovation of our chefs is unlimited!
Industrial know-how, another Newrest's strength
Newrest proposes 6 new fresh salads, with new recipes, sold in canteens and restaurants in Greece. All our fresh salads selection are in recyclable ecological paper bowls with tailor made labels that include all nutritional information of the product. This way, customers can make responsible nutritional choices according to their needs.
Moreover, the group has created new dishes, sold in "take EAT easy" points. We can discover new product, with long expiration date. The group shows its ability to innovate and always propose new products to consumers.
New salads' flavours to match with summer
6 new salads have been added to the Newrest Greek collection with the arrival of the summer season and they are already a great success!
Green beans, cherry tomatoes & marinated anchovies' salad
Rocket, grilled vegetables, katiki cheese and sea buckthorn salad
Spinach, red beans, egg & groat salad
Lettuce, beef, broccoli & & dried apricot salad
Greek noodles, Florina peppers, turkey & katiki cheese salad
Red cabbage, cod fillet & cherry tomatoes salad
Newrest chefs put all their inspiration to create healthy proposals with fresh ingredients, including several superfoods with original flavour combinations.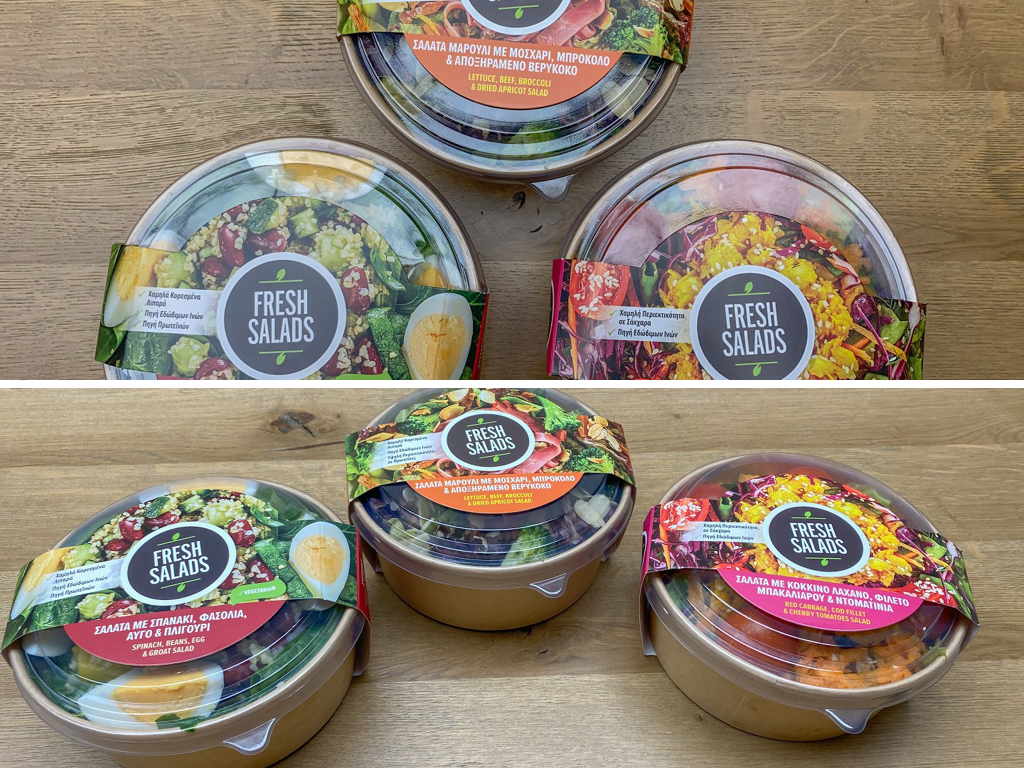 New meals proposed to delight clients
Favorite aubergines "papoutsakia", Mediterranean vegetables mix, aromatic stuffed tomatoes and delicious cod with red caper & sage sauce with jasmine rice and steamed beans: Newrest chefs have prepared 4 delightful new meal suggestions for all tastes for this summer.
There are all quality meals of high nutritional value, inspired by Greek recipes. They already have received very positive feedback from customers.
The range of meals now includes 25 recipes and represent a selection based on the healthy Mediterranean diet and variety.
Newrest Greece constantly enriches the range of its "ready to eat" products with interesting, delicious and healthy proposals!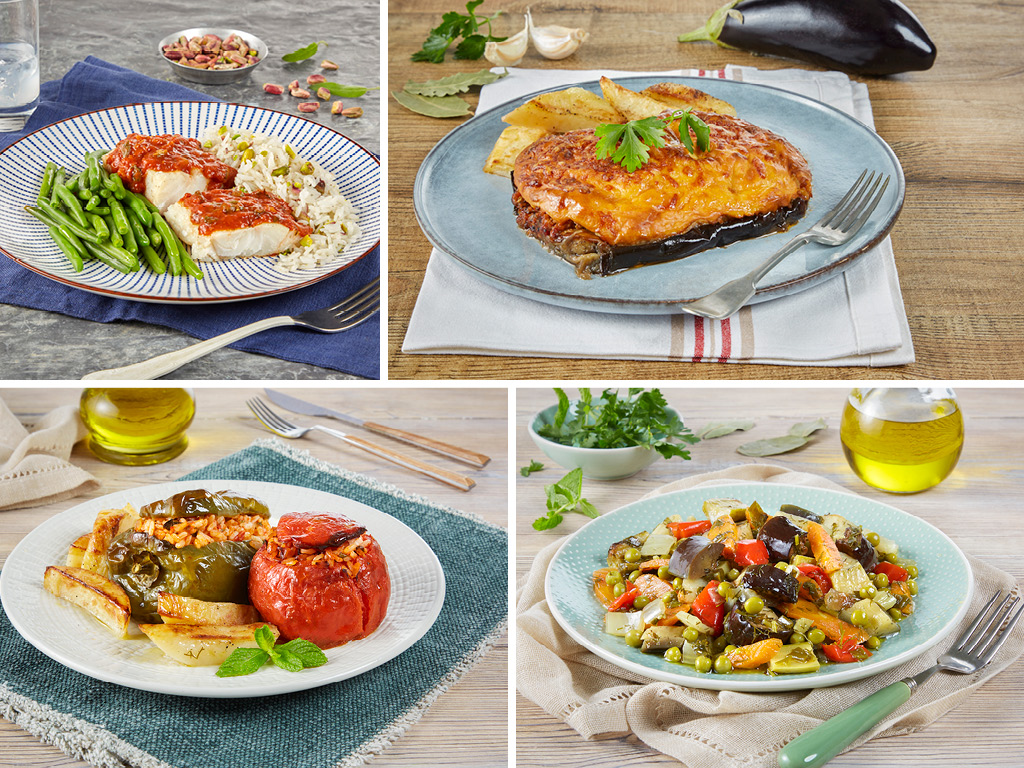 FOR MORE INFORMATION: