This year Newrest takes its guests on a journey on the theme of street food
After the NEO animation programme, which highlighted products that are as good for your health as they are for the planet, this year it's time for CITIZ, the street food world tour!
A street food animation
With CITIZ, each month our guests will have the opportunity to discover the street food of one of the world's largest cities and to be immersed in a "street" atmosphere.
A busy schedule for our teams: from the souks of Marrakech to the dolce vita of Palermo… From the hot dogs in New York to the famous tacos of Mexico City… Here's the journey that awaits them:

September : journey to Honolulu
In Tunisia, the schools came alive for the start of the school year and the children escaped to the streets of Honolulu to taste Hawaiian specialities. Huli-Huli chicken and its sweet and sour taste transported the taste buds directly under the coconut trees, along with a fresh exotic salad and slightly sweet and fluffy doughnuts.
Decoration, entertainment, mascots, everything is designed to ensure that the guests are in a friendly and relaxed setting.
For our team in Gabon, the party was also launched! In a dozen units, including Bolga and Tchatamba, guests were able to enjoy the trip.
Several sites in France have played the game, even Newrest employees by wearing their Hawaiian flower necklace.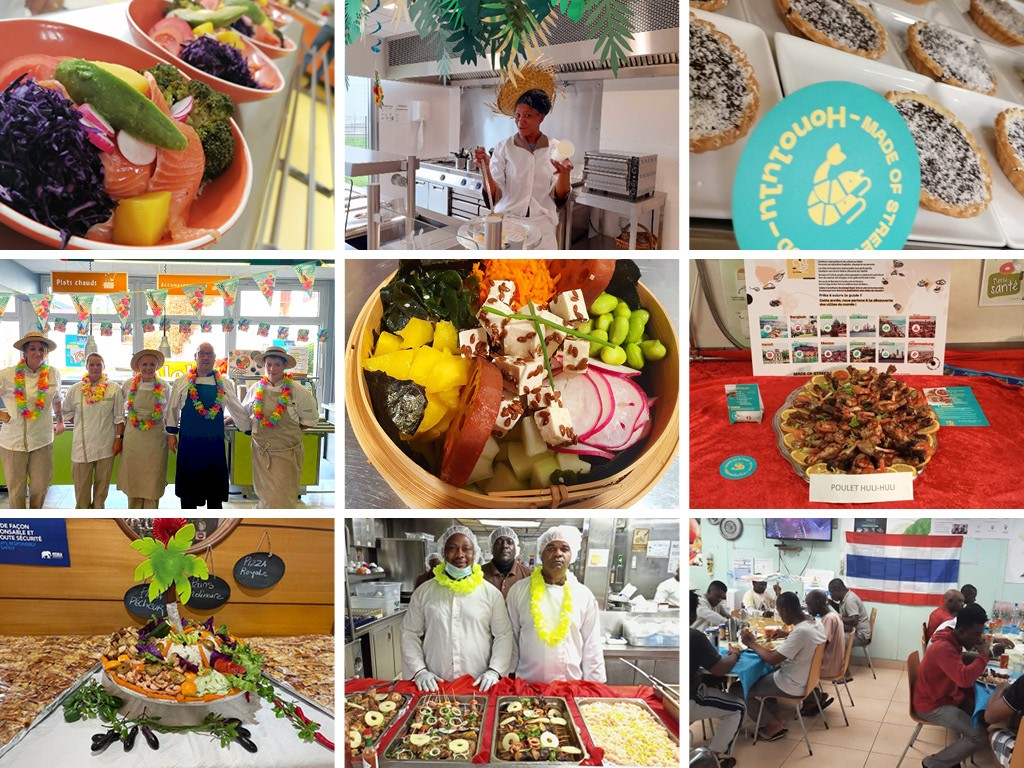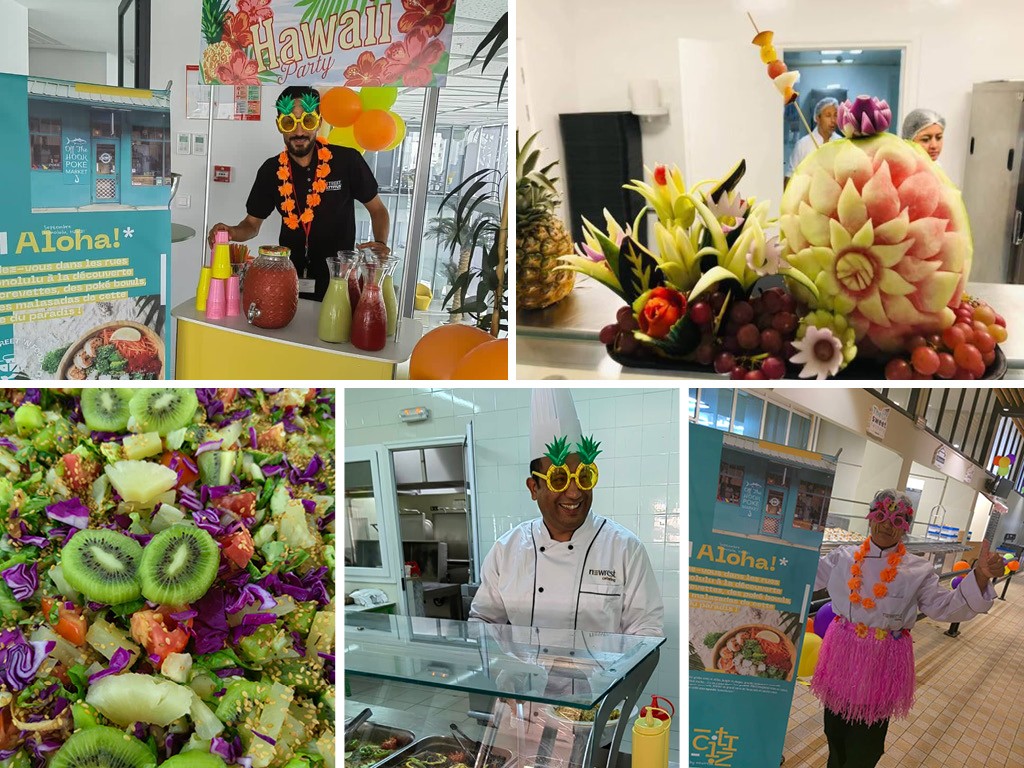 In October, here come the delights of Bangkok!
Some sites in France have already installed the CITIZ theme of the month, while heating up the pans to prepare the best "pad thai".
See you next month in Berlin! Tchüss !
FOR MORE INFORMATION: