Vendée Globe 2020 – we're coming with our brand new OCEANIC programme!
For several years now, we have been fortunate to be partner of the talented skipper Fabrice Amedeo engaged this year in the Vendée Globe; a solo, non-stop and without assistance sailing race around the world. For this 9th edition, we have decided to assume our commitments to our planet and to couple our fight for the preservation of the oceans with racing!
For the first time, in addition to its sponsorship, Newrest is joining forces with Fabrice Amedeo to protect the very essence of our beautiful blue planet; the oceans. The IMOCA "Newrest – Art et Fenêtres" has been equipped with an oceanographic radar. Thanks to this installation, we will have the opportunity to record various data concerning the health of the oceans which will then be meticulously analyzed by scientists, experts on the subject.
Our OCEANIC programme will guide our restaurants to the very heart of the oceans and the world of navigation. In order to make all our guests aware of the need to protect our ecosystem, we will use a pedagogical approach based on our culinary expertise.
The start of the race has not yet been given, but we have something to help you wait. We are waiting for you from October 17th to November 8th in Les Sables d'Olonne on the Vendée Globe Village! You will be able to find yourself immersed in the body of a skipper on his sailboat and take off at sea thanks to the augmented reality system.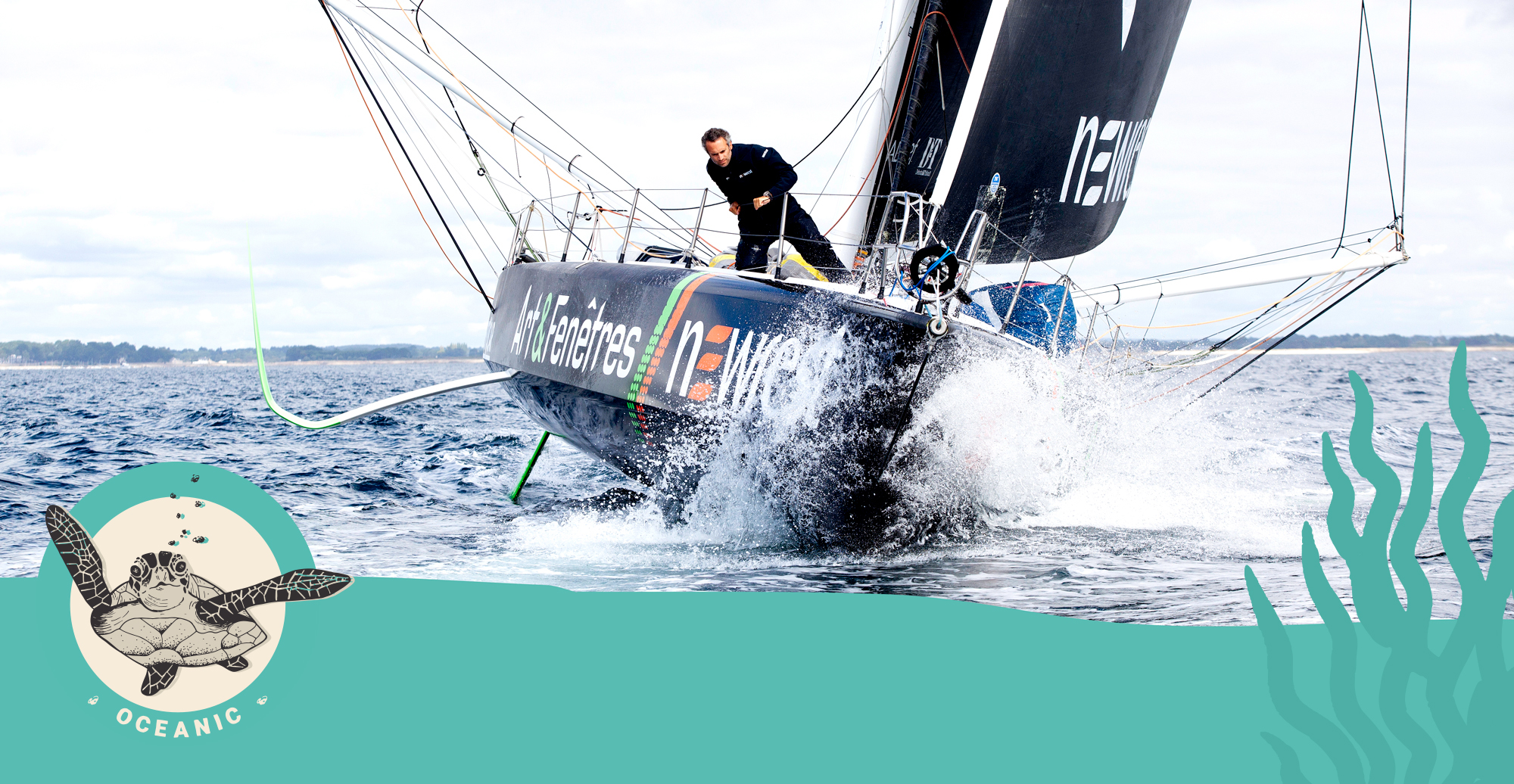 And if you don't want to miss anything about the race and our OCEANIC program on the preservation of the oceans, follow us on our Instagram and Linkedin.