New kitchens on the sites of Madagascar !
Newrest Madagascar has just finished the complete renovation of its kitchens on the mining and refining sites.
Newrest is present on a mine and a refinery in Madagascar with two kitchens per site. In July 2021 the project of complete renovation of these 4 kitchens was born. In order to carry out this project, Mr. Frédéric Marecaux, Newrest's Project Director, was involved.
For this reconstruction it was decided to keep only the structure of the buildings, all the interior installations (floor, prefabricated walls, evacuation network, electrical network, kitchen equipment) were completely replaced. These 4 kitchens serve nearly 43,000 meals each week to the more than 2,000 workers on site.
Aurélie Gueguen, COO of the Middle East, Africa & Asia-Pacific division, visited the new kitchens and congratulated the teams who worked on the renovation.
In the management of living bases, Newrest offers solutions that go far beyond catering: management of technical installations, cleaning, laundry, water supply or waste management. The goal is to keep the client focused on its core business.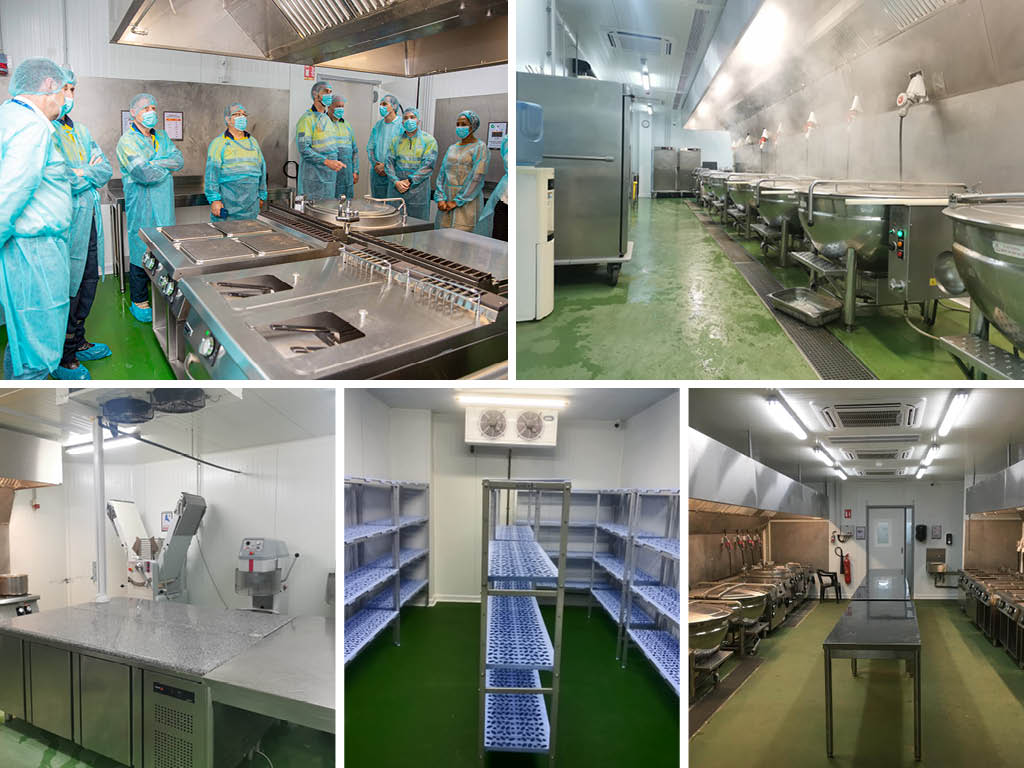 FOR MORE INFORMATION: