Newrest and Sud de France, a strong partnership renewed
During a week of animation, the groups are promoting local products.
A valuable partnership
Newrest and Sud de France are joining forces again on February 2023. The objective of this partnership is to raise awareness of local products and their quality among the guests of the 13 Newrest's restaurants in South West of France.
The group has chosen suppliers from the Occitanie region and their products to propose them to the chefs. The chefs have taken part and served their guests a meal, from starter to dessert, as local as possible. ​​​​​​​The first event took place on the Latécoère site, in Toulouse, where a seafood tasting was served to the guests by the producer Les Criées Occitanes.
Throughout this week of animation, Newrest chefs concocted dishes based on local products, such as a cassoulet with Toulouse sausage at the Tisseo Colomiers site, fresh red mullet roasted with thyme by Guivarch', fresh salmon by Guivarch', yoghurt from the Prouzic farm, a country pâté by Maison Recapé.
Congratulations to all 13 restaurants and their chefs:
La dépêche du Midi (Toulouse)
Midi Libre (Montpellier)
EDA Balma (Toulouse)
EDA Saint Médard (Saint Médard)
EDA Montauban (Montauban)
EDA Perignon (Toulouse)
EDA CNEC (Mont-Louis)
Latécoère (Toulouse)
Tisseo Mesple, Langlade, Atlanta, Colomiers (Toulouse)
AGRA DRFIP (Toulouse)
Promoting a sustainable purchasing approach
A strong pillar of Newrest CSR commitment is the favoring of local purchasing. Newrest group is prioritizing national and local procurement, notably with this kind of partnership as the group has set-up with Sud de France.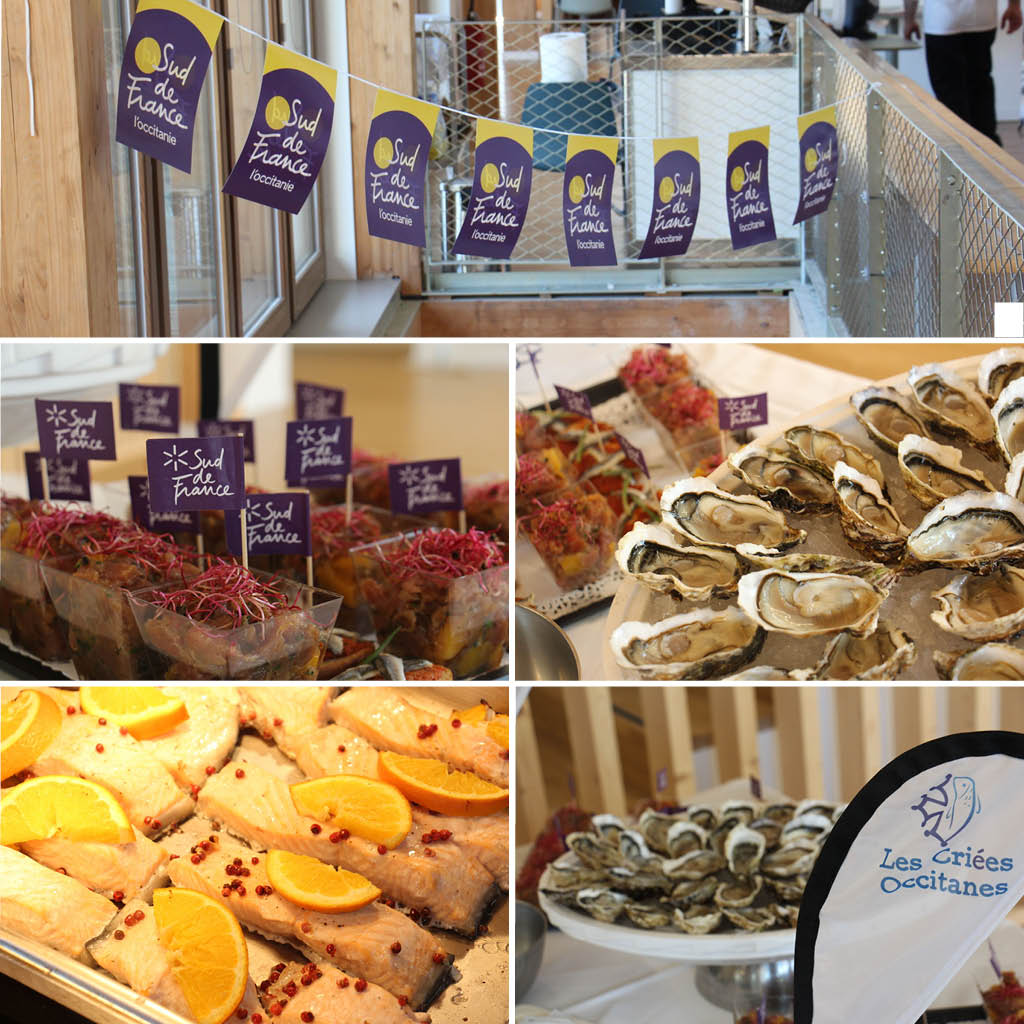 FOR MORE INFORMATION: