Newrest in Spain has received an award
Newrest in Spain was awarded for its social involvement in The Club Jovent, in Palma de Majorca.
The Club Jovent in Palma de Mallorca was awarded a medal for the social involvement of Newrest in Spain. During the ceremony, political representatives of the Islands, including the President of the Government, the Mayor of Palma and the President of IMAS (Instituto Mallorquín de Ayudas Sociales) were present.
The Club Jovent is a small community of clients for which Newrest teams prepare meals for summer camps, The Holy Week and retreats. They pick up food from the Group's production unit.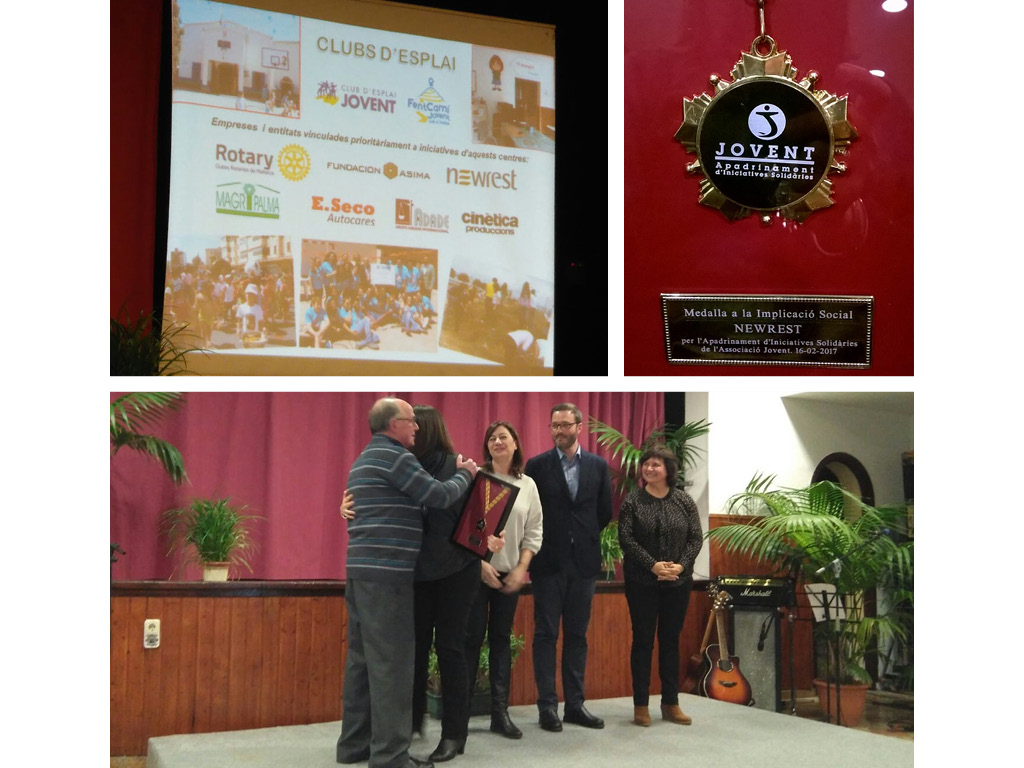 FOR MORE INFORMATION: