Newrest SOS 1,000 manpower placement milestone
Newrest Manpower has been consistently providing quality service in deploying skilled workers to our clients in the Oil and Gas, energy, catering, mining, construction industries, to name a few. With our team expertise, knowledge and dedication, Newrest Manpower has built up a strong foundation with existing Clients and has gained new partners. After almost 35 years of deploying overseas Filipino workers, in April 2019, Newrest SOS manpower department has finally managed to accomplish a significant milestone in its business by deploying successfully its 1,000 manpower headcount worldwide – for both its Sea based and land based projects. For this great accomplishment, the management has recognized the success story by holding a bonding activity with all the Newrest SOS colleagues.
When team members see that their work is having a direct impact on the success of a company, it motivates them to contribute their best work. Celebrating workplace milestones shows employees that, not only are they a valued and honored member of the team, but they are also contributing meaningful work to their organization and its purpose.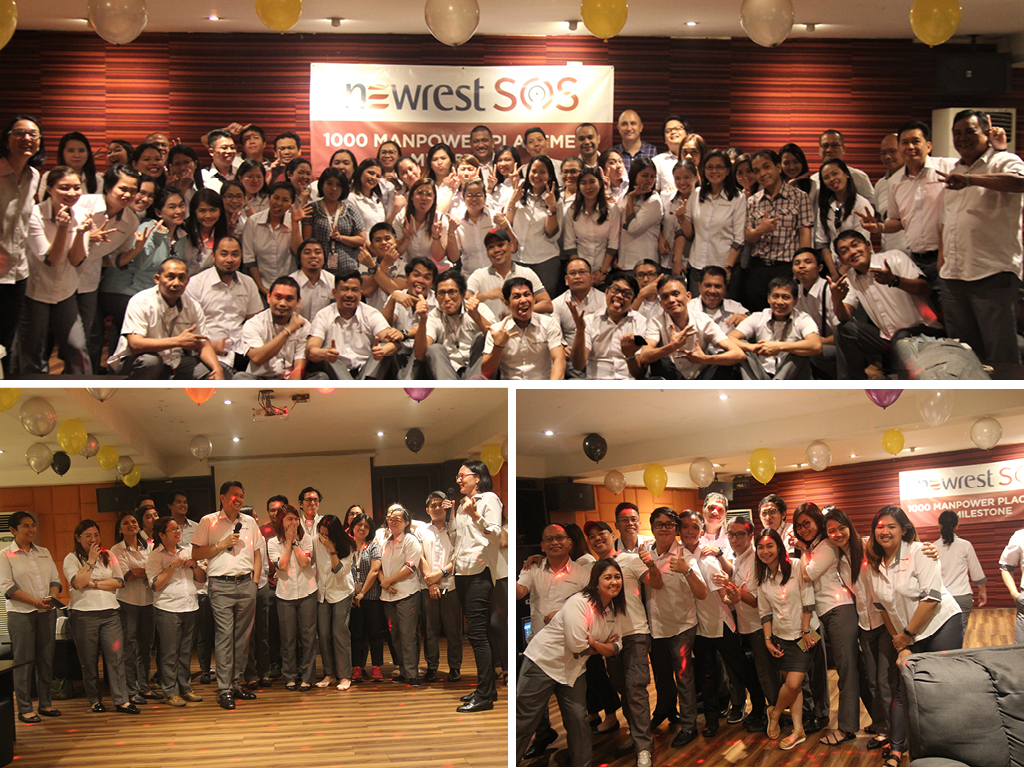 FOR MORE INFORMATION: