NTPC Camp: Newrest Lao had a Safety Booth during the Safety Week
During Safety Week at NTPC Camp, Newrest Lao hosted a booth on the theme of "Healthy Living" and "Food Safety" during Safety Week.
Newrest Lao was proud to contribute to its client's Safety Week on November 15th 2017, displaying its Personal Protective Equipment (PPE) and Newrest Healthy Living Campaign Posters.
Children and families enjoyed the activities organized at Newrest booth by its QHSE Manager Justine Feuillerat, Recreation Manager Willy Tremont and its team.
This day was a great opportunity to connect with Site residents and showcase some of our safety tools and principles.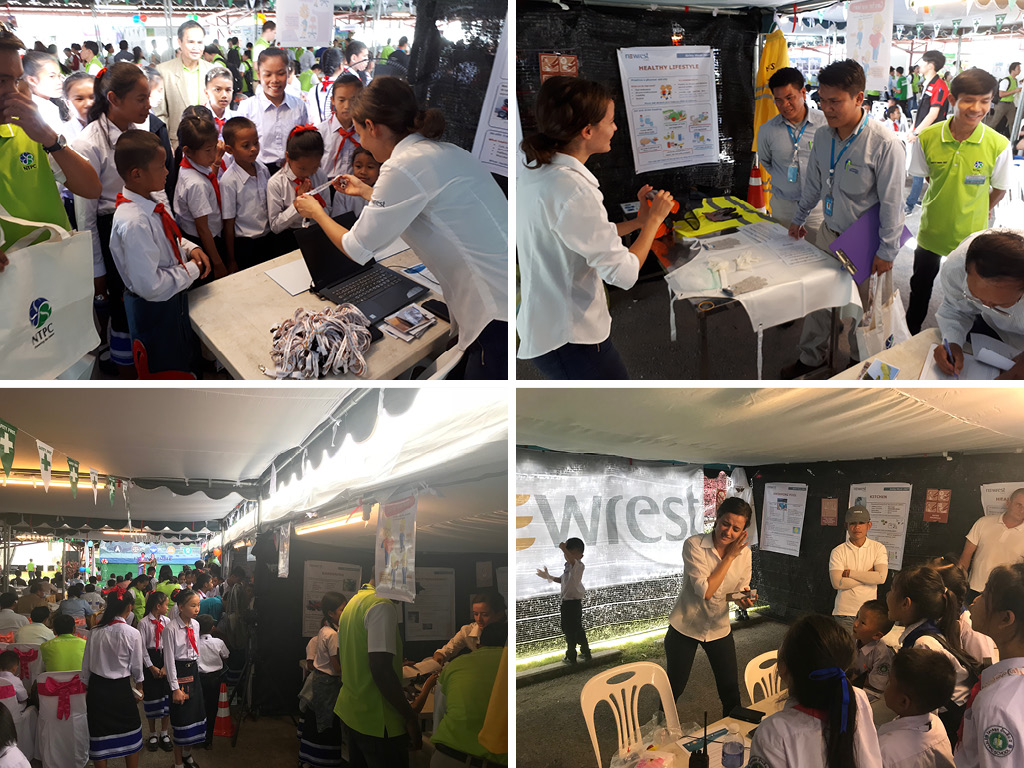 FOR MORE INFORMATION: