A "week of taste" in Gabon strong in tastings, animations and emotions!
On the occasion of the 30th edition of the week of taste that took place from 7 to 13 October 2019, the dietician of Newrest Gabon intervened in 3 schools of Port-Gentil: the Lycée Français Victor Hugo, the primary school Leopold Sédar Senghor and the TALI school group.
At the Lycée Français Victor Hugo
During the whole week, a menu "Discovery of the specialties of the world" was proposed by the teams of the central kitchen.
On the menu: Chicken waterzoï, Hungarian goulash, Indian chicken, Portuguese caldeirada, rougail reunion sausages, enough to awaken the senses of the students!
Several stands were offered during the breaks, including a tasting booth flavored waters with multiple flavors (watermelon / basil, mint / lemon / ginger, orange / lemon / mint …) and a stand of fresh fruit juice pressed in direct for students,
The 3 classes of 24 sixth graders were also invited to our premises to participate in taste workshops.
In the program :
Blind tasting and discovery of the world's spices, prepared by the central kitchen,
"Water bar": the objective was to make students taste different water blindly to make them feel the different mineralizations of the water (Contrex, Andza, Aning'eau …),
The awakening of the taste buds: to discover that each part of the tongue makes it possible to recognize the tastes salty, sweet, bitter and acid.
Each session ended with the presentation of a "Diploma of taste" to each student, a little memory of this week's strong tastings & animations!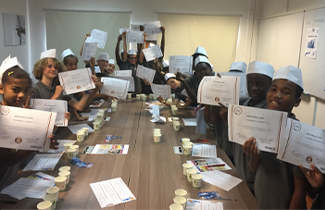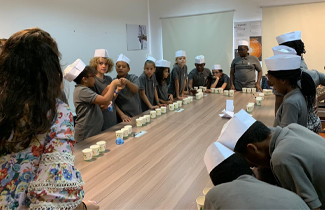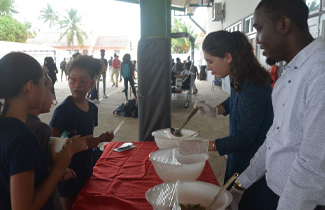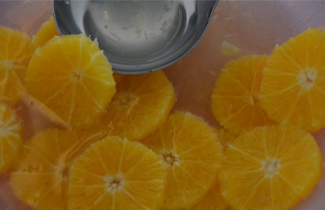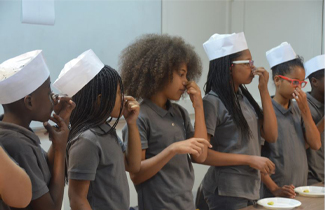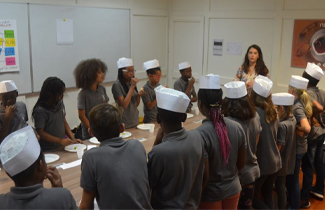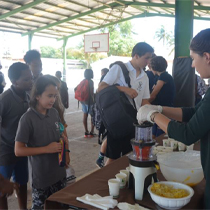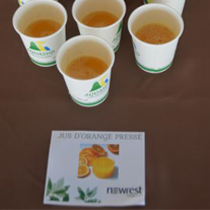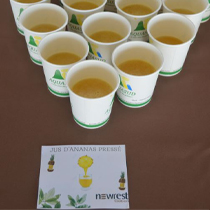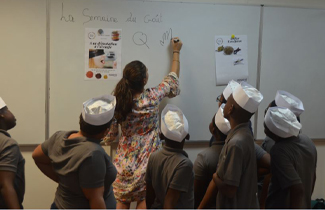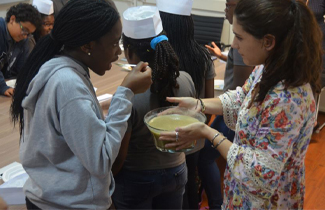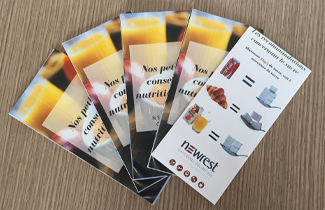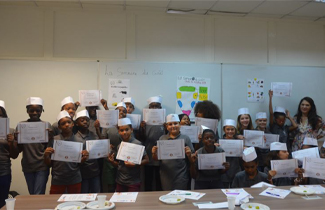 At Léopold Sédar Senghor Elementary School
We conducted the "Awakening of the taste buds" workshop in CE2, as well as a workshop for decrypting the nutritional labels of biscuit boxes.
Each student was also able to receive his diploma as well as the manual for decrypting labels for parents.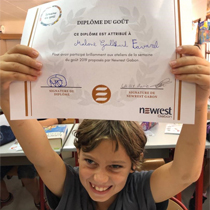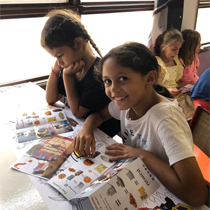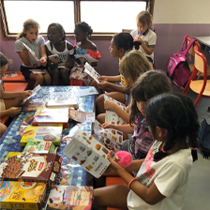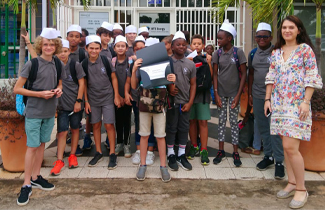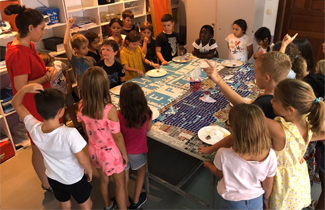 At the TALI school group
An intervention with the parents of students took place.
The presentation consisted of an open debate and a question and answer session on the importance of breakfast and the composition of the morning snack.
We also sensitized them to choose the products they buy commercially by selecting them according to their nutritional contributions.
Each parent was able to leave with a triptych leaflet containing several tips on the topics covered and a small manual to understand how to decrypt the nutrition labels of commercial products.
This week was an opportunity to animate but also to educate young and old around food, taste and health!
A great success with children very attentive, interested and Newrest teams delighted to be in contact with students to pass on their passion!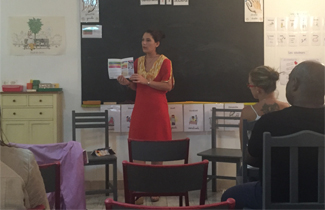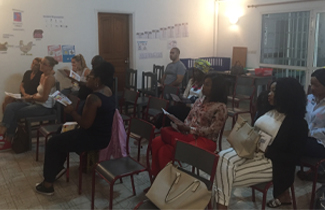 FOR MORE INFORMATION: