Best Dish Picture Competition – A Newrest initiative for employees in Turkey
Newrest employees are at the heart of the company. The Group knows it is able to continuously improve and reach its goals with their help and involvement. To thank them and reinforce the link between the teams, the join-venture Pariltim-Newrest, in Turkey, as developed several competitions for its employees.
The Best Dish Pictures competition is the first one out of many other collaborators contests planed. Different topics will be covered through internal animations every 3 months. These entertainments aim at enhance the work of the teams, strengthen their links and improve their well-being at work. For each competitions, the 3 winners will be rewarded with a special gift.
This first one aimed at electing the best food picture taken by a Newrest collaborator in Turkey.
Dilara Özbay won the first competition. This Newrest chef joined the Turkish team 3 years ago. She received a camera for her first price.
Dilara won this competition by selecting the Hunkar Begendi dish, also called "the Sultan's Delight". This XIX century recipe appears under the reign of Sultan Abdulaziz. It is still really popular in Turkey. It symbolise to her the representation of how recipes go through times and make people travel by tasting it. The idea of food and travel is not unfamiliar to Newrest's historic business, and resonated well with the jury.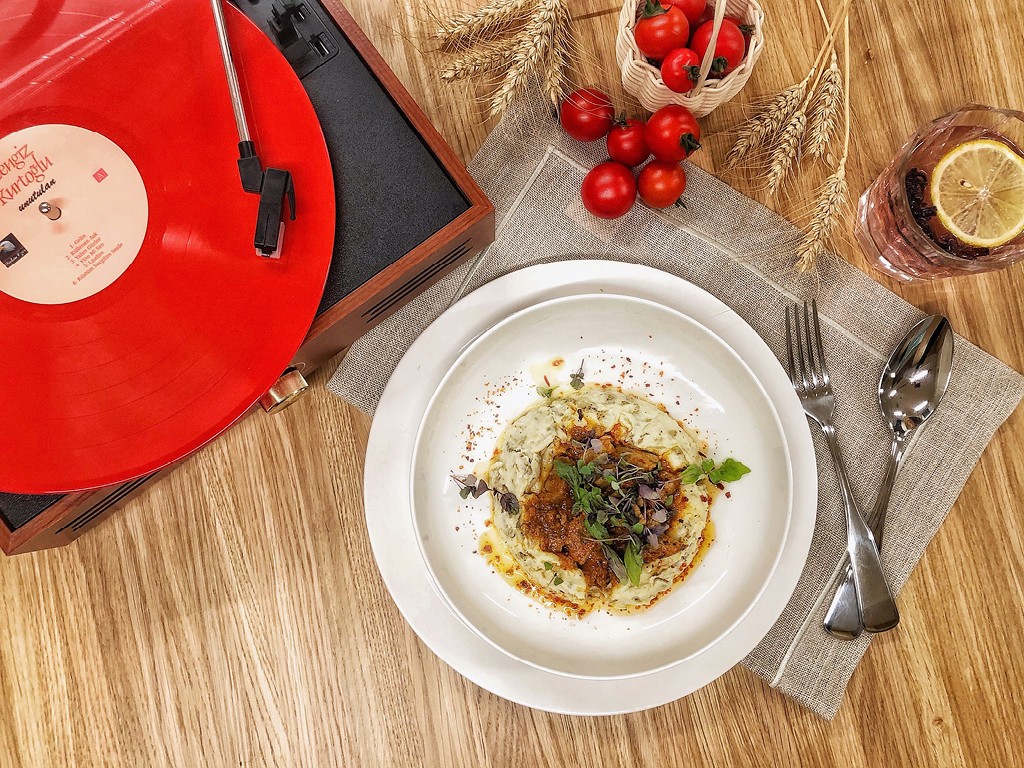 When receiving her price, Dilara explained "During this difficult period that create the Covid-19 Pandemic, we are longing to gather with our family and friends, and we are hoping to live as we used to. This dish represents for me, the hope to come back to the days where we were all gathering and laughing together."
On the second place, Esra Basli won with the following picture in the middle. The third place went to Dincer Ozdemir, submitting this deeper picture including visual effects (first picture bellow).
Of course, all pictures submitted are created by the employees. Newrest is amazed to discover the artistic vision and talent of its collaborators.

Newrest teams send its congratulations and best regards to the first Turkish winner of this initiative dedicated to employee's well-being. The next competition will deal with employee CSR initiatives, another topic at the heart of the Group's developments.
FOR MORE INFORMATION :