"Immediate boarding" for the national final round of the 22nd ANPCR Trophy
The national final of the 22nd ANPCR Trophy, which took place from 4 to 6 April 2019 at the CFA Blagnac (31), had the "Immediate boarding" theme.
From April 4 to 6, 14 candidates competed in the national final of the 22nd ANPCR Trophy, on the theme "Immediate boarding", at CFA de Blagnac. Panagiotis Vounos, Executive Chef of Newrest France, a subsidiary dedicated to Inflight catering in France, was a member of the jury. During the events, the Chef helped these best apprentices in the kitchen to prepare their South West Duck meal trays.
Following the award ceremony, CFA Candidates, Directors and Professors, and all the partners shared a cocktail and a Gala dinner prepared and served by CFA apprentices from Blagnac, in a plane interior decoration.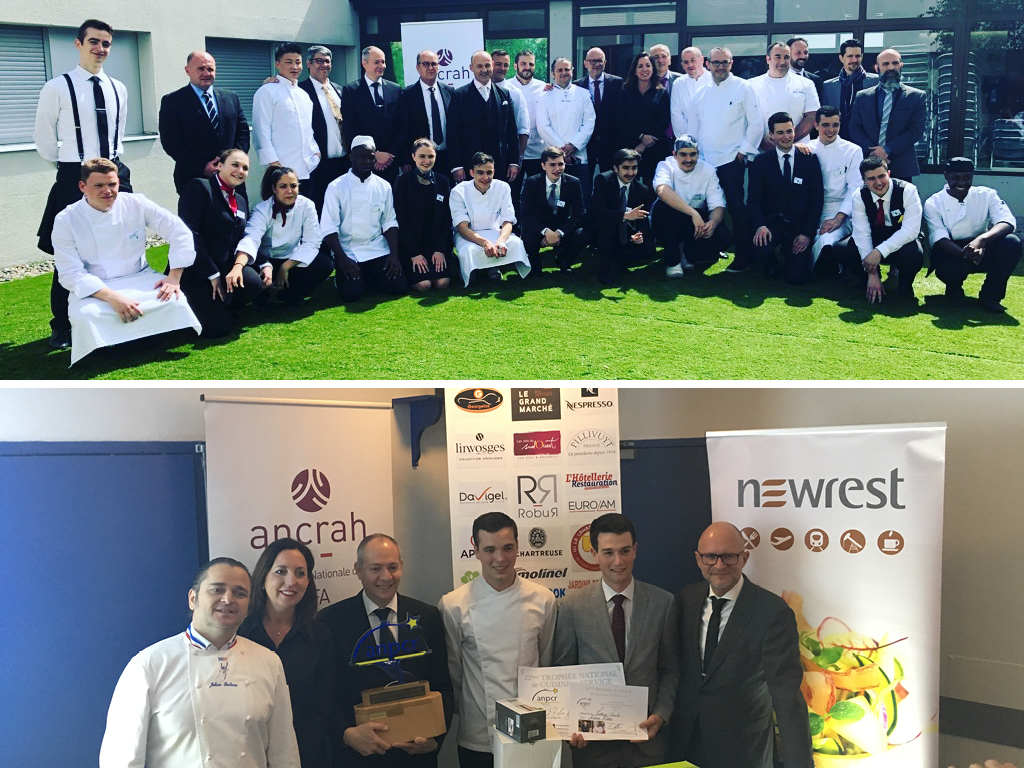 The Newrest group congratulates the FERRANDI binomial campus of Jouy-en-Josas who won the 1st prize of this Trophy!
FOR MORE INFORMATION: